Your 6.7L Cummins NEEDS an upgrade!
The Ram 2500 and 3500 HD pickups with a Cummins 6.7L are made for towing. You know that. We know that. Everyone knows that. However, a lot of guys are clueless when it comes to which upgrades are worth it and which ones are a total waste of money.
WILL THESE BE THE RIGHT UPGRADES FOR YOU?
This list is based on an assumed set of circumstances. You have a 2013, 2014, 2015, 2016, 2017, or 2018 model year Ram 2500 or 3500 equipped with the Cummins 6.7L diesel engine. Your truck is completely stock (no modifications) or very near stock. You have not already deleted the emissions equipment or upgraded major performance components such as the turbocharger or high-pressure fuel system.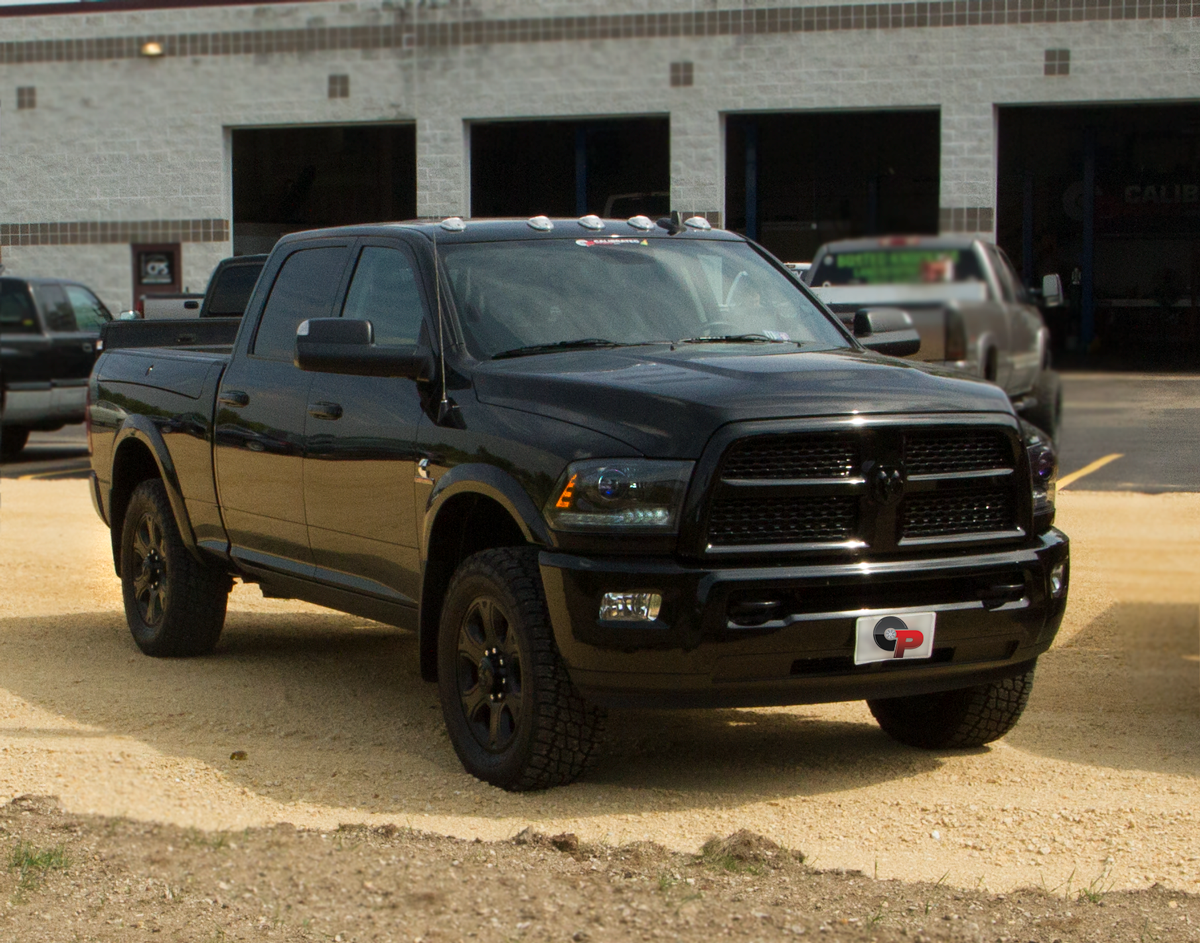 Drivers that use their truck as a truck will find this list especially helpful. Towing, commuting, and getting it up and moving when you need it to have to be balanced with reliability and efficiency. On the other hand, if you're looking to build a competition truck for sled pulling, drag racing or dyno competitions, our recommendations may drastically change.
2013-2018, Cummins 6.7L
Stock or Near Stock Truck
Drive your truck regularly
68RFE Automatic Transmission
Use truck for towing
NOT interested in building a race or competition truck
Cares about efficiency and reliability
Want superior drive-ability
MUST HAVE UPGRADES FOR YOUR 2013-2018 CUMMINS 6.7L!
1. Custom EZ Lynk Tuning
Tuning gives you the best bang-for-your-buck when it comes to dollar-per-horsepower. After this, you either spend money on reliability or drop big chunks of cash for each incremental gain in power. Custom tuning on this platform is capable of increasing your truck to around 500 HP and 980 ft.lbs of torque with the emissions equipment ON. And it can do so safely because of the advanced computer and monitoring control these trucks come equipped with.
If you have never installed custom tuning before, don't worry. With Calibrated Power's Custom EZ Lynk Tuning it can be as easy as connecting your smartphone to a blue tooth speaker.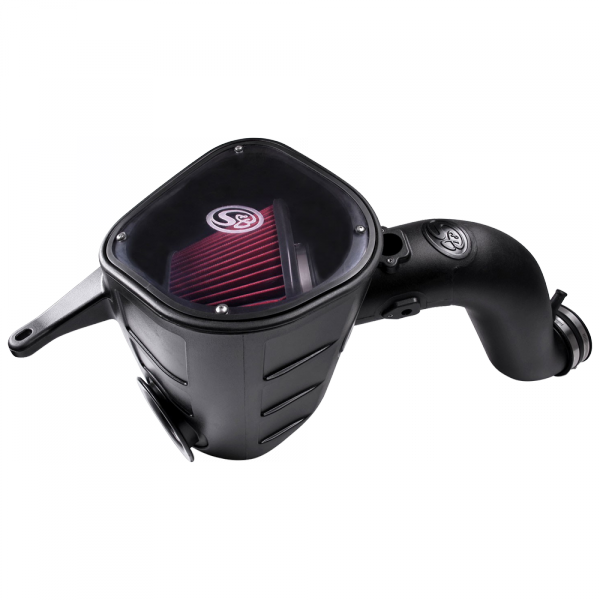 2. Aftermarket Cold Air Intake
Diesel engines make power by mixing fuel and air, then smashing it into combustion. So if you want more power you either need more fuel or more air. The Cold Air Intake that comes with the truck is an improvement on previous generations of the Ram. However, companies like S&B filters have options that flow 50%+ more air than stock and still maintain a higher level of filtration. This translates into higher levels of efficiency more than increased peak horsepower. Sure you might pick up a few ponies on the dyno, but what you're really buying here is reliability. Increased filtration prevents so many potential problems. Less chance of debris taking out your turbocharger, less dirty/dusty air getting mixed inside your combustion cylinders, it's pretty obvious that if you can increase intake airflow potential and increase filtration levels, an aftermarket cold air intake is well worth the investment. PLEASE DO NOT RUN AN OILED FILTER. They too often cause issues with pulling oil into the intake tube and wreaking havoc on sensors.
3. Valve Body Upgrade
Is your 68RFE transmission having valve body issues or are you just looking to upgrade your performance? Well, you likely will benefit from a REvMax 68RFE Valve Body Upgrade.
RevMax has been offering high-quality computer dyno-tested valve bodies for almost a decade. Each and every valve body they rebuild is machined on a state of the art Haas CNC milling machines, just like the factory did when making the valve body originally. The precise alignment of the reamer to the bore is nearly impossible to get perfect by hand and this is where the CNC machines thrive. They use a Rennishaw probe to dial in each valve body to the reamer prior to the valve being cut. This allows them to be within .0005" within the original centerline of the bore. Hand reaming is lucky to keep .002" tolerances. Being off by just .001" can cause valves to stick and sideload and ultimately lead to complete transmission failure.
The installation process is a little more advanced than a cold air intake, but it can be done at home in a clean garage. The next step up from this will likely include a fully built transmission. The difference in price is equal to a doctor's bill in sticker shock. For the guy that wants to keep the truck around that 500 HP range and be completely reliable, this is the best option on the market.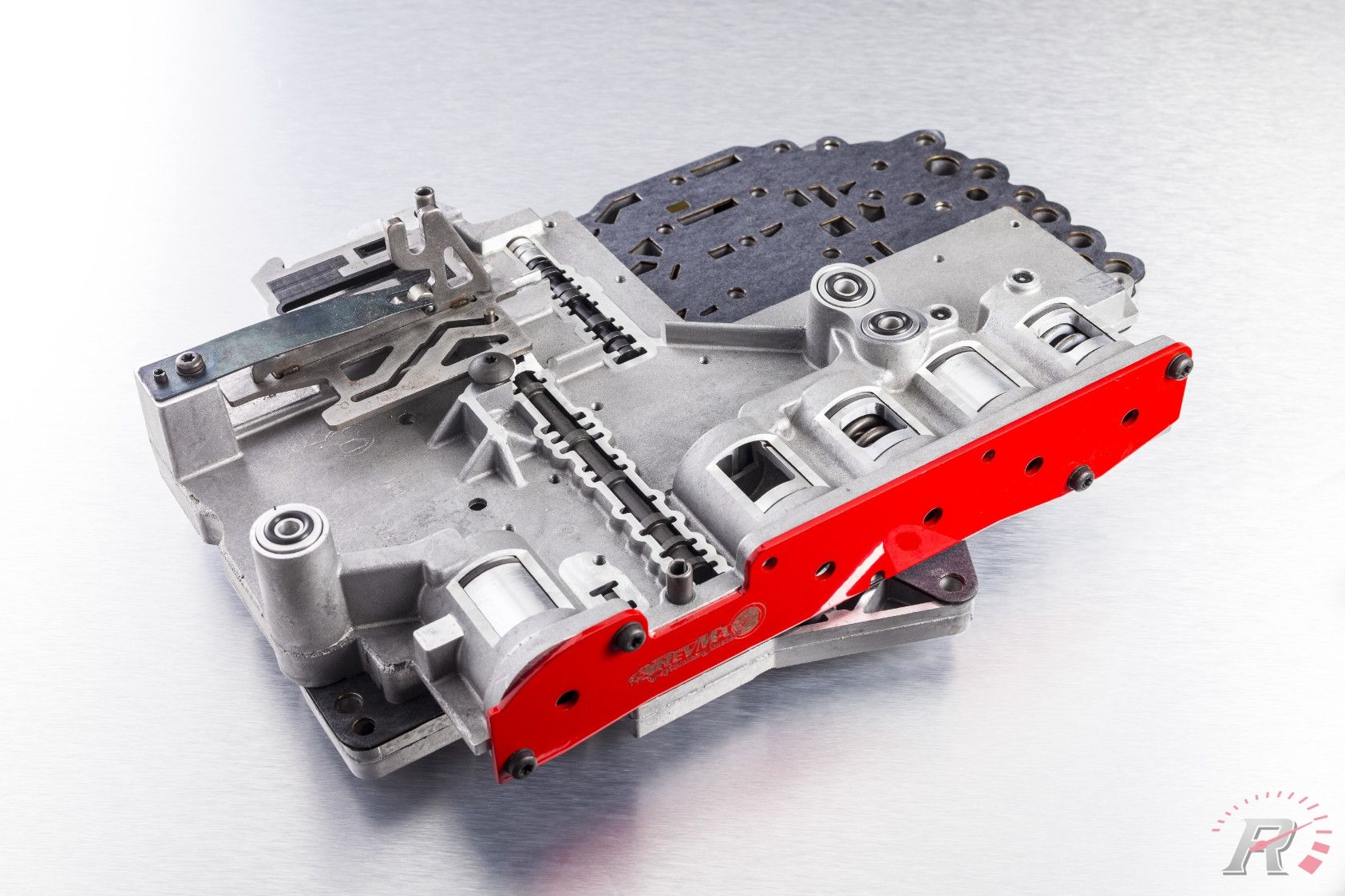 4. Lift Pump
The low-pressure supply is rarely a problem from the factory on these trucks. However, the advanced filtration offered by low-pressure lift pumps is well worth the investment. You can't always control where you're going to fill up next and the last thing you need when traveling is a fuel system caused by poor fuel quality.
The Fass Titanium Signature Pump is quiet, powerful, and effective. It works as an air-water separator, additional fuel filter, and supplies ample low side fuel pressure for the power level you'll be taking your truck to. BUY YOUR FASS LIFT PUMP TODAY!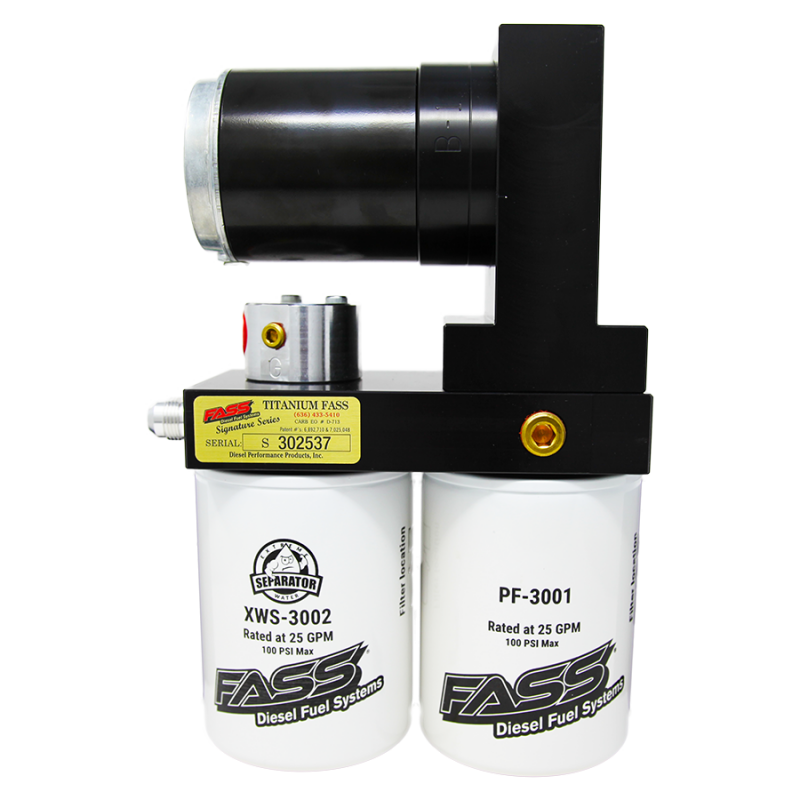 5. Drop-In Turbo Upgrade
Air+Fuel=Power! There's really no way around it when you're talking about diesel performance. The truck comes turbo limited from the factory. Meaning, once you have upgraded the other components on this list the next limiting factor is your turbocharger.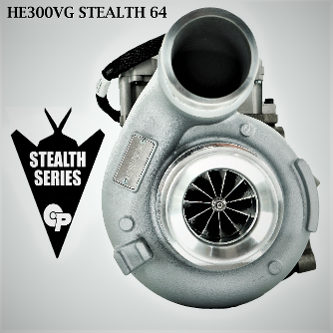 Going with a Drop-In, or Stock Appearing HE300VG or HE351VE turbo upgrade is becoming the most popular option for Cummins 6.7L owners. With the pressure on shops to only provide 50 State Legal upgrades and customers preferring a less complicated and cleaner-looking installation process, the growing popularity makes sense.
For the driver that needs quick spool-up down low and increased airflow on the top end, you can't beat the HE300VG Stealth 64 from Calibrated Power.
This bolt-on, upgraded turbo for your 6.7L Cummins CME (2013, 2014, 2015, 2016, 2017, 2018) is capable of making up to 650 RWHP while still being totally capable of towing and daily driving. The turbo features a few unique upgrades that can't be found in any of the competitor's products.
Most notably is the custom vanes and nozzle ring assembly. A massive undertaking of research and development was put into providing the peak performance and versatility of the Variable Geometry Technology. What it boils down to is you get a turbo that can build boost quickly and still provide more power when you need it.
The distinct whistle that enthusiasts are looking for comes from the larger turbine wheel that drives your Stealth Turbo. It also provides a lower drive pressure at high loads and improves EGT Control. Matching this wheel with the Stealth 11-Blade Compressor wheel results in up to 30% more airflow than stock.
"What else do I need to know?" - nobody in particular
Take your time to sit down and set up a goal and a budget. Think about how you use your truck now and how you want to use your truck in the future. Get out to your local sled pull or diest drag race night and talk to some people that have already modified their truck. If this is your first time upgrading a diesel pickup, or if you have already done everything under the sun in diesel performance, it's okay to ask questions. The team at Calibrated Power, home of DuramaxTuner.com, is happy to talk about your truck and answer your questions.