Many truck owners that have a Cummins powered Ram equipped with an Aisin transmission have inquired about transmission tuning and performance upgrades. Although at this time Aisin transmission tuning is not available, we have had excellent results with the increased drive-ability of the trucks.
Recently we worked with Jim McNicoll to tune his 2016 Ram equipped with a Aisin transmission with our Custom MM3 Tuning. Below you will find his review of the tuning and the process.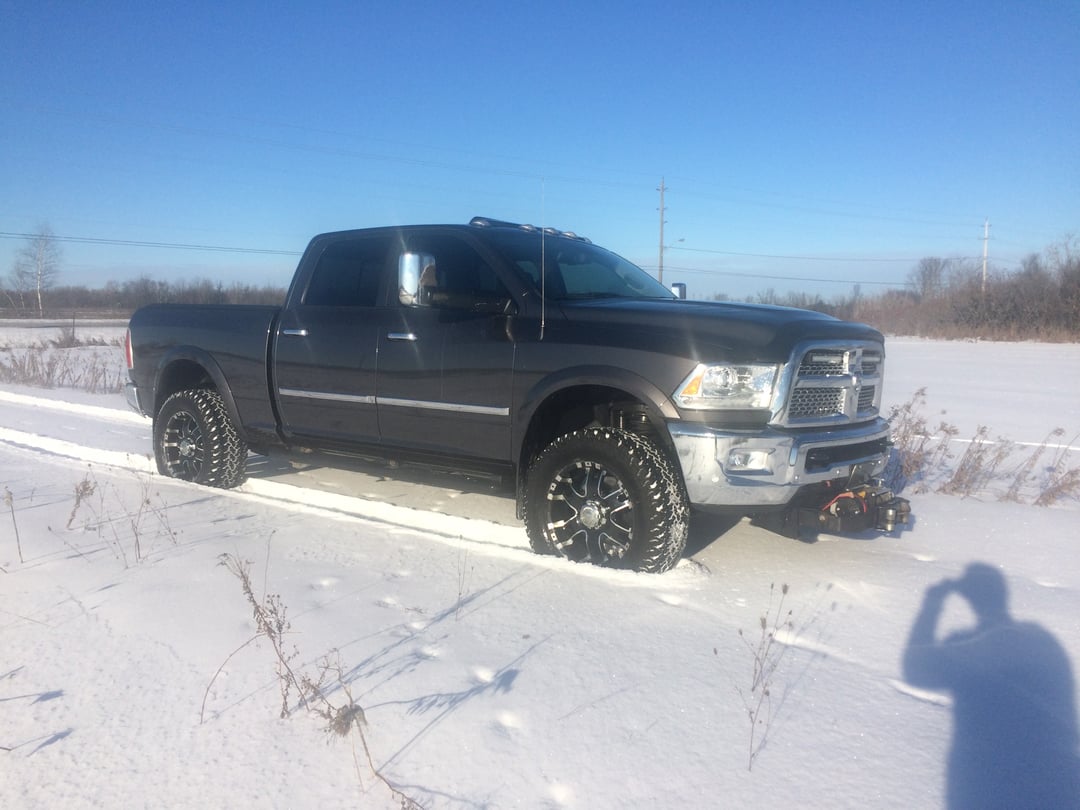 Other Articles about MM3 Tuning:
My experience with the 2016 Ram 3500 SRW Aisin MM3 emission compliant custom tuned by Calibrated Power Solutions (CPS) has been incredibly satisfying.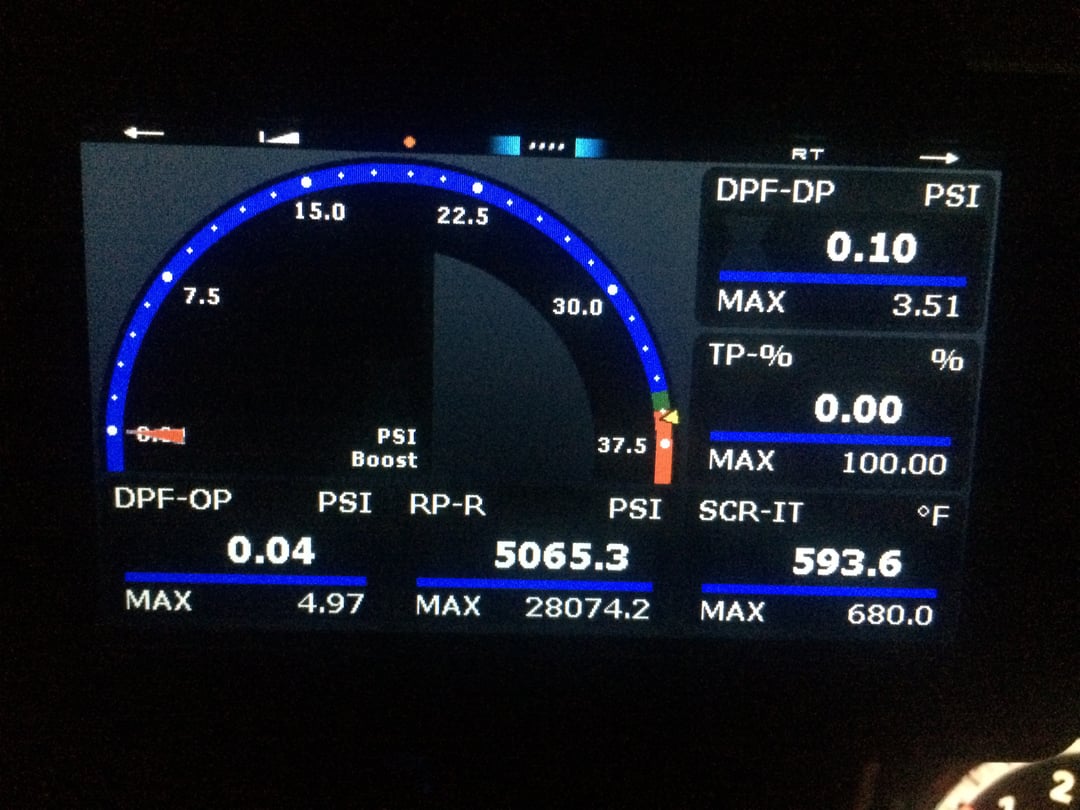 I previously owned a 2013 Ram 3500 SRW with the 68rfe that I had tuned and put approx. 160,000 kms on. When I decided to trade that truck for my new 2016 I only lasted about a month before I decided it needed to be tuned. The disappointment I experienced each day getting into my brand new, stock calibrated truck, which came with bigger payments and nowhere near the same level of performance or drive-ability was just too much.
With this being said, I decided it was time to rectify the problem. I purchased a Bully Dog unlock license and unlocked my truck, then proceeded to call up Calibrated Power Solutions and order their CSP (Cummins Switchable Power) tuning. It was only then that I found out the operating system on the 2016 is new and CSP tunes were not supported yet for Aisin equipped trucks. More disappointment with my new truck. After another month passed and still no support was available for 2016 operating system, I was regretting trading in my 2013. My previous truck had preformed so much better and going back to stock was awful. When speaking to Nick about an ETA for support, he said there wasn't one yet and because of that he had his team write me a single tune to help me get by. Its not that my truck didn't work or do as it was advertised, but after have seen the improvements in every aspect. It was hard to go back to a stock operating truck. I received the single tune a few days later and after flashing the truck and going for a test drive, all I could think was "Night and day difference! It really was like driving an entirely different truck.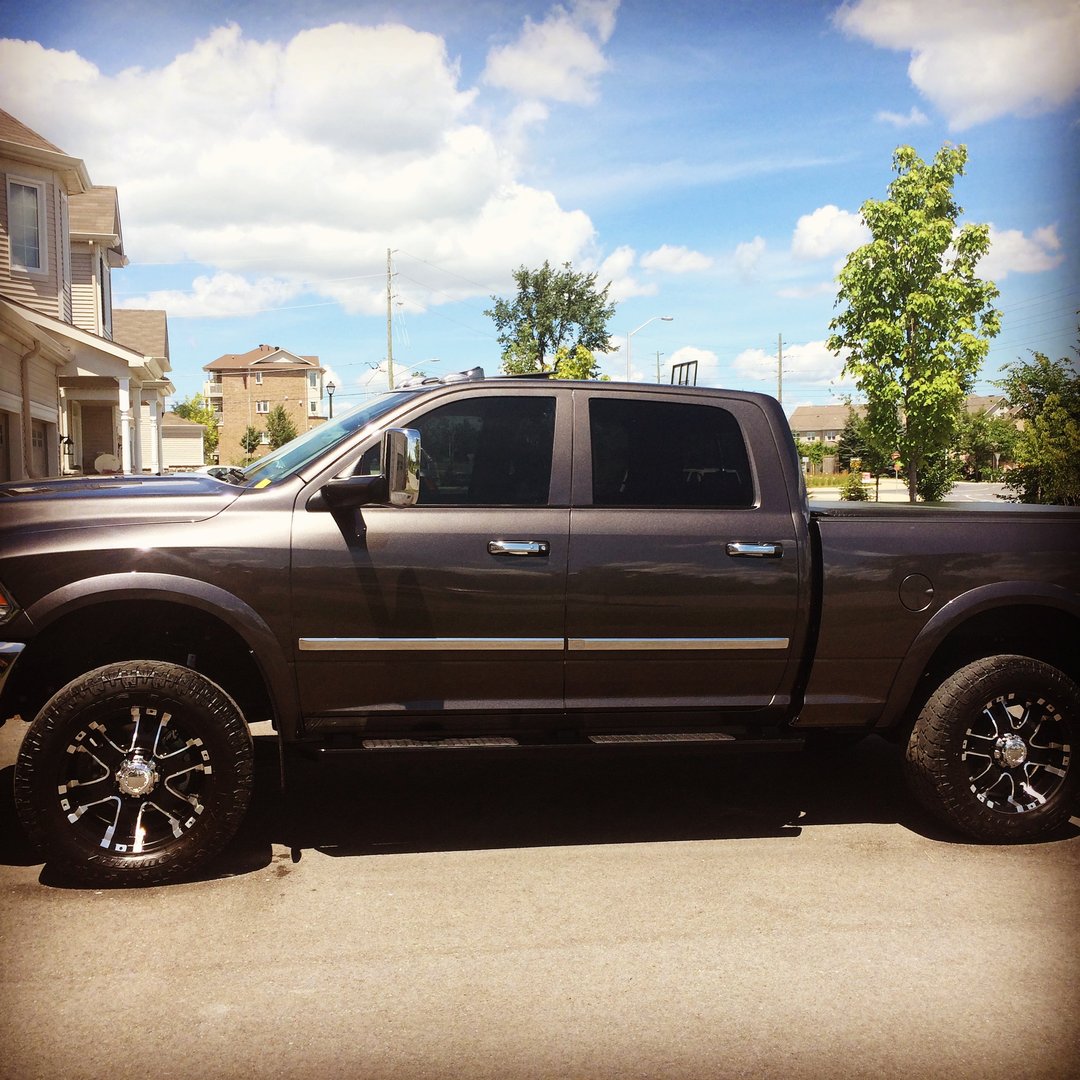 I was so happy to have this update, yet without switch on the fly capability something was still missing. I heard about the new MM3 Platform coming out soon after which was going to be an all in one package deal. Capable of unlocking, tuning, monitoring and switching on the fly or as MM3 calls it "Real Time Tuning". This of course lead me to calling up the team at CPS again and asking tons of questions as well as offering to participate in any beta testing that they would let me.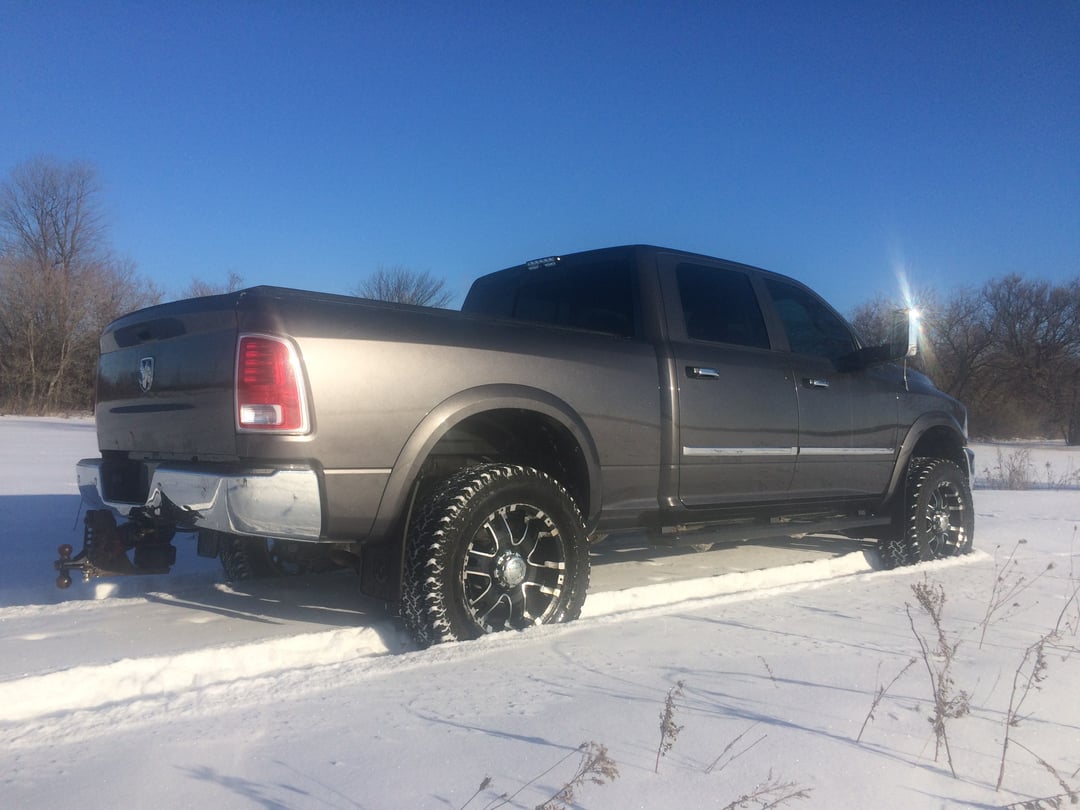 Once stage one beta testing was done and stage two started I ordered my MM3 and received it in only a few days. I then retrieved the stock file from the truck and emailed it to CPS to let them continue their work. A few more days passed and I got an email with the modified ECM tune and 4 RTG tunes, I simply loaded those onto the micro SD card for the MM3 and then flashed the truck. The operation was very easy and much quicker then anything I'ld ever experienced before.
Next was the test drive, again I instantly found myself smiling and saying "Night and day". The low-end throttle response is incredible and the spool up is the fastest I've ever seen on a mechanically stock truck. The Aisin transmission responds flawlessly to the power increase because of the way CPS has kept the shift point defuel rates in place, which is a must for these things. It shifts smoother on the race tune then it does stock and the overall smoothness while driving is absolutely amazing. The PID monitor system responds so quickly and although not all PID's work yet, I'm told that MM3 is correcting this issue very shortly. This is exactly how every truck should come off the line, with the availability to switch tunes as you drive to suit any change in driving conditions, weather, load or driver preference based. With this tune, changing power levels is as simple as touching a screen and within a few seconds it's all done.
It blows my mind this type of thing isn't a stock option, as even on a performance Ducati motorcycle, the ability to change horsepower levels to suit individual needs or desires is factory.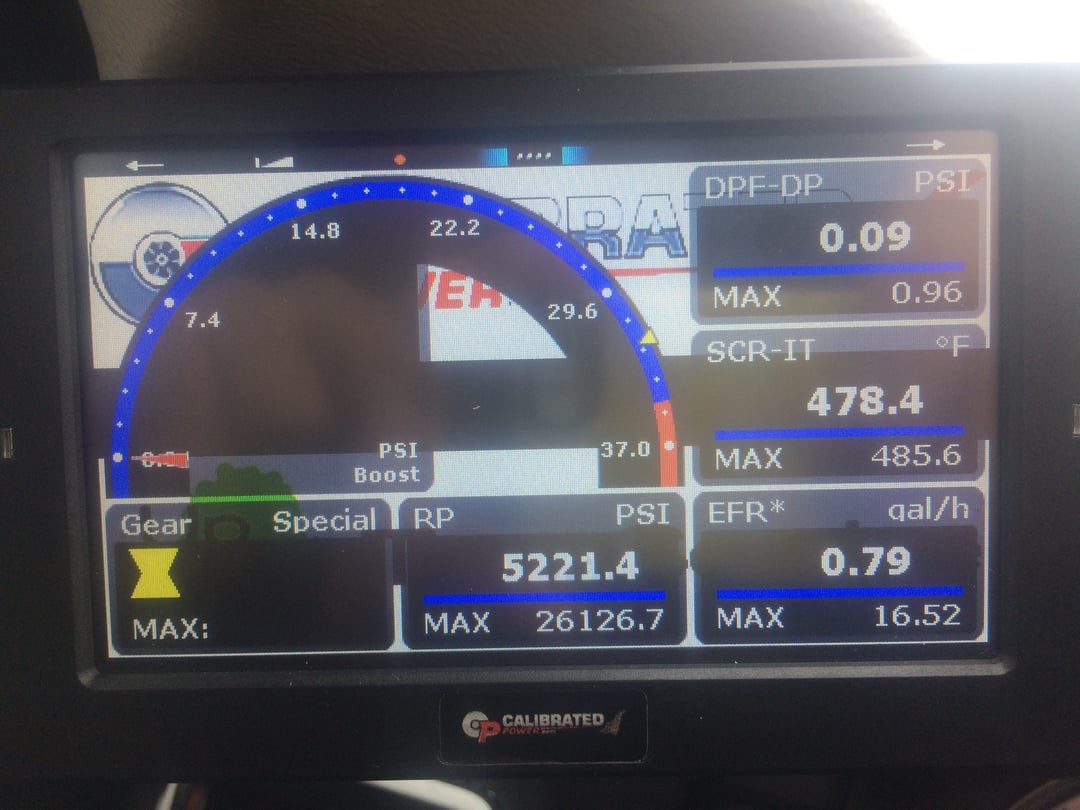 With the help of CPS and MM3 I now have a truck I love driving again and for a guy who spends over 1000 hours a year in his truck that's pretty satisfying. For anyone who is thinking about tuning their truck, trust me, once you do it your only regret will be not doing it sooner!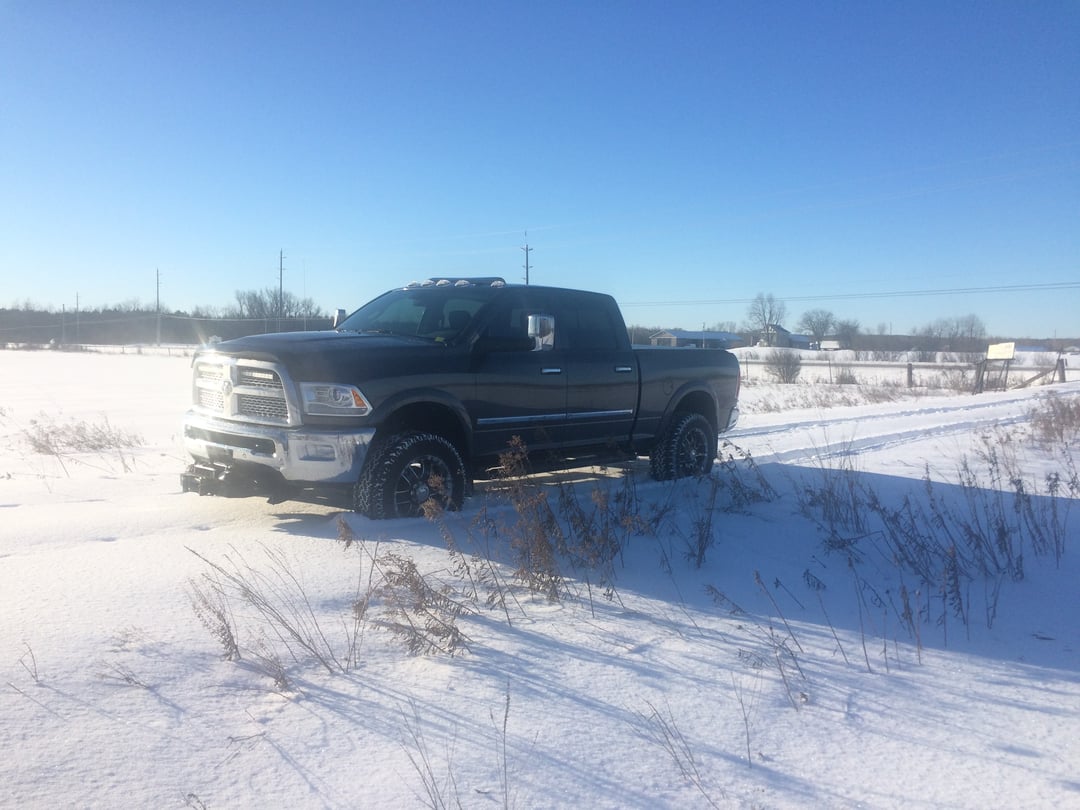 The team at CPS has always been there when I've had questions and I've asked lots. I believe they only release a product when they are happy enough to use it on their own personal trucks and they will hence do everything they can to meet your specific needs if you have any.
If you would like to learn more about MM3 Tuning, just click the button below and fill out the coresponding form.
One of our knowledgeable staff will contact you within 1 buinsess day.