Manufacturing the best turbo possible takes top quality parts, a scrutinty to detail and multiple QC checks.
DuramaxTuner.com is excited to be manufacturing turbochargers in-house. It has given us a chance to dial in what it takes to produce the highest quality aftermarket turbo for the Duramax and Cummins trucks.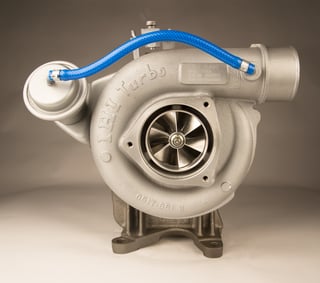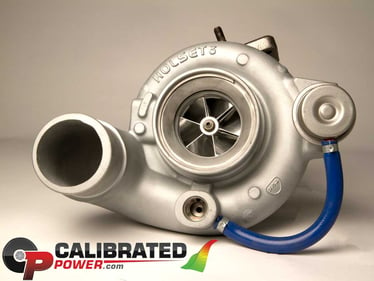 For those of you thinking about upgrading your turbo in the future, or if you are just a diesel performance nut, we thought you would like a behind the scene look of what goes into our Stealth turbo manufacturing.
Other Turbo Articles:
5.9L Cummins Turbo, Towing and Performance
Manufacturing the best turbo possible takes top quality parts, scrutinizing the details and multiple QC checks.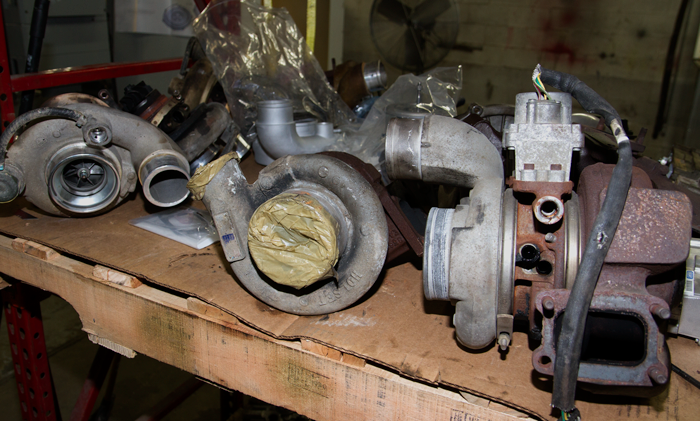 The journey of a turbo starts with core units coming into the shop. Each one goes through a external visual inspection prior to being broken down. This is because there can be a substancial amount of destruction that can happen to the external components of a turbo. Cores with broken compressor covers or other extreme damage end up in a scrap bin. That's the first Quality Control (QC) check.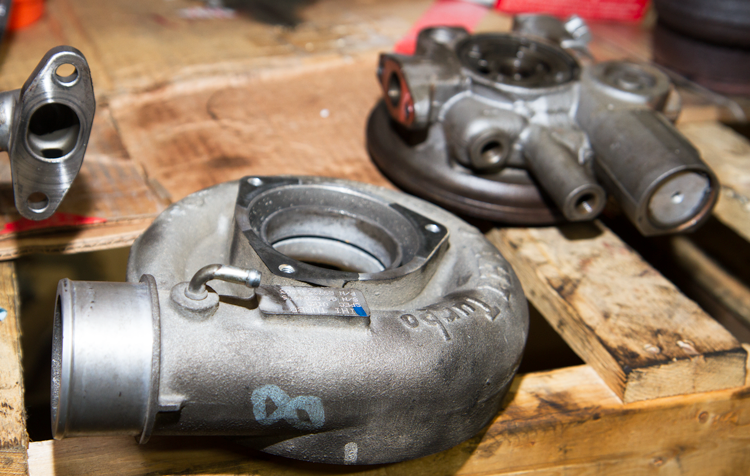 Assuming the basic requirements have been met after this inspection, the charger is broken down completely. This gives us a chance to go over every piece inside the turbo. We pull out the wheels and any fittings still attached to the turbo. Housings, compressor covers, center sections, and all other crucial components, all go through another QC check.
Now it is time for the Ultrasonic Cleaner! If you have never witnessed a part being cleaned with an Ultra Sonic Cleaner it's pretty much magic. A large vat sitting inside a stainless steel cabinet holds a few gallons of witchcraft. Specialized chemistry matched with ultrasonics, strips all debris, soot, and gunk from the turbo parts.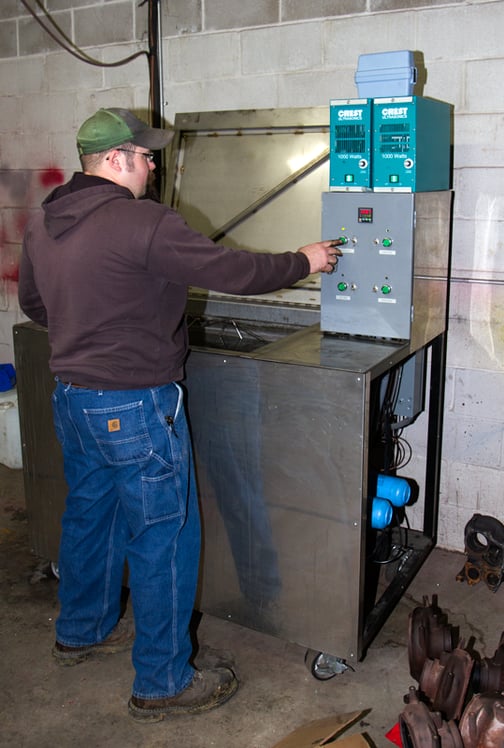 Once the parts are out, we manually clean and inspect them further. Making double sure there is nothing left behind but the bare metal. This is the best time to catch stress fractures and other failures that are hard to see at first glance. After we achieve precision clean, some parts may need to be media blasted. This removes any heavy scaling and improves any surface for coatings.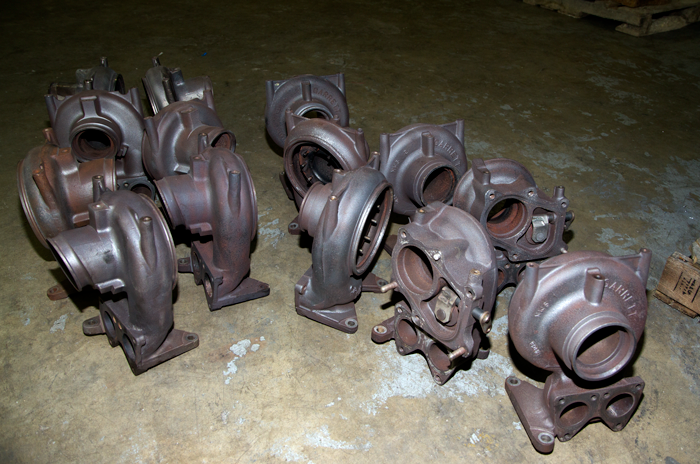 There are some steps in the manufactoring process that are proprietary and therefore cannot be shared with the general public (i.e. compressor wheels and engineering strategies). What can be said, is after extensive testing we know with certainty the wheels are cut from the highest quality alloy and measure with absolute precision matching symmetrically with the compressor covers.
We really can't stress enough how tight the acceptable tolerances are. In precision machining, a hundred thousandths of an inch is football field.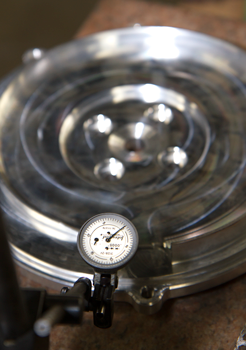 Our Stealth line of turbo's all feature a modified compressor wheel. Many turbos do. What makes the Stealth stand out, is the perfection to which we match our compressor cover and wheel profile. This means the contours of the wheel follow an exact clearance to the compressor cover throughout the covers profile. Balancing also plays an important role. The rotating assembly of a turbo can see speeds of 100K revolutions per minute. These crucial details give us the most out of the turbo and give you the highest level of reliability.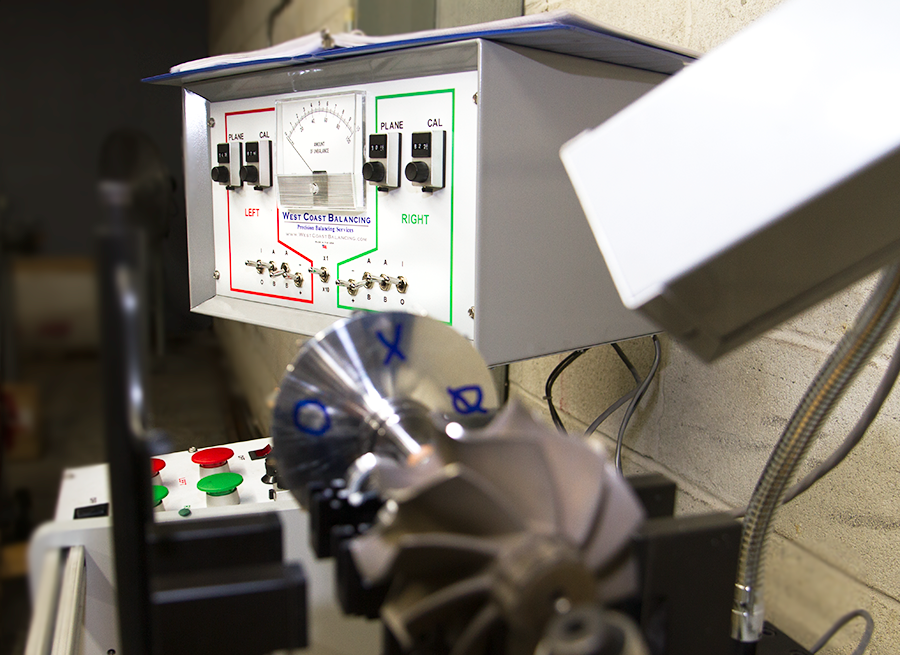 To achieve this precision, we use state of the art machining tools operated by an experienced machinist. Watching the compressor covers getting cut by the lathe is so methodical. You might watch the process and accidentally hypnotize yourself.
After our perfectionist, I mean machinist, cuts center sections, modifies compressor covers and housings, and all other parts have been inspected, balanced, and inspected again, we are ready for assembly.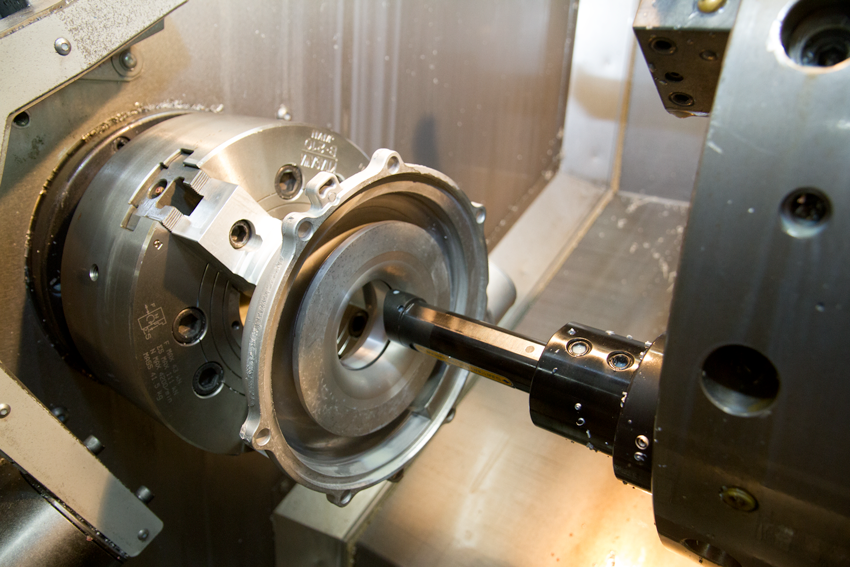 This is the fastest step in the entire process. Multiple units are assembled in each batch and all the parts going together are new or like new.
Once the turbocharger is fully assembled and prior to being boxed for inventory there are still a few things to be done. Each is stamped with a serial number and logged in our system. Then each turbo goes through our in-house durability test. As long as it passes that final test, we complete a final QC Check list.
This lengthy process ensures only the abosulte best possible turbo's have our name on them.
If you're thinking about upgrading your turbo, Please click on "Request More Information about our Stealth Turbo" below. Fill out the corresponding form and one of our diesel performance experts will contact you.