Calibrated Power is excited to beta test a new tuning product for the 1998.5 - 2016 Cummins.
The Smarty MM3 software/hardware offering has the potential to revolutionize the Cummins Performance market! Finally we have a digital gauge cluster integrated with a flashing tool that can deliver the highest caliber tunes on the market. Switch-on-the-fly tuning means Cummins owners will be able to switch between tunes while driving, giving the option to match you tunes to how you are using the truck in real time.
Our customers have becomme accustomed to us providing only the highest quality of tunes. The Smarty MM3 SPADE finally gives us the opportunity to help 24v 's and newer achieve the clean, powerful, smooth driving results that Calibrated Power Solutions Inc. is famous for. This advancement is done through fine tuning a much larger section of the calibration than we've previously accessed. Full smoke control across a wide RPM curve means quiet, clean, responsive tuning even for high performance enthusiasts with larger turbochargers and injectors who previously had to compromise drivability.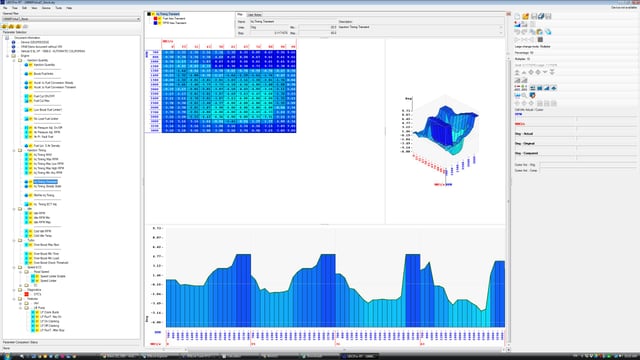 We take Reseach and Development seriously. We prefer to do the majority of our testing on company vehicles and to validate testing across a wide variety of operating conditions. We're not just chasing a HP number or rev limit. Expect to see other companies selling beta tunes while we perfect our calibrations. Bening first to market and being best in the market two different things. We also plan to share as much information with you as possible throughout the R&D stages. Keeping you informed as to what we are learning with this new platform.
Below you will find a link to Request More Information. By completing the form on the corresponding page you will opt-in for updates as they develop. However if you have specific questions at any time, please call me anytime 815-568-7920 ext 2122 or Book a Meeting With Me to discuss your truck in detail through my profile page.