---
Stealth 64 G2 Technical Information:
If you have an LB7 and are considering a replacement LB7 turbo, you want the best! It has to be a turbo that is going to be reliable and meet your demands for performance. You want something that is cutting edge, proven to work and a turbo that you can still drive or tow with everyday. You need an upgraded LB7 turbo that is going to deliver. And if you are looking for a Stage 1 LB7 turbo upgrade, you probably will look at the Stealth turbo line.
Shopping for the best turbo means understanding what you need and what the turbo can do. Here you can find the technical information about the Stealth 64G2 along with some insight as to what you should be looking for when shopping for an LB7 turbo upgrade.
Other Articles About LB7 Turbo Options:
---
Stealth 64G2:
The Stealth 64G2 is capable of 640RWHP as you can see in the dyno graph below. It's designed to push the limits of the stock connecting rods found in the LB7 engine. The extra power is found through the turbo's unique turbine assembly. The 15% increase from stock turbine flow also helps lower drive pressures which will help lower the stress on your rotating assembly.
For peak power the 64G2 will be matched with injectors that are slightly larger than stock (30-45%) and a modified stroker Cp3 pump (or dual Cp3's). The SPADE King from DuramaxTuner.com, built transmission, lift pump, and other basic supporting mods will also be necessary for 640HP.
Custom Billet Compressor & Turbine Wheel
The 64mm compressor wheel is matched with a 66mm turbine. Both are cut from high quality 7075 aluminum and held to the tightest tolerances. With custom profiles and perfectly matched cover/housing these wheels make all the difference.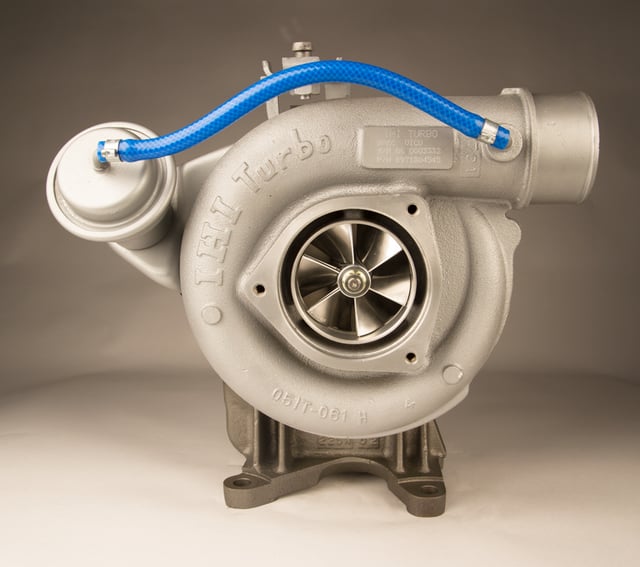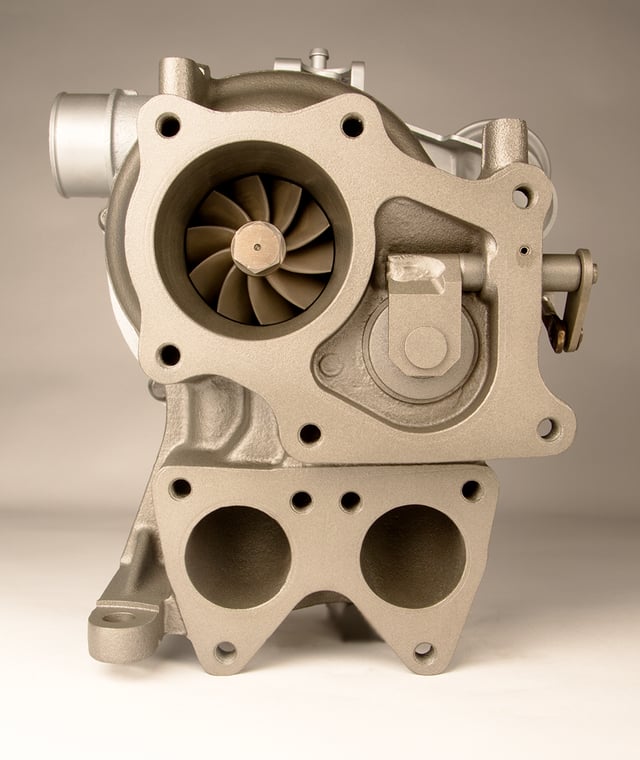 Most LB7 turbo upgrades that are built on the factory IHI frame include a 63mm or 64mm compressor wheel. However, honing out a compressor cover and stuffing a wheel inside the turbo does not make it the same as a Stealth 64 or a Stealth 64G2. Our extensive testing and development has led us to the best possible wheel profiles and mapping of the compressor cover honing. This efficient use of space results in the highest horsepower possible for this size wheel combo.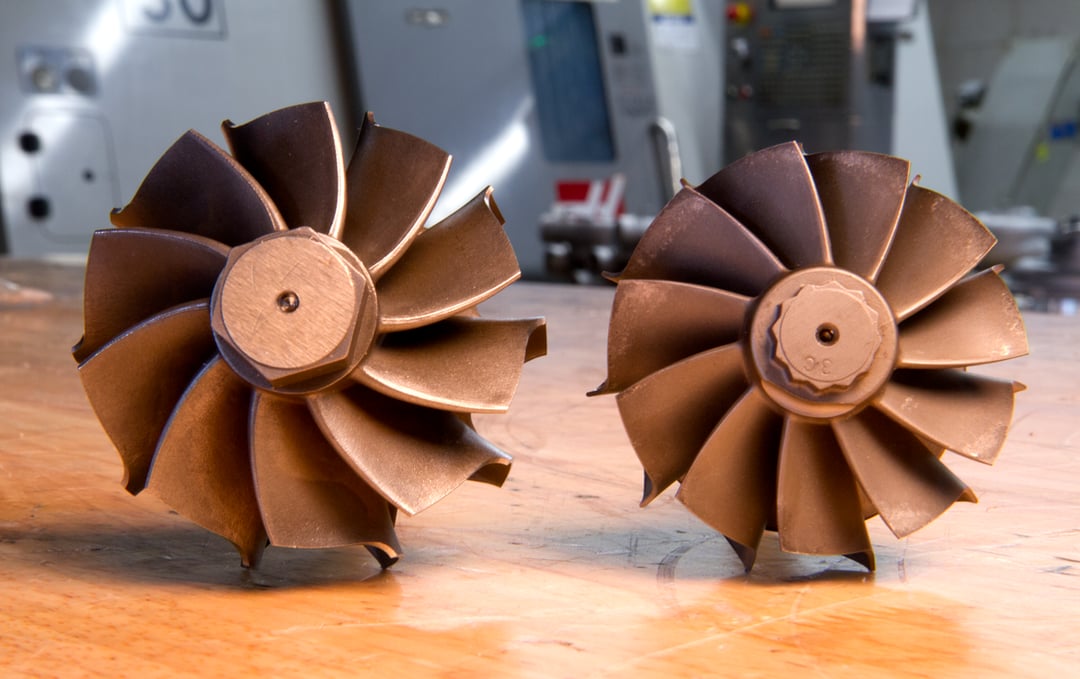 Also the Stealth 64G2 is currently the only drop-in IHI turbo that includes a modified turbine and represents everything we have learned about turbo manufacturing. The 15% increase in turbine flow attributes not only to extra power but also lower drive pressures.
Direct Stock Replacement Fit
While shopping for any upgraded turbo it is important to know what else you need to install with it. Just about any Duramax turbo installation should be accompanied by at least an aftermarket down-pipe. Even if you are not looking for massive performance gains from a down-pipe it will never be easier to install it and many drivers have reported lower EGTs. Keep an eye out for installation packages that leave you running to the store for fittings and gaskets or anything you have to modify yourself at home.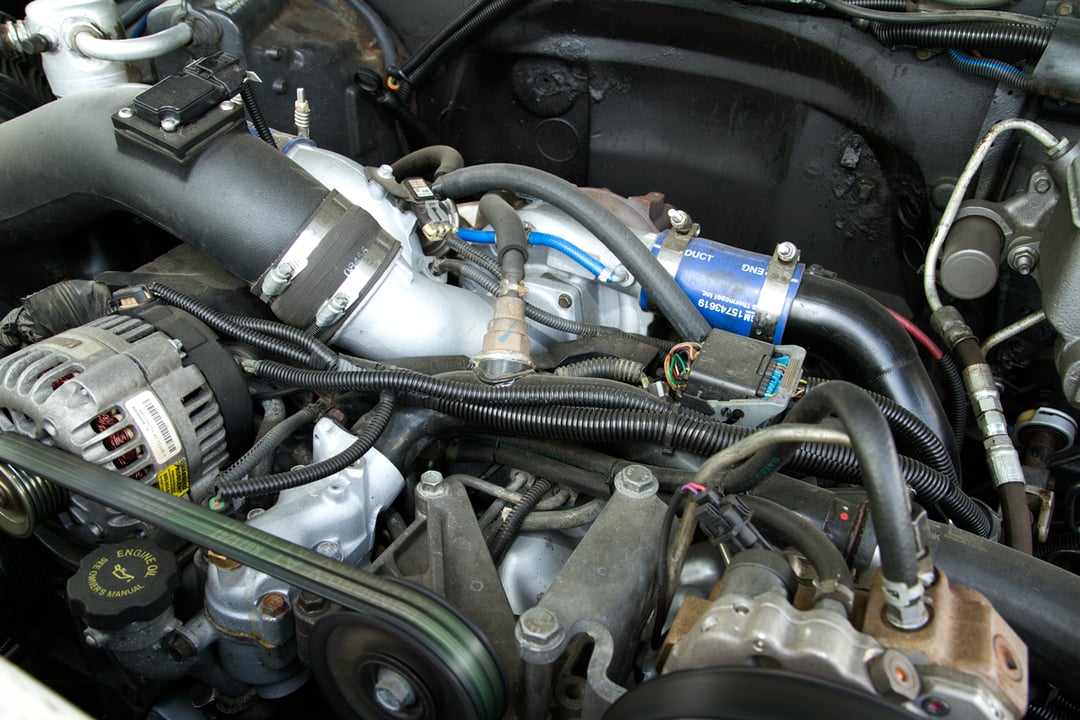 Now, with the Stealth 64G2, there is no complicated installation or pedestal to deal with. The turbo is completely stock appearing and fits exactly as the stock turbo would. This cuts down on your installation time and on your budget. The Stealth 64G2 is a drop-in turbo, so it appears and installs just like a stock turbo would. If you are looking to fly under the radar, say for a "work/stock" sled pull class, or if you just want something easy to install this is a great fit.
"Liquid cooled" refers to the factory coolant lines that run through the internal core of your turbo. Many aftermarket turbos in the past have required you to block or bypass your new turbo. While this can work, there is a reason the factory designed coolant to control the internal temperature of your turbo as apposed to air cooling.
Liquid can dissipate heat more quickly and effectively than air. This is a simple fact of physics and the same reason your engine is cooled with coolant. Utilizing your factory liquid cooling system is a good indicator in life expectancy of a turbo. Keeping down the internal temperatures of a turbo contribute to the overall efficiency of a turbo. If the turbo gets hot, the air inside it gets hot. If the air inside it gets hot, there will be less air molecules occupying the same space. Less air molecules means lower performance and less power.
Full 360* Thrust Bearings
270 degree or 360 degree thrust bearing make a difference. The Stealth 64G2 is made from the highest quality materials and features the best possible options, including a 360 degree thrust bearing.
"WTF is a thrust bearing?" Good question! According to AST Bearings: "A thrust bearing is a particular type of rotary bearing. Like other rotary bearings they permit rotation between parts, but they are designed to support a high axial load while doing this (parallel to the shaft)." Simply put, it is the bearing that stabilizes the internal shaft that the compressor and turbine wheel are mounted to and it helps prevent compressor wheel from moving.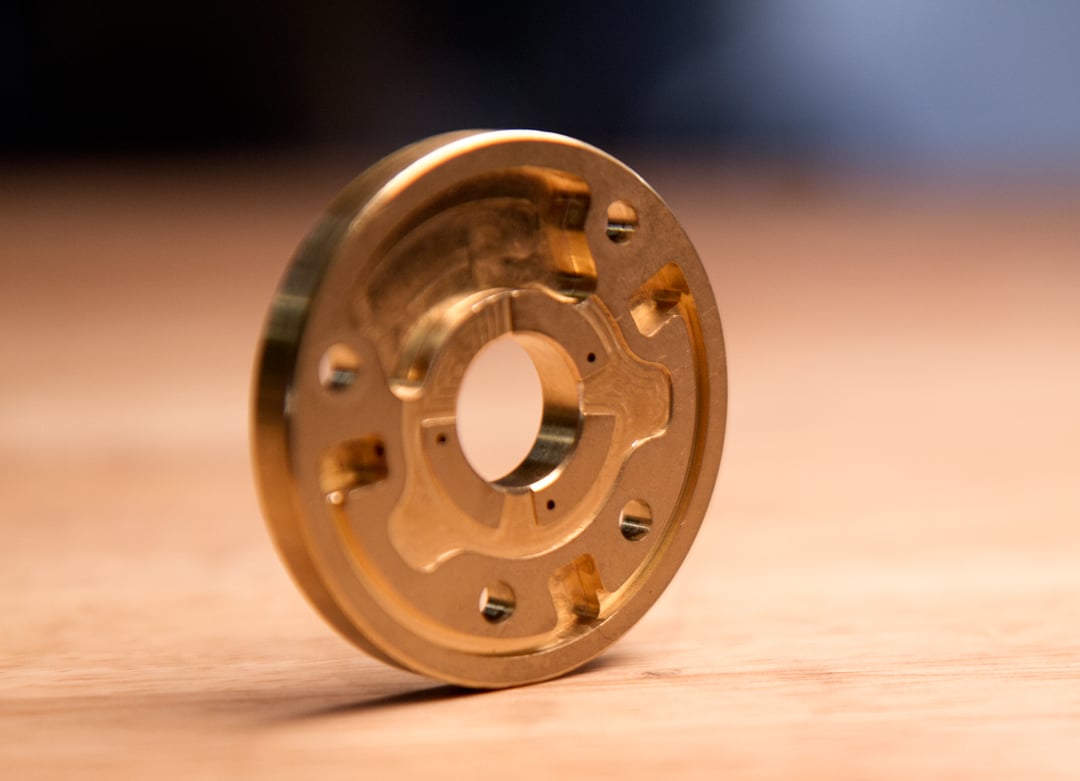 360 thrust bearings:
* Higher Reliability
* Added Protection
* Support higher levels of boost
Quick spool-up for excellent daily driving and towing
Plan on daily driving your LB7? Going to tow with your LB7? Then spool-up matters! You need something that is going to come up on boost quickly. As with any upgrade, you don't have to sacrifice drive-ability for performance. The Stealth 64G2 can light quick and keep running. This matters when you are pulling into traffic, towing or even just light to light driving.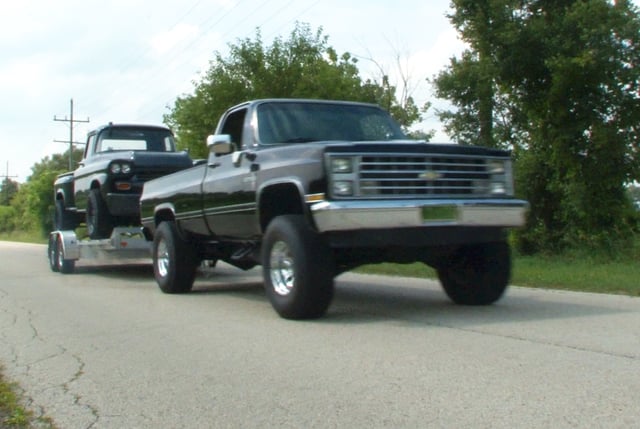 A quick spooling turbo's help keep EGT's down during acceleration and generally a more usable power curve. Sure a big s400 frame single turbo might make more boost, but how hard do you have to be on the throttle to make that boost? The Stealth 64G2 helps widen the power band in the situations you actually use the truck.
Made from high quality materials and assembled to the highest quality control standards
The LB7 Stealth 64 was first launched in 2013. The diesel performance industry has witnessed a lot of growth since then. The Stealth 64G2 represents everything we have learned and the future of LB7 diesel performance.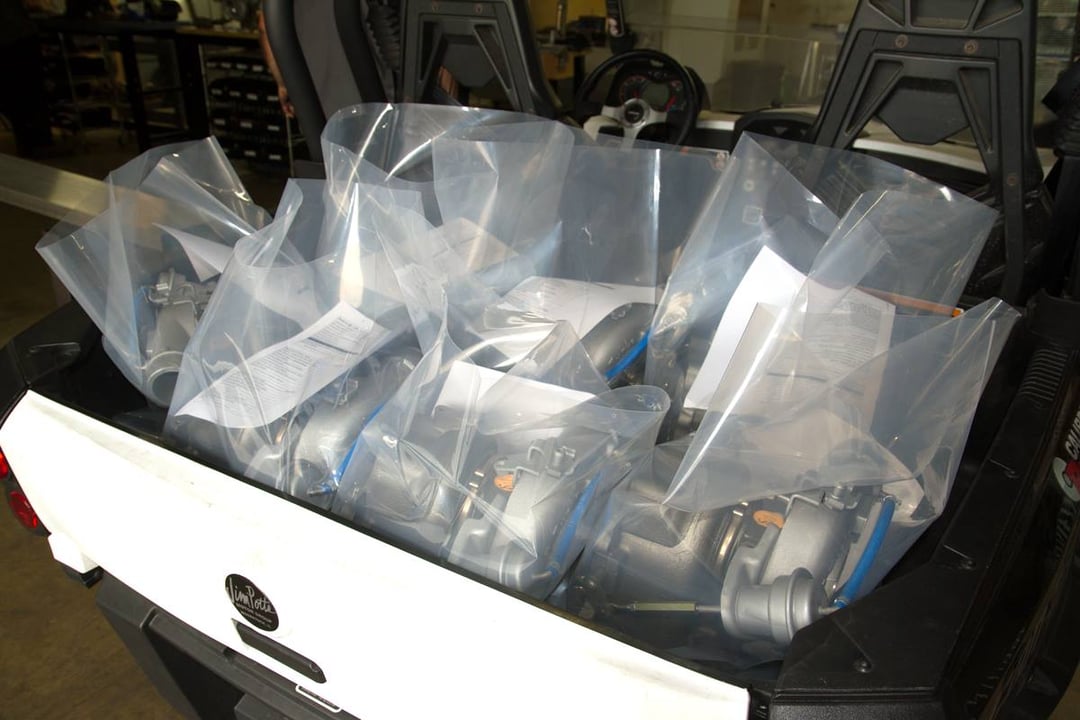 Reliability is everything to us. To set a strong forward trajectory on our turbo program, we have aggressively brought the manufacturing and development in house. This means our team can work directly on research, development, and quality in every aspect of the process. Each step is personally QC'd (quality control checked) and recorded along the way. A copy of which is actually included with your Stealth 64G2.
Stealth 64G2:
640HP Capable
Custom Billet Compressor & Turbine Wheel
Direct Stock Replacement Fit
Liquid Cooled
Full 360* Thrust Bearings
Quick spool-up for excellent daily driving and towing
Made from high quality materials and assembled to the highest quality control standards
---

Ready to take you LB7 to the next level?
The Stealth 64G2 is available TODAY! Request information below so one of our diesel performance experts can help.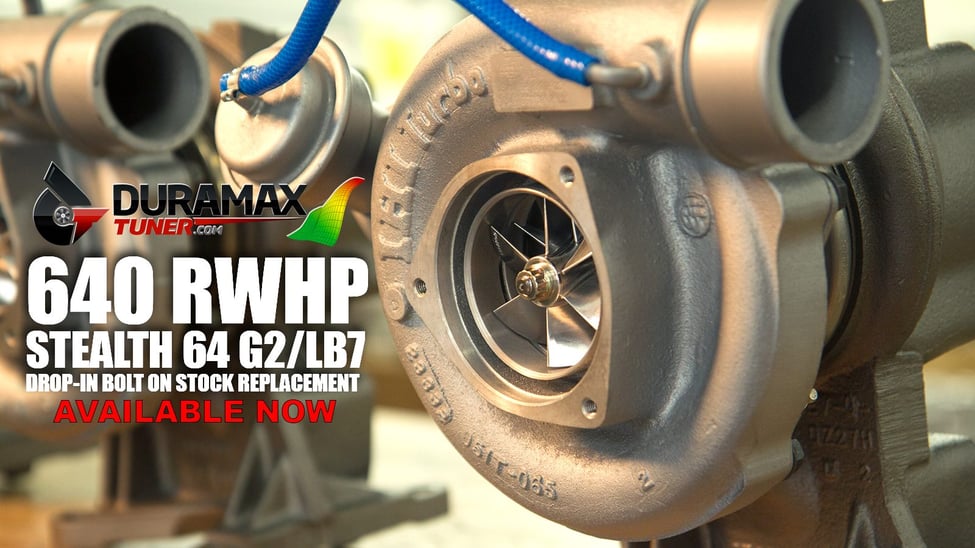 ---