New Product Release: L5P Stealth STR Turbo
Calibrated Power was the very first custom tuner to tune the L5P Duramax platform and have been building custom turbos and tuning for over 15 years. We know exactly what these trucks respond to and need to get the best performance out of them. Now with their newest addition to the L5P performance market, the L5P Stealth STR. We've used what they have learned about the L5P platform to provide a drop-in stock turbo replacement that offers improved performance and reliability at a similar price to a stock turbo replacement.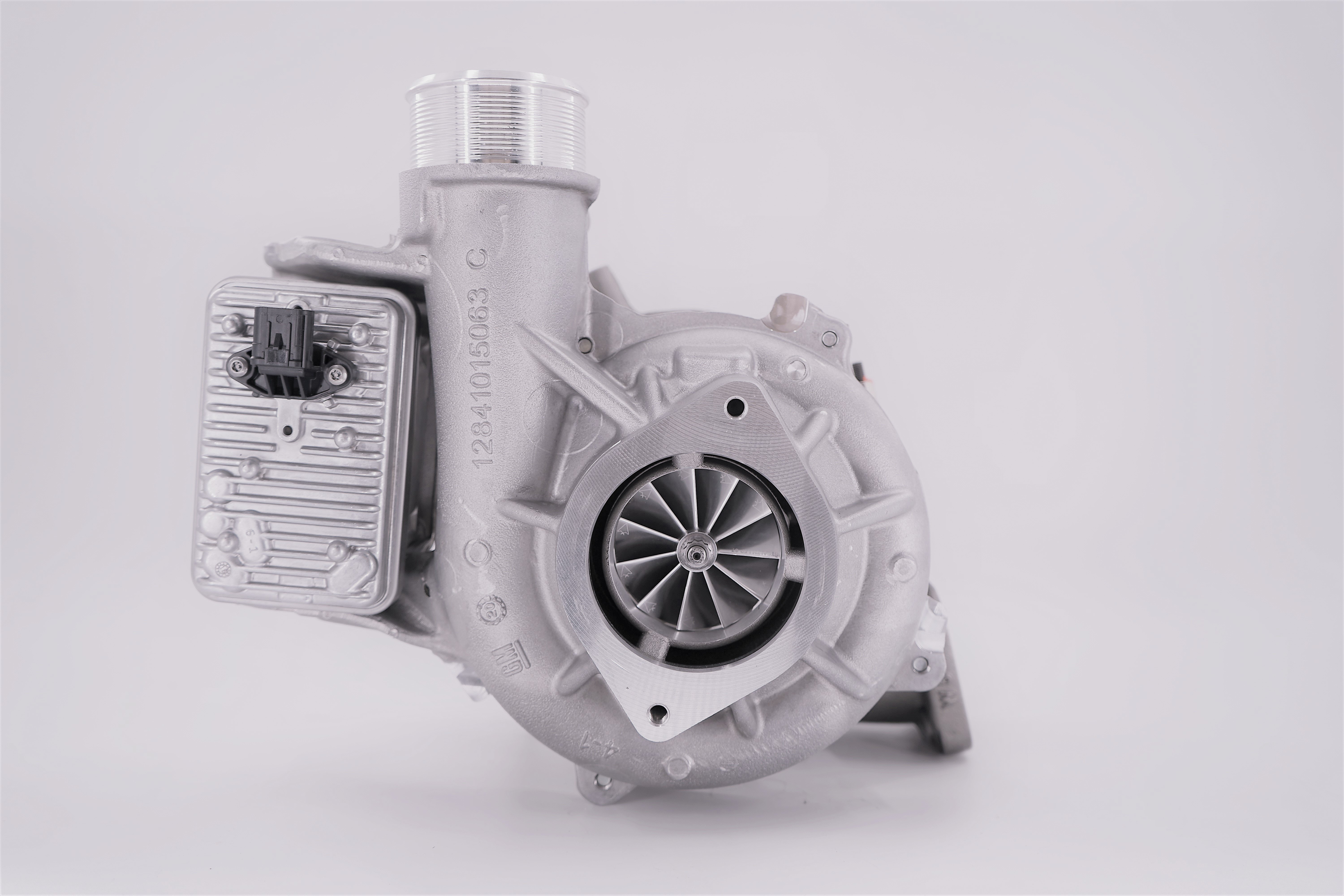 Here are the features:
Airflow that Supports 650hp
Brand New parts and electronics
Custom Billet Compressor Wheel
Designed and spec'd by DuramaxTuner
This turbo was designed for diesel enthusiasts looking for a 64mm turbo or stock turbo replacement that offers a noticeable performance advantage compared to stock. If you're not planning on upgrading your fuel system to make the most amount of power you can from your truck and just want something that gets you some extra power when you're towing. This is a great and cost-effective option to consider. However, this turbo is also a great option for those looking to run a box programmer or a custom tune because this turbo is capable of producing up to 650hp. Which gives you a bit of room to make some extra horsepower with other mods like a tune or intake if you choose to down the road.
What makes this turbo different from imitators is our proprietary 11-blade billet compressor wheel. The larger 11-blade wheel makes more boost and provides drivers with a wide range of operating efficiency. It also means you won't experience any turbo surge even when lugging a full load. The compressor wheel's billet aluminum construction gives you a stronger, lighter compressor wheel than stock. With less rotating mass than stock and with the use of a bigger compressor wheel, this turbo has the ability to light up just as quickly as a stock turbo, while also providing a solid bump in airflow and power straight away.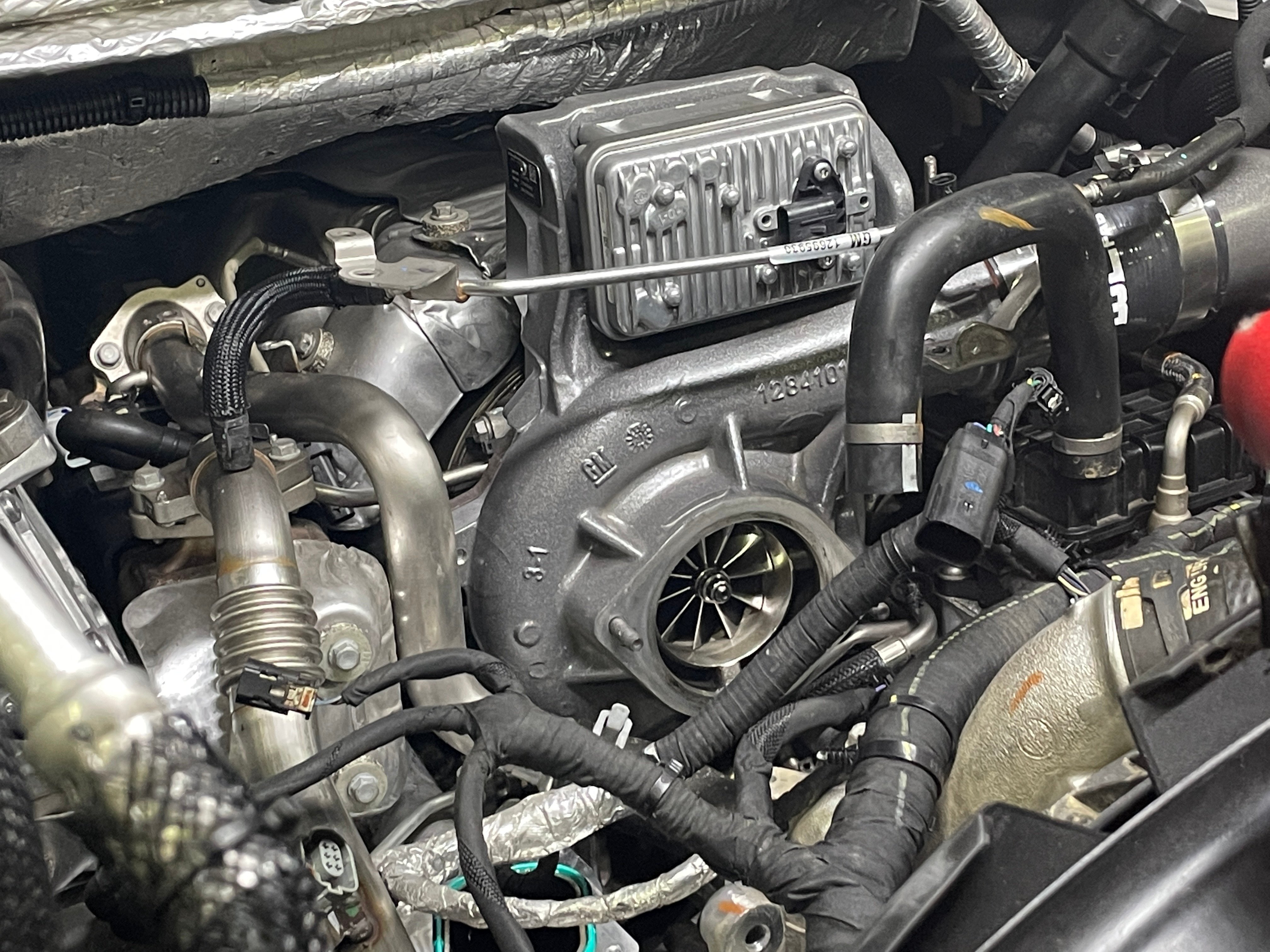 The L5P's stock turbo can put out about 60 pounds of air per minute on a good day. The new L5P Stealth STR blows that away by producing 74 pounds per minute and can reach up to 41psi of boost at sea level. Without any supporting mods, this turbo can instantly improve horsepower, fuel economy and provide a much better spooling than that of the stock turbo on the L5P. While It can provide improved performance alone, it also pairs great with box programmers and inline modules to make even more power. With a proper custom tune you can reach up to 650hp with the airflow this turbo can support.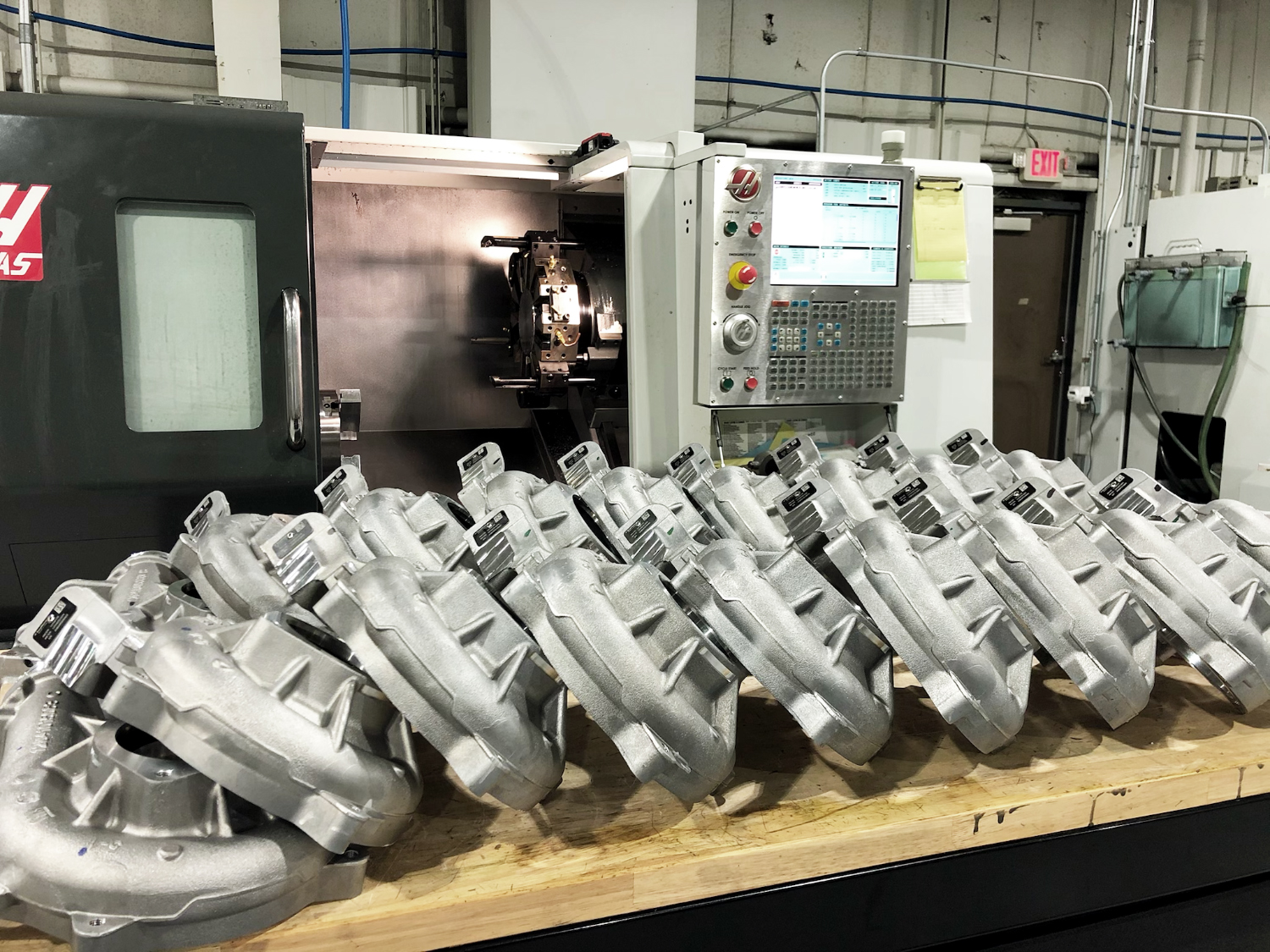 The L5P Stealth STR Turbo is designed and manufactured in the United States. We use OEM quality parts combined with upgraded parts to make this turbo a product worthy of the label "Made In The USA". We also have rigorous standards for our machining and quality control which means our customers always receive a product we can stand behind. We back our product with a 1-year unlimited mile warranty and some of the best customer service that you'll find from an aftermarket turbo company.
\
Check out these other L5P Related Articles: