It's what every Duramax lover is talking about right now!
As you're well aware the L5P Duramax is all diesel enthusiasts are talking about right now. It's not unwarranted though as tuning is slowly becoming more an actual thing rather than a hope. Now that HP Tuners have unlocked the possibilities, Duramaxtuner is wanting to know more. While getting there hands on the ECM and doing intense R&D. It would be a good thing to discuss what exactly comes with the L5P.
If you've been following the Duramax world, you know that these trucks change every few years. The LML ran from 2011-2016 and gave way to this new truck, the L5P. The new L5P comes stock with higher horsepower numbers than it's predecessor, but what exactly is different with this Duramax? Let's take a look at three major components this truck brings to the table.
1. A Whole New Turbo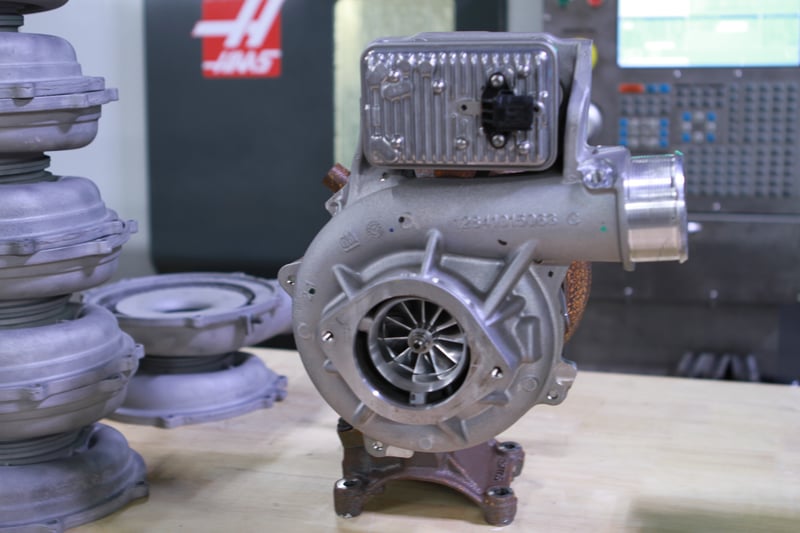 GM ditched the Garrett charger for the Borg Warner this time around. This means it comes with quite a few differences. First off, as you see in the picture above, the geometry of the turbo is no longer controlled by oil, but rather by a motor/computer. It makes it snappier, quicker, and looks like it is making the stock turbo a lot more reliable. It's also extending the oil life in the truck, meaning fewer oil changes and longer time periods before changing your oil. One last thing of note about this turbo is that the compressor is significantly larger while the wheel looks very similar in size. The changes are dramatic, but looking like they are a massive benefit on the L5P.
2. Injectors Have Changed Too

Another major change the L5P has seen is in the injectors. The new truck ditched the Bosch stock injectors for the Denso injectors. The Denso injector really help push the possibilities of this diesel to a different level. Research shows that these injectors are showing 20% more flow than the previous style found in the Duramax. The engineers at GM went back to using a solenoid injector style again to help make this possible. It's one of the major reasons this L5P is the highest stock horsepower Duramax to ever hit the market.

3. No More CP4 Pump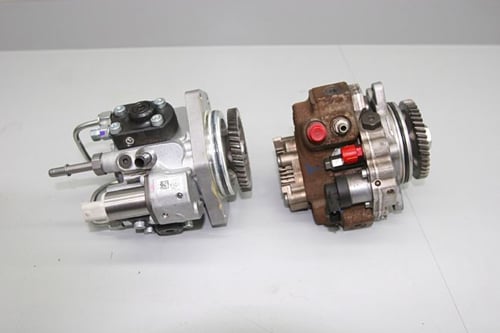 I can already hear the clapping, which makes sense. The prior pump truly ran into a lot of issues. This has to be one of the reasons why GM went with Denso's HP4 pump. Alright good, but how is this going to perform? Well this new pump has a better ability to gain better power numbers due to higher fuel pressure capabilities. It means you can run a smaller injector which will not sacrifice great drive-ability. Tests are showing that this stock pump is capable of 800+ horsepower. Yes you read that correctly, engineering really is pushing the limits on these trucks and we are liking what we see.


It's obvious to see why folks were excited once the L5P was announced and hit the market. The truck is powerful, reliable, and beautiful. It's nice to see what under the hood comes with it. The Duramax is always evolving, we always feel like a kid in a candy shop once a new iteration makes it's way into our shop. This new truck is no different. We are still learning a lot about it as it is still pretty new, but it's exciting to see what this beast is capable.


If you're looking for more info about L5P, be sure to click the button above and fill in your info and one of our knowledgable Diesel Experts will contact you within a few days.