---
Small farmers have a tough time making their passion profitable. Varying market prices, harsh weather conditions and rising cost of goods can become a true strain on the farm.
Since the beginning of agriculture farmers have been finding ways to cut cost and increase production. This concept is what has driven innovation on the farm. However, with as many advances and "life hacks" that have been established, the cost of fuel is ever rising. Even with today's high tech, computer controlled equipment, the cost of fuel can still be staggering.
Some other great articles about tractor fuel consumption:
BEFORE diving into saving fuel, you will want to gather as much detail as you can about how much fuel is currently costing you. This means knowing more than just how much you spend on fuel each year, quarter, or month, but knowing how much fuel each tractor uses for each task. To download a tracker that will help you narrow in on your most costly activities check out the Performance Tracker below.
---
There are things you can do to help save fuel on the farm! Below is a list of a few basic things anyone can do to start seeing savings immediately.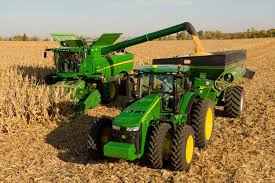 Calibrated Power offers the Power Manager, which is a hand held tuning tool that can electronically add horse power. For situations when you can use more ground speed, the added horse power will mean less time in the field and less fuel per acre.
2: Use the BEST Tractor for the Job
One of the easiest things you can do is match the tractor you are using to the job you are trying to complete. Heavier tractors use more fuel, so if you have the option run the lightest tractor you can to get the job done. Obviously some times you are going to be right on the cusp of power limitations, this is where Tractor Tuning comes into play. If you can run a lighter, smaller tractor that is at its power limit, consider adding power electrocially through the Power Manager.
3: Fuel Minded Operation Strategy
It may take a while to train each operator, but the pay off can be significant. Shut down tractors during idle time! Older tractors were more sensative to being turned on and off, but with today's engineering advances they are better off being turned completely off for extended breaks in use. If you have utalized the Power Manager or another tractor tuner, many farmers will be able to shift up a gear and throttle back to reach their desired ground speed. "Iowa State University Northeast Research and Demonstration Farm found a twenty percent or more fuel savings can be achieved by the 'shift up, throttle back' technique." This is a tested and proven operation strategy that really works.


If you liked the content in this article please subscribe to the blog!
---
---