---
Apache Build Thread, Season 1, Episode 2: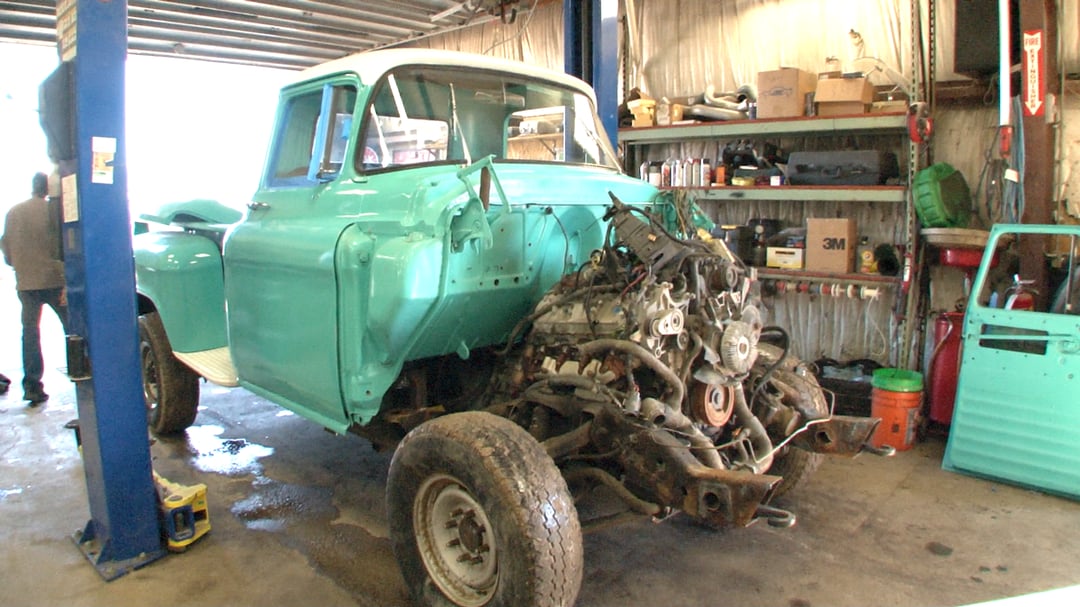 With the cab and bed of this 1958 Chevy Apache truck mounted on the 2003 Silverado HD frame you can start to see this crazy idea come to life.
A lot needed to be done to make this project happen. The video below goes over the first round of modifications required to get our build going. From little things like raising the height of the body mounts 10" to chopping 3' out of the HD frame to fit the Apache, we did it all.
BUILD SOMETHING POWERFUL @ DURAMAXTUNER.COM
Custom Builds
Towing

Street Trucks

Sled Pulling



---
Duramaxtuner.com's president Nick Priegnitz updates the "Apache Build". In this episode you will be following the creation of a new and unique sled puller. The project involves transplanting the body of a 1958 Apache long bed pickup onto the frame of a Chevy 2500. Future episodes will talk about the engine and drivetrain - but today we find out how they bolted the old body onto a new frame.
This is an amazing build that we are always tweaking and changing. To stay up to date on what our latest round of modifications have in store visit the DuramaxTuner.com Facebook Page.



Build Something Powerful @ DuramaxTuner.com:
Now it's time to take that dream project you've been thinking of and make it REAL! Our specialist would be happy to work with you to help define what it is that you need and direct you in how to take the next step!
---