Adapter Plate below. We'll have this on soon to get the driveline angle right and finish up our front engine mount.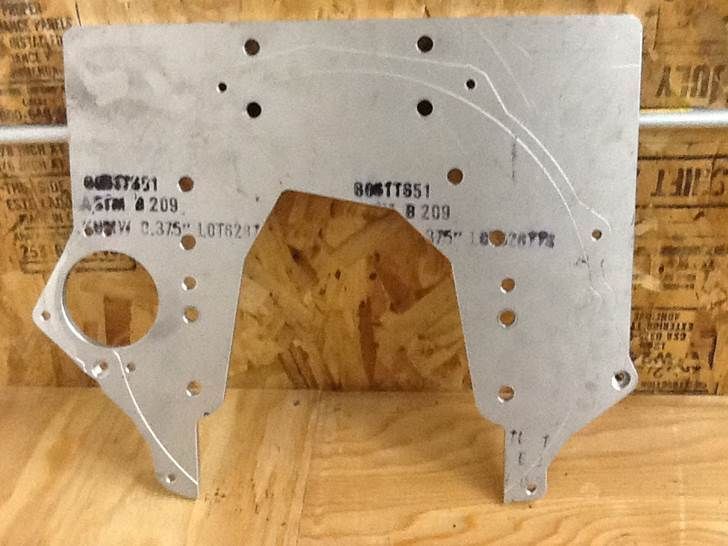 We're made a little progress here and there on this thing. Here are some more pics of a manifold I'm having built for it. I chose this design to aid with spool-up at the higher altitude. The manifold turbocharger will be an S500 with a 91mm compressor and big divided exhaust housing.

The plan is to get it spooled up on one scroll and then open the gate to feed both scrolls. There will be no wastegates in the traditional sense.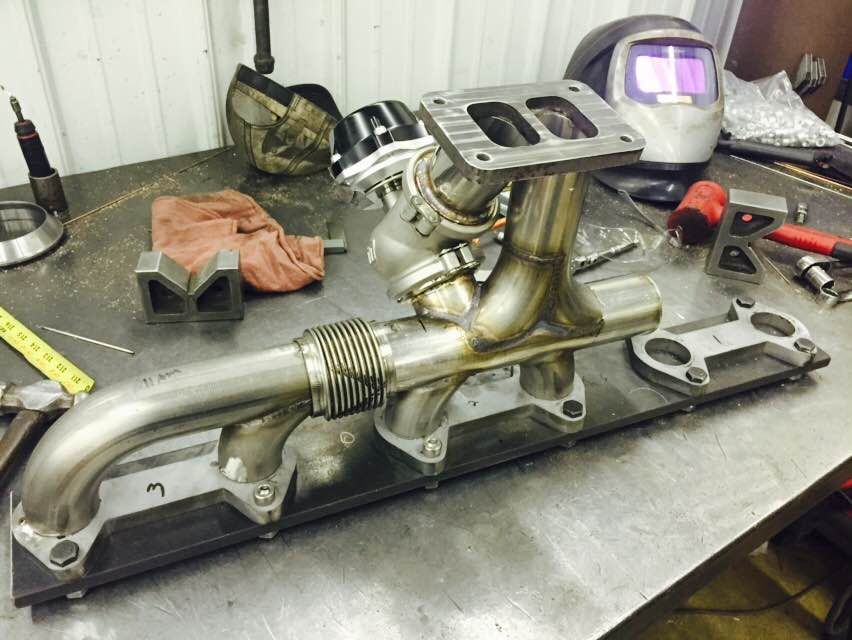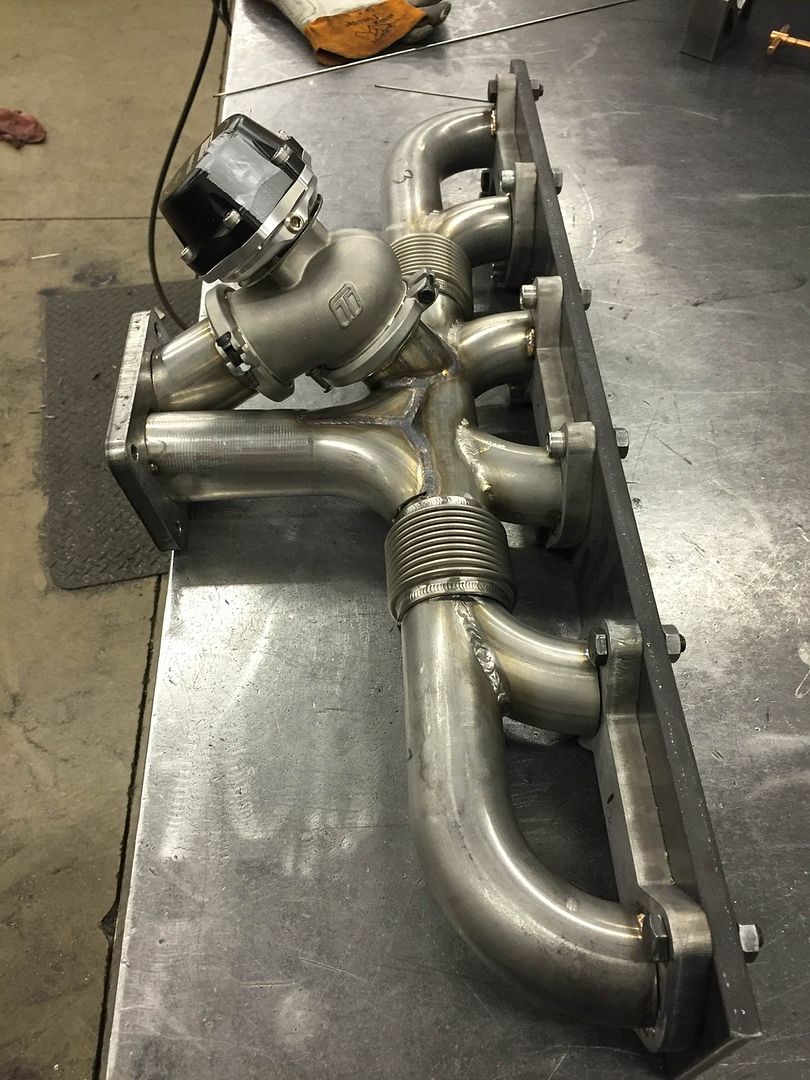 The guys are made their way to mocking up 2 of the three turbos. The second atmospheric will sit next to the first, plumbed out of the open pipe.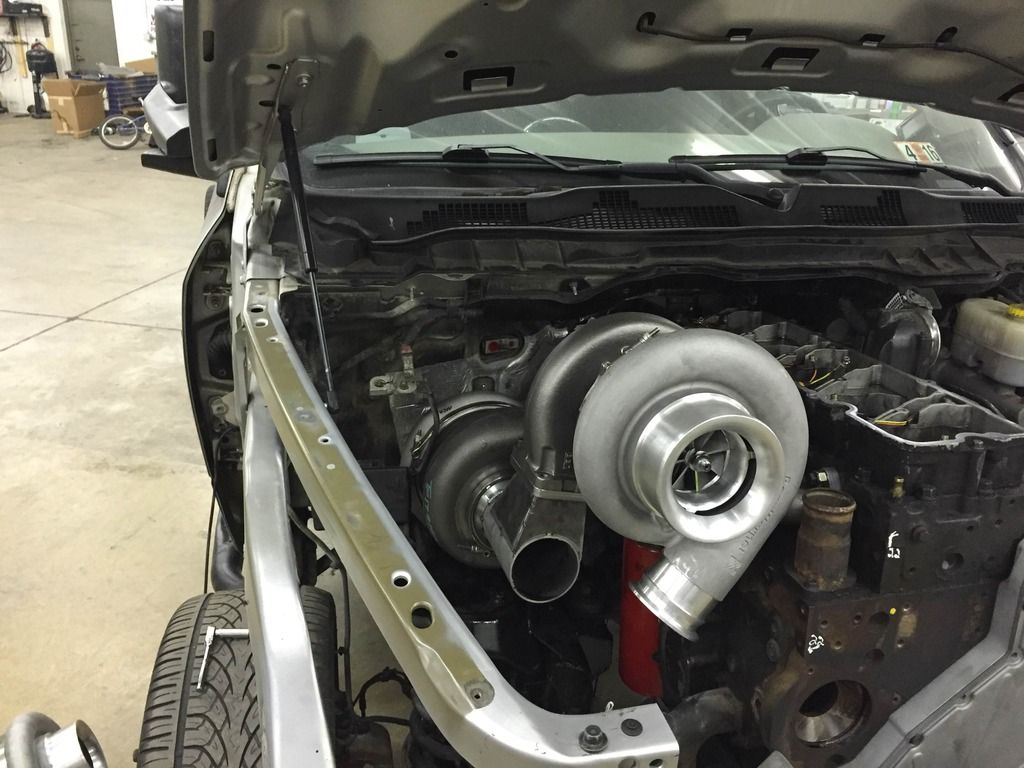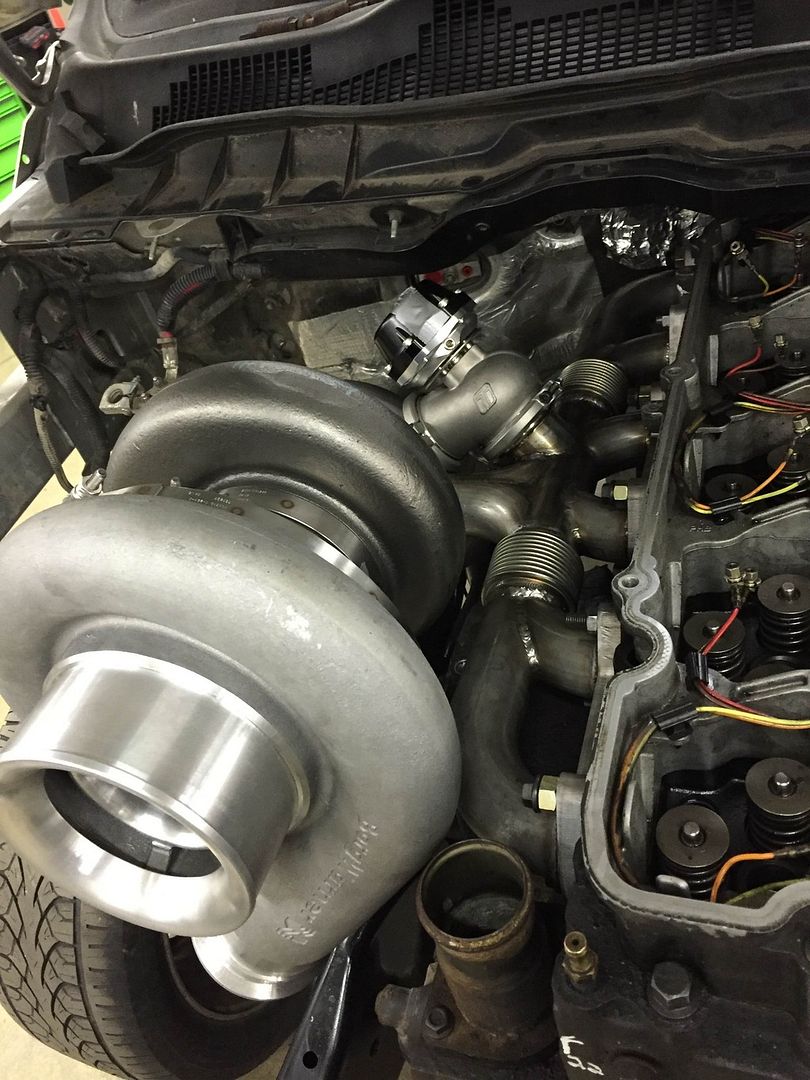 Still chugging away. Triple kit is just about wrapped up. Getting the hitch done and soon should have the motor together.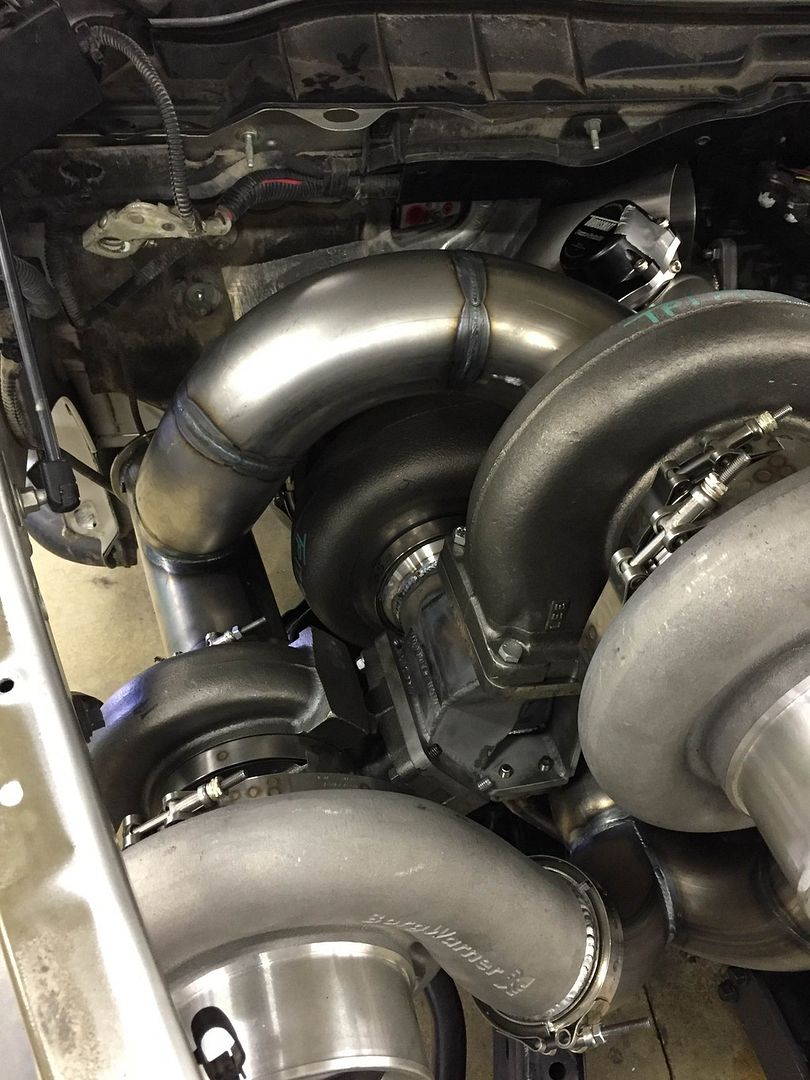 Downpipe Convergence: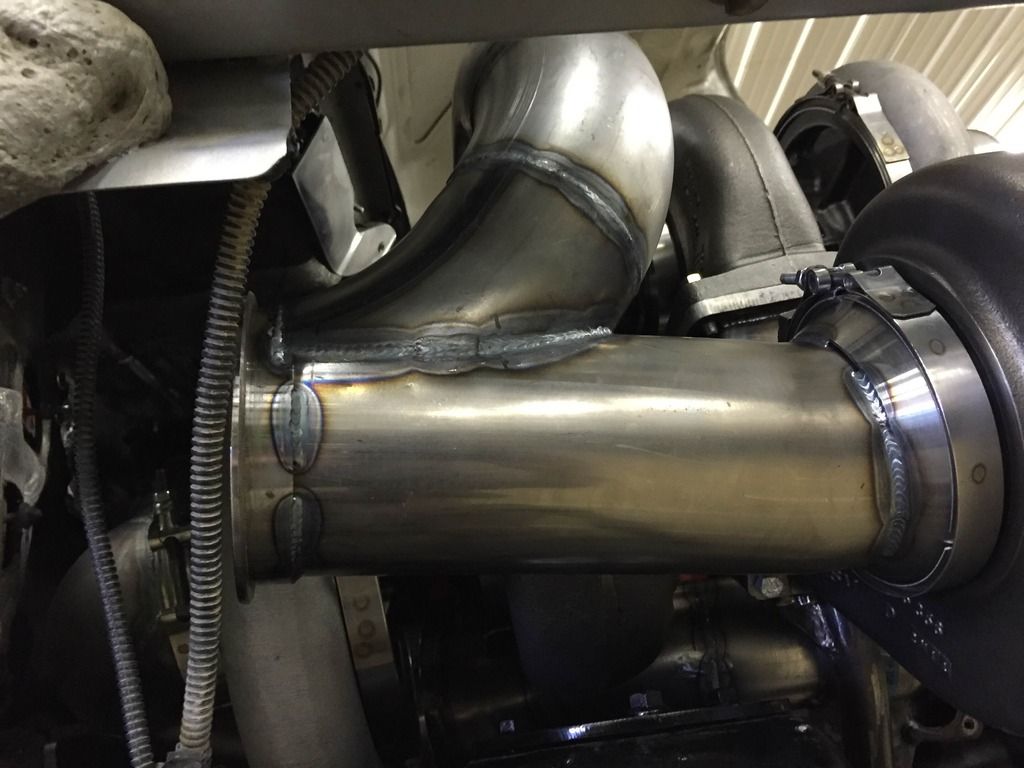 The little Turbo
: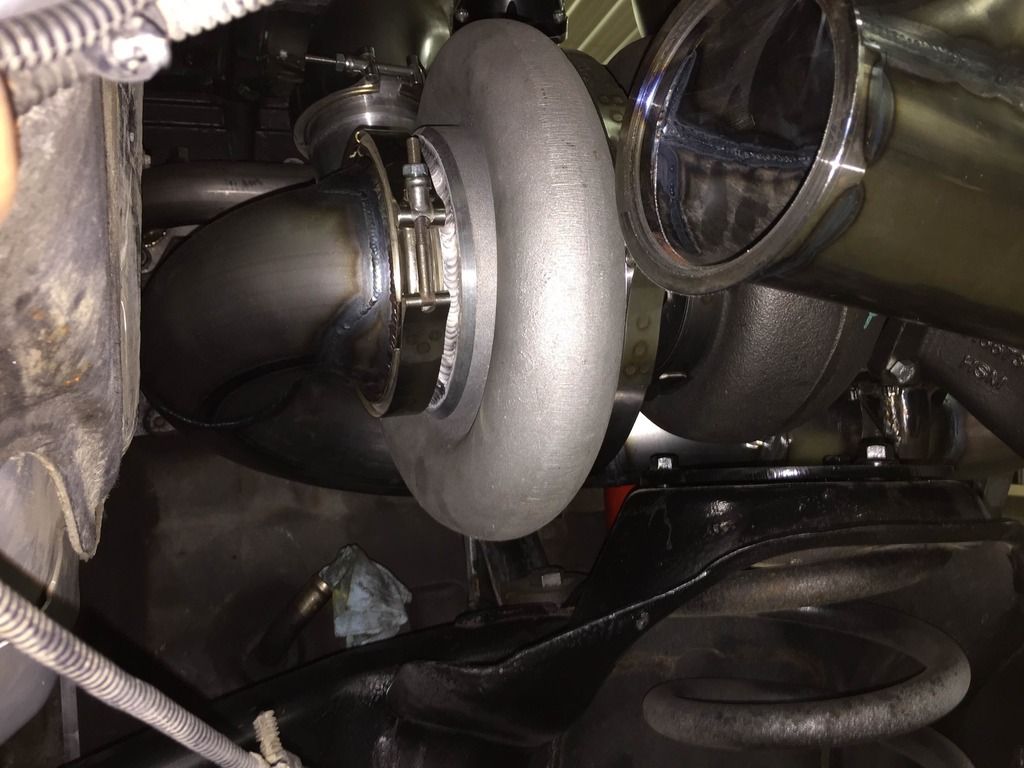 Bracing Shot: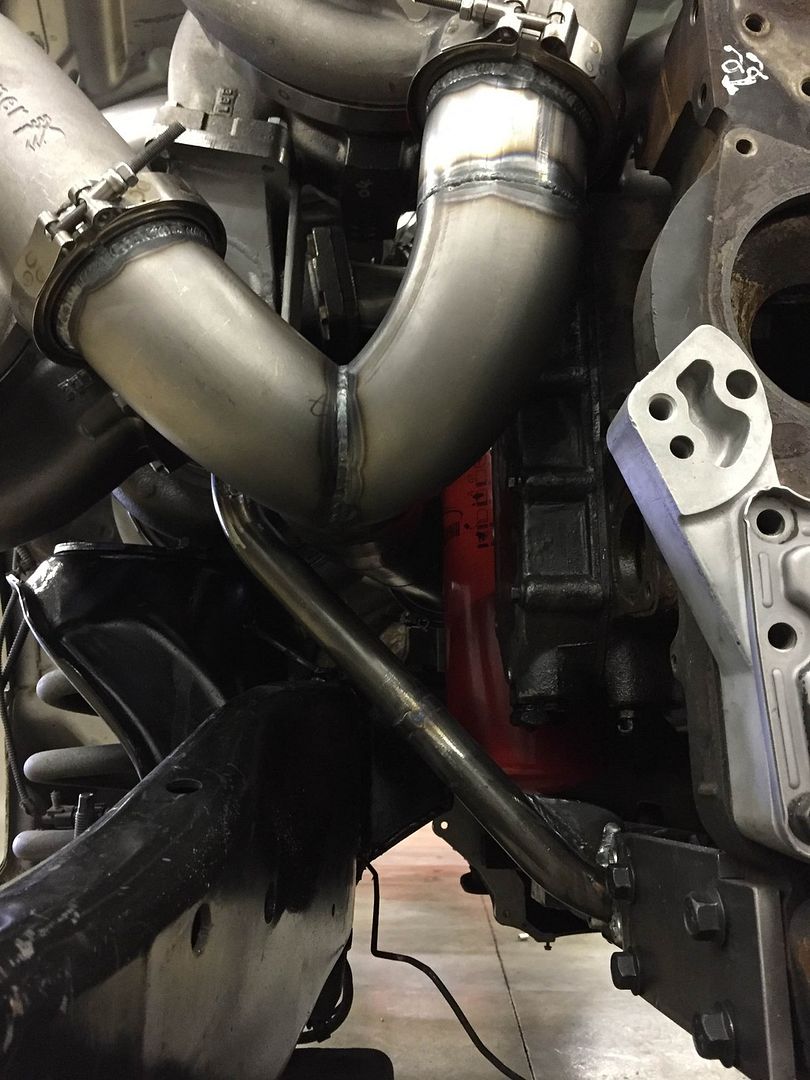 4 Link mounts: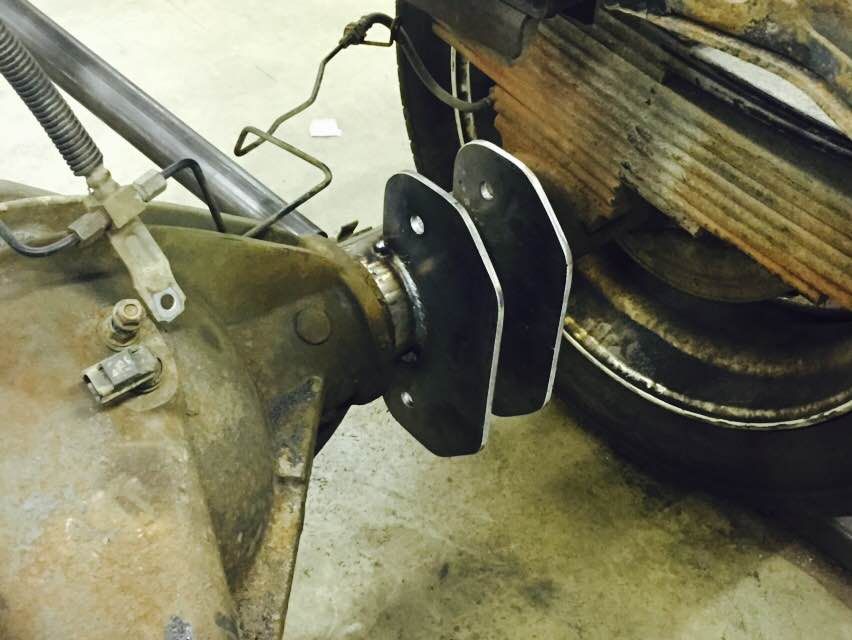 Hitch Coming together: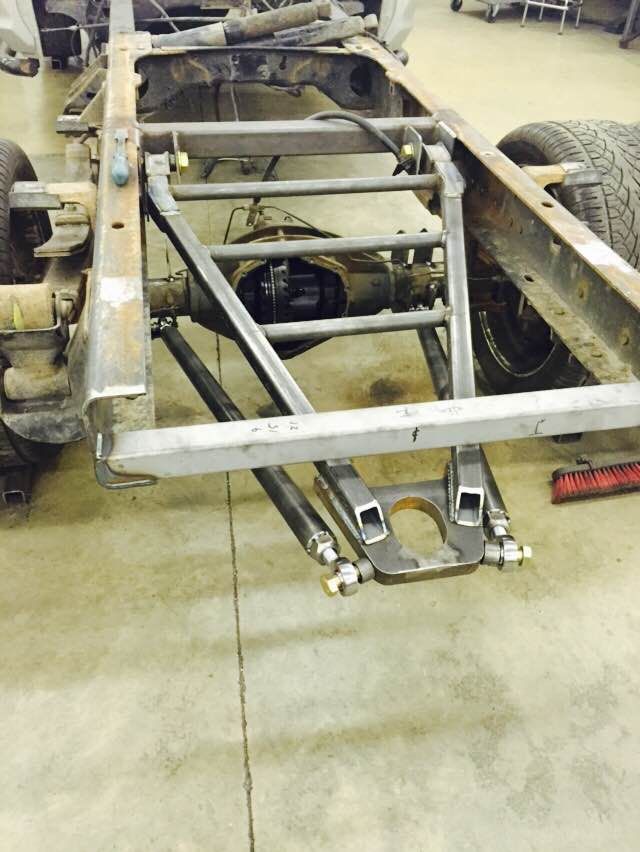 Air shutoffs and wheels for the pumps:




Read the Build Thread at CumminsForum.com
We plan to put the entire build into a FREE E-Book which will be available by the end of June, 2017. If you would like a copy just click the botton below and fill out the corresponding form.