This article will walk you through the procedure required to clear DTCs (Diagnostic Trouble Codes) with your EFILive AutoCal or SPADE programming tool.
Trucks that this procedure is applicable for:
2001 - 2016 GM HD Pickup Trucks
2006 - 2018 RAM HD Pickup Trucks
If you do not have an AutoCal or SPADE and need one, visit our website: https://duramaxtuner.com
Clearing Trouble Codes
Used to clear check engine, or other dashboard lights.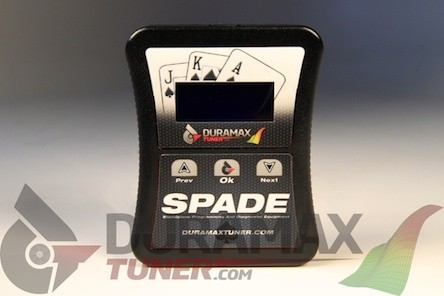 This is a very basic task and can be done by anyone. Items needed: SPADE or Flashscan, and OBD2 cable
Turn your key in the "On" position (Not Running)
Plug your SPADE into your OBD2 port
Scroll down to the Trouble Code option and press OK
Scroll down to Clear DTC's and press OK
Press OK when you are asked if you are sure
Visit our Knowledge Base for more helpful articles and procedures.