---
Scottsdale Duramax
This 1985 Scottsdale pickup truck started life with a 6.2L diesel motor. That's right, the non-turbo, under-powered, over weight regular cab had a dismal 130 horse power from the factory.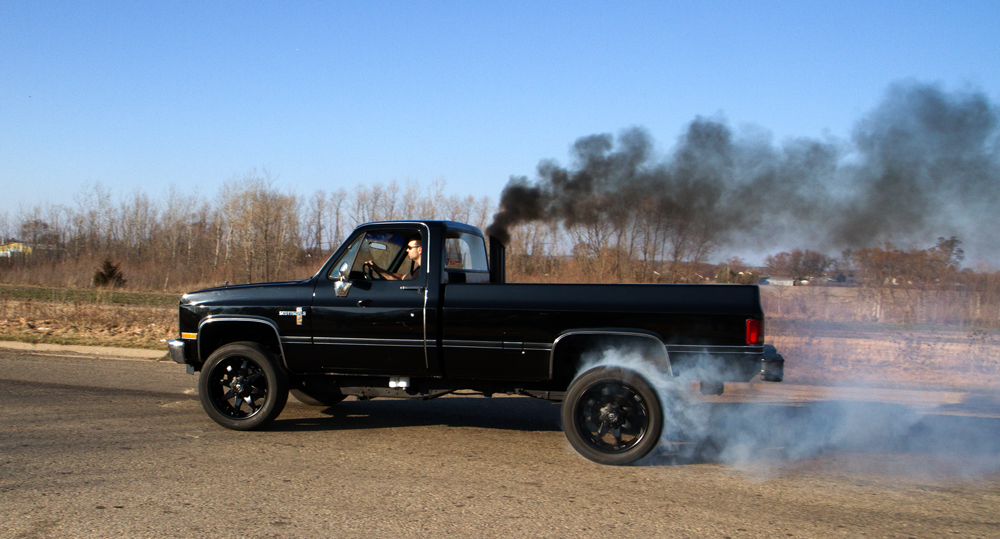 We love the body lines and nostalgia of these trucks. The swap being partially done prior to it coming to us DuramaxTuner.com was an appealing feature to this build. This provided a solid head start on a project truck we intended to use for testing.
---
How it came to us:
- BODY SWAP DONE-ish
The 1985 Scottsdale body is clean. I mean eat off of it clean. It already being mounted on the 2003 Silverado HD chassis was certainly an appealing feature when we first considered this truck.
We had the body shop (Precision Body Works II) take a closer look at it. These are the same guys that did the amazing job with ApacheMax. To say we trust them is an understatement. Only a few body mount adjustments were required. The previous owner that started the project had done a nice job.
- RUNNING AND DRIVING (kind of)
To be clear, this meant you could crank the key and the engine would fire up. Then shift it into gear and it would move. That was the extent of it. We had to replace intercooler piping, fit an intake on it, fit a usable steering column, figure out how to get the push button transfer case working and a whole mess of other work.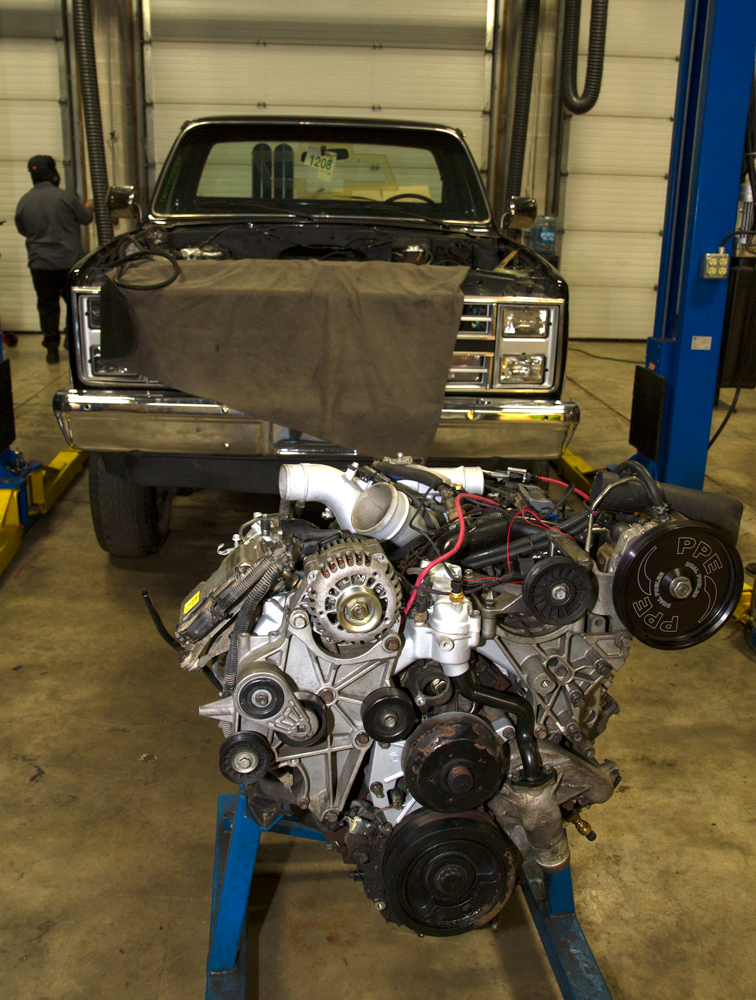 - WHO NEEDS A BODY CONTROL MODULE?
The only wiring in this truck was to run the engine. All the wires were torn from body. Leaving us with no way to run the transfer case, cluster, lights, or any other essential electronics. Originally, the truck was being put together to sled pull. We wanted a "TRUCK". This left our shop manager Phil a big job.
- DASH MOD
If you are planning a swap like this, DO NOT cut the stock dash out and try to install the dash from your donor truck. It caused us countless hours of additional work to replace the factory dash and upgrade the cluster. A perfect example of why it is so important to have a plan for the entire project before you get started. If this had stayed a sled pull truck from start to finish the dash mod made some sense. With a truck this clean though, we are confident we made the right decision when we swapped it back.
- SOME INTERIOR IS BETTER THAN NO INTERIOR
Some interior is exactly what we got. You might think it is cool to install the seats from the 2003 Silverado donor but in reality it ruins the look completely. We also received the interior mostly disassembled. So after having to re-install the factory dash, upgrade the cluster, fix all the wiring, and complete the engineering work required, the interior assembly was next. While we got lucky and found a donor with the interior in good condition, the job was still very time consuming.
- IF YOUR TRANSMISSION ARE DESCRIBED AS "GOOD CORE" QUALITY . . . .
Finding a running 2003 - 2004 5 speed Allison transmission is not hard. There are plenty for sale. As with any used parts for sale there are some good, which you pay more for and some that are "Good Core". This means they might work enough to barely operate. That's exactly how to describe the transmission that came with the Scottsdale. Other words would be; "Smoked", "Aged", "Beat Up", or maybe just "Junk"!
No problem for us though. We had a DT750 on the shelf, ready to install.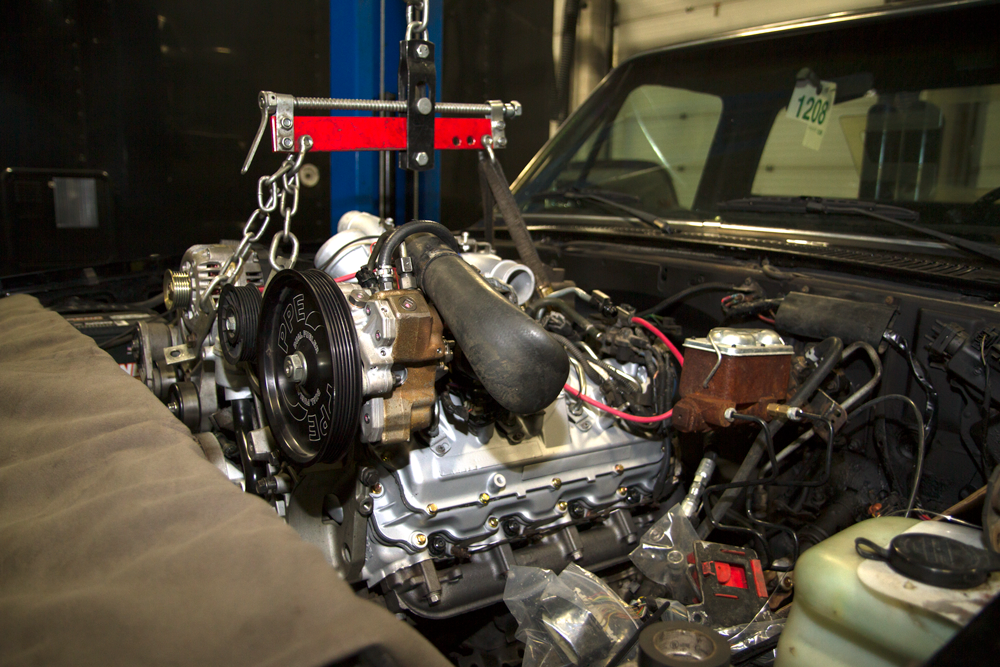 What we did:
- STOCK SHORT BLOCK
You heard it here first! We left the stock rotating assembly in this truck. Our goal was to build a "realistic street truck".
- HEADS
A local shop did the basic port, polish and valve spring job for the top end work.
- HIGH FLOW DRIVER-SIDE MANIFOLD
This is a fairly common modification. The stock manifold on the driver side is restrictive and opening it up can help lower EGT's and increase overall airflow.
- DOWNPIPE
When you pull the turbo out of a Duramax, install a downpipe when you put the turbo back in. It saves time, headaches and knuckles.
- INJECTORS
100% over Exergy Injectors are capable of 900+ HP. We knew that the current build would never require that. We also knew that if we are testing turbo's with this truck we had to be heavy on fuel. That way we can find the absolute peak power of the turbos we are testing.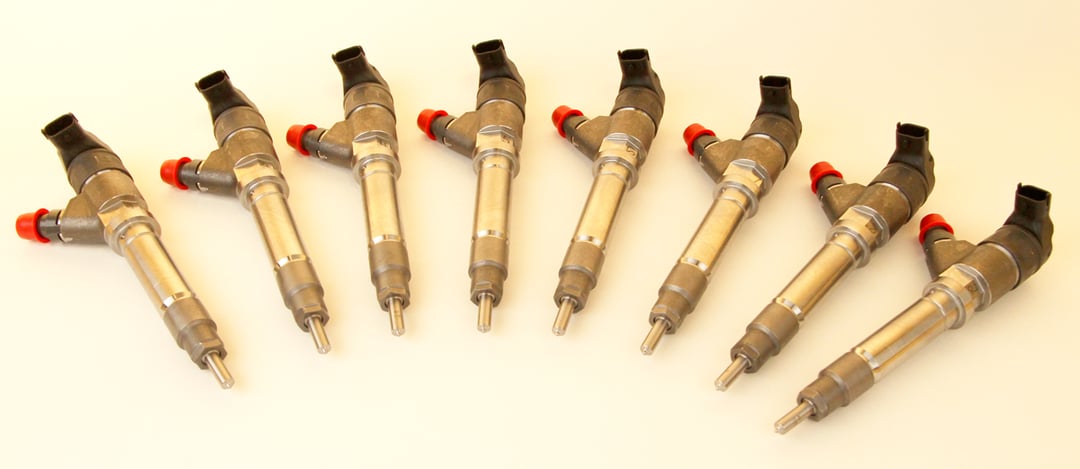 - DUAL CP3's
Dual stock Cp3's can support 1,000+ HP build. Again, we just needed to make sure there was no way for us to come up short of fuel.
- TRANSMISSION
The DT750 is our in-house transmission build. Designed to withstand abuse from up to 750 HP trucks. They feature upgraded clutches and steels, shift kit, triple disc billet converter, all new solenoids, electronics, bearings, seals and pretty much everything else internally.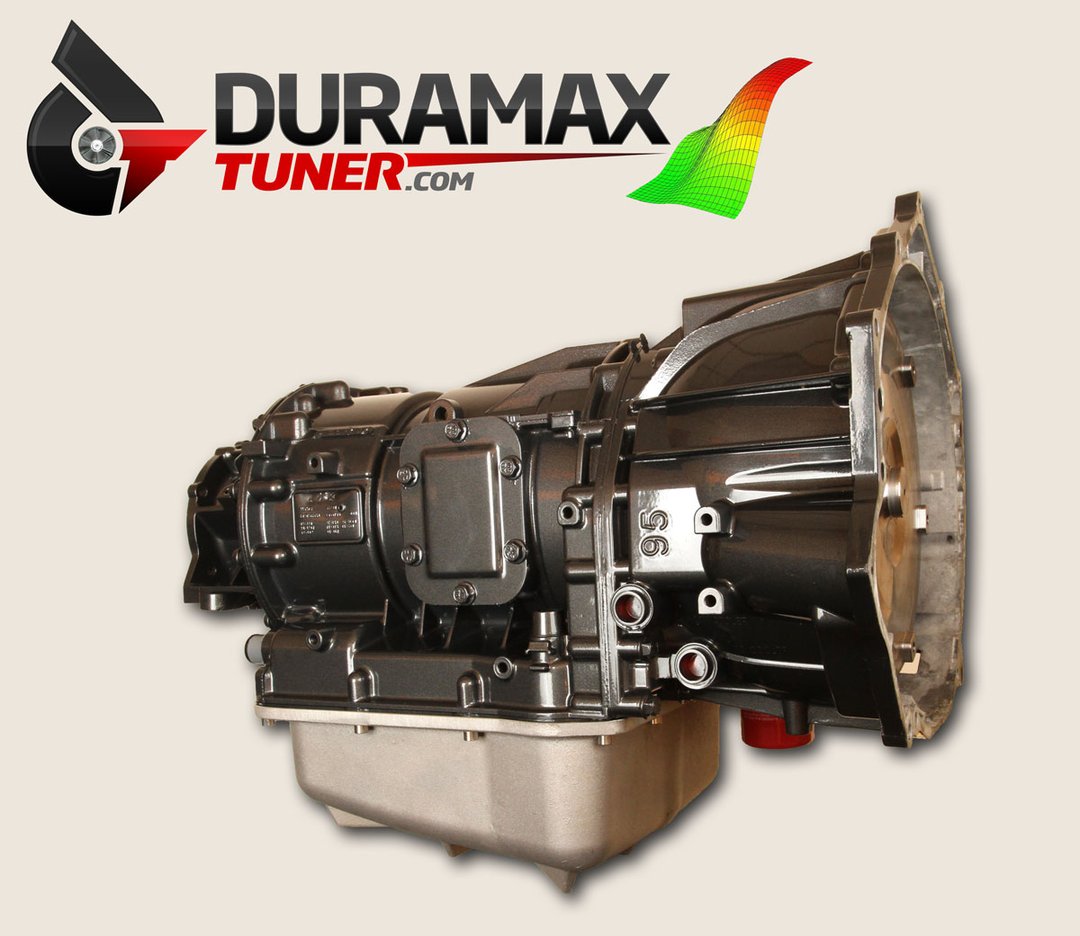 - TURBO
Testing is underway on this turbo. We will be featuring it in a future article in great detail.
Do you have questions for us after reading about this truck? Let one of our knowledgeable staff members answer your question!
---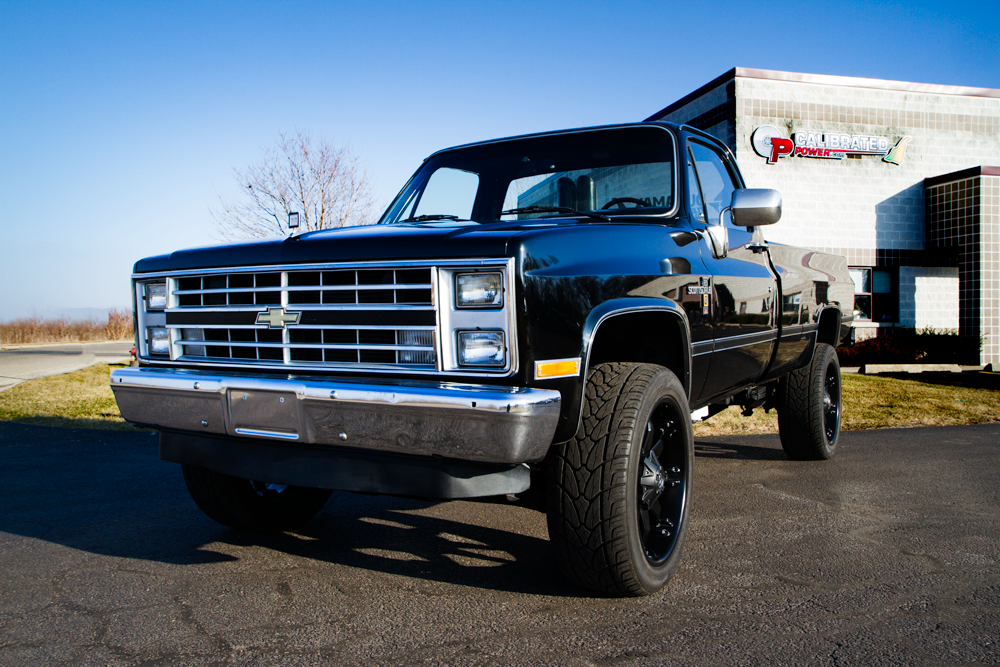 ---