1000HP Daily driven Single turbo 5.9 Cummins
Generally the terms "budget" and "1000RWHP" are opposing descriptions. This build ties the two together while utilizing the highest quality parts in the industry. The owner, Mitch, who has owned this truck for some time has always envisioned a 4 digit street truck.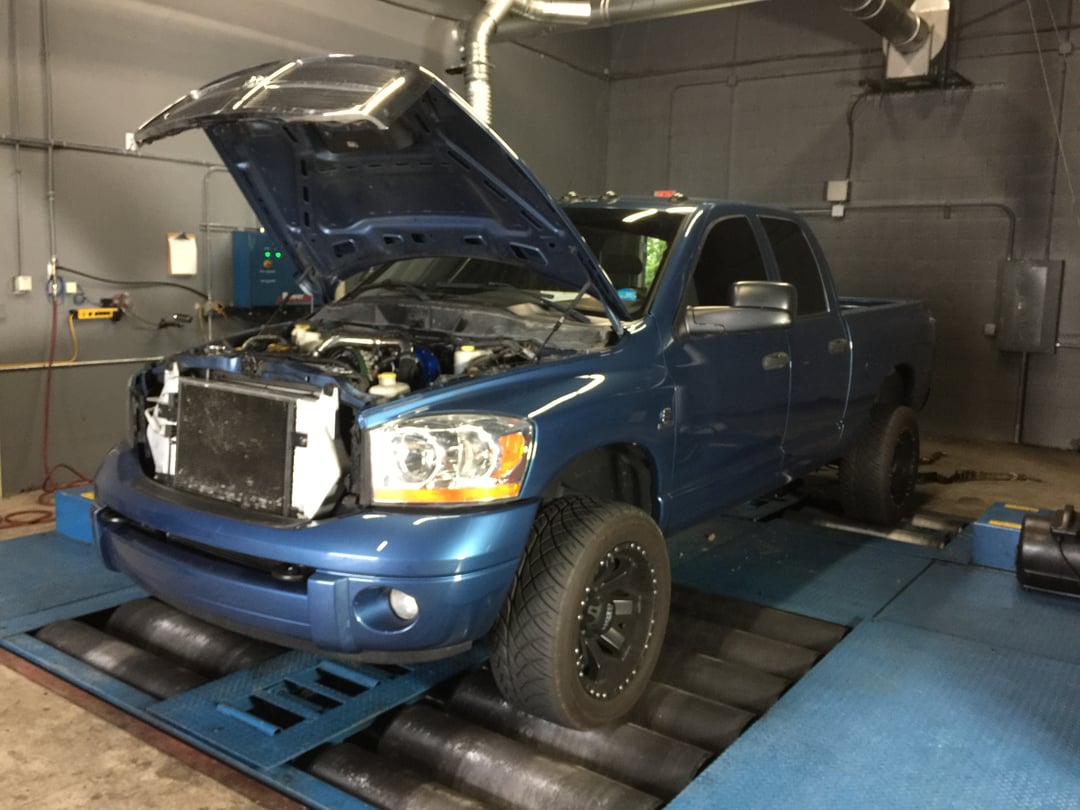 If you have been around the Cummins performance community for any length of time you understand how amazing it is to make over 1,000HP on a single turbo setup that is still streetable. Of course many people have made the power, but with a single turbo the big problem is spool-up and smoke output. With Mitch's truck we dialed in a parts package and our custom tuning so he could have the best of everything with his truck.
Here is what goes into a 1,000HP Single Turbo Cummins Build
First glimpse under the hood of this truck shows to be fairly simple. However this "simple" engine bay makes 1024HP and just north of 1800ft lbs of torque.
The foundation of this set up starts with a 177000mi stock bottom end 5.9 Cummins engine. The head of this engine is secured with ARP 425 head studs, 103 lb valve springs, and Empire stage 2 push rods. As for the air side goes a WCFab 2nd gen manifold kit with a Borgwarner S476SXE turbocharger to provide plenty of air into the motor. For fueling a PPE Dual CP3 kit w stock pumps push fuel to a set of Exergy Performance's 150% injectors.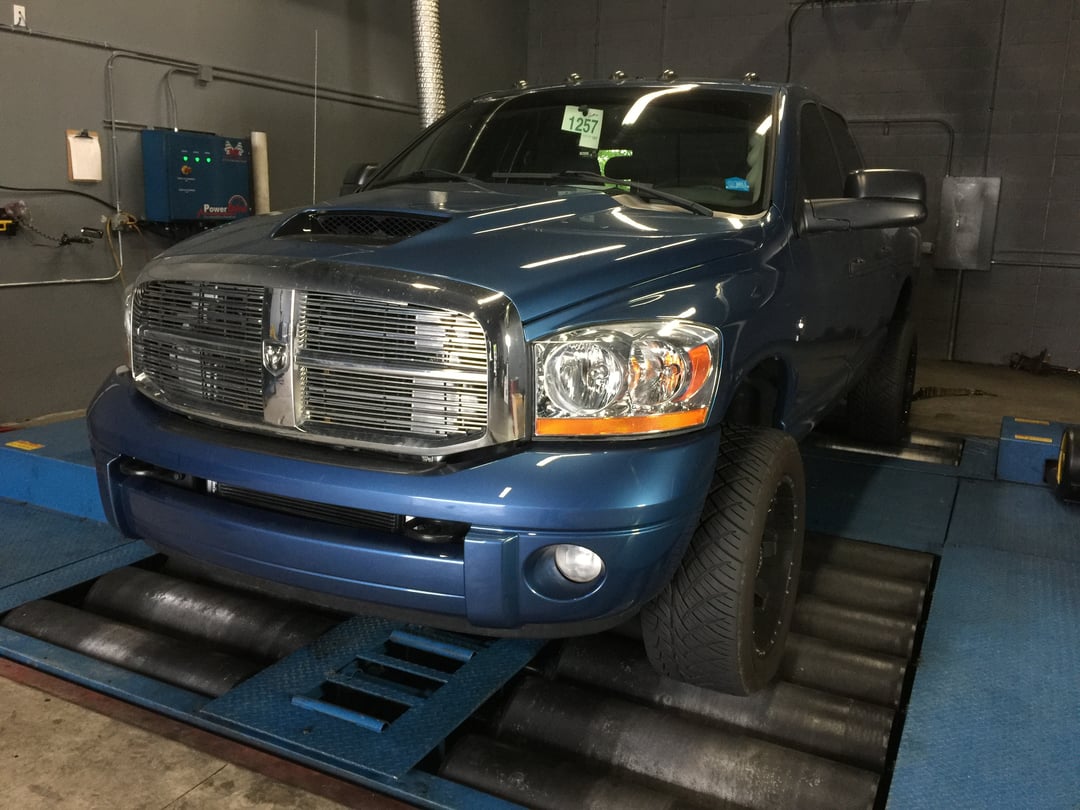 Harnessing the power to the ground is a Fire punk Stg3 48RE. Stock transfer case, axles, and differentials transfer the power to the tire. Polishing off this package is EFI Live from Calibrated Power Solutions utilizing the 4wd Mustang dyno.
Now, we are not saying we are reinventing the wheel here is any way in the Cummins aftermarket. However as time goes on the ability to dial in these not so sought after set ups are becoming much more achievable. This is a truck that can be used on the street with great street manners, while offering the potential to run 10's at the drag strip on the weekends while not breaking the bank.
Lets talk about getting your truck to the next level! Get a Free Estimate for your build: