The ten-speed Allison 1000 is substantially better than previous Allison models we have seen come in Duramax trucks. Known for its superior towing performance, excellent fuel economy, and outstanding reliability. It utilizes some of the best technology GM has ever produced. Its reputation for excellence was earned largely because of the advanced electronic control systems provided by the TCM (Transmission Control Module).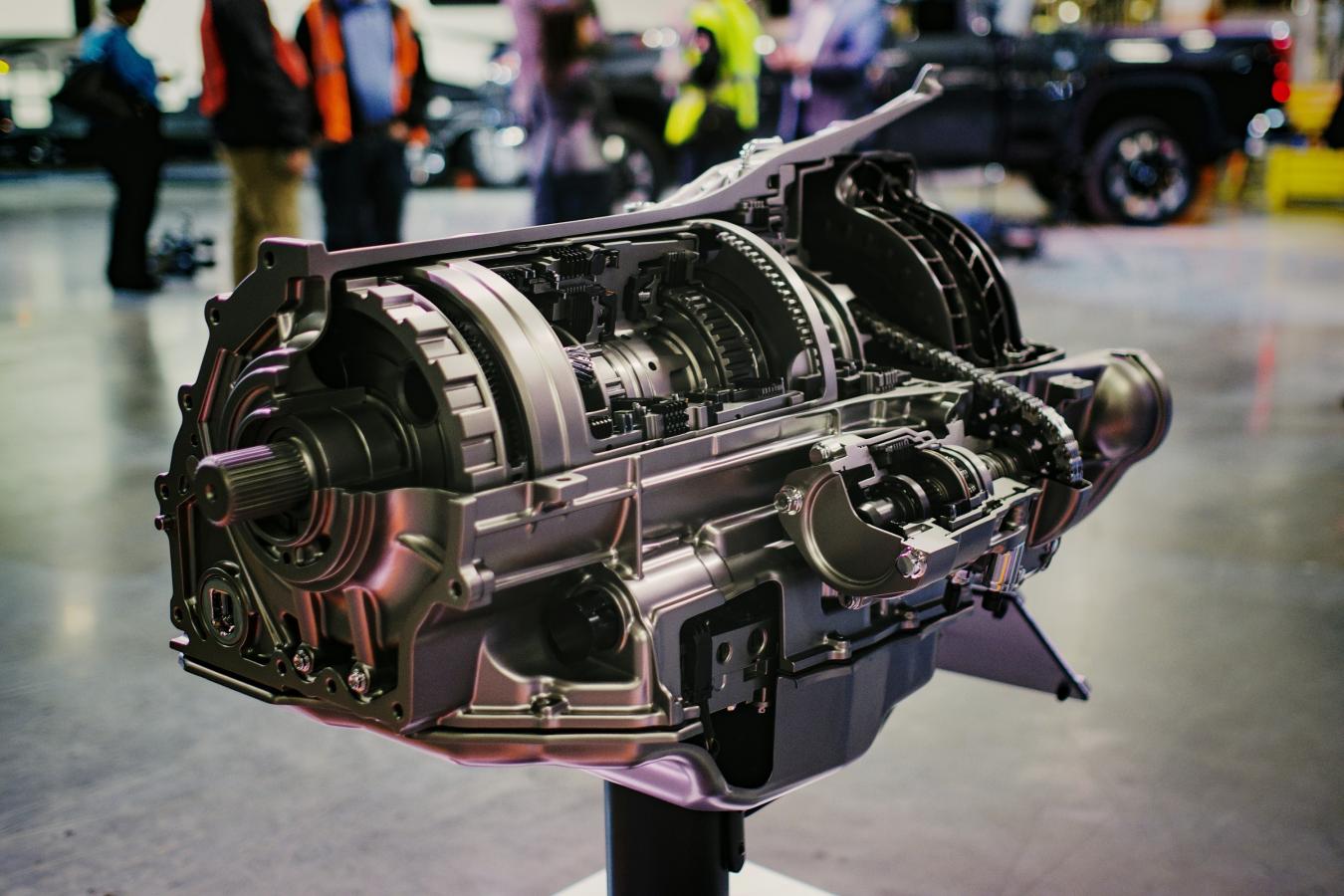 While this transmission is in many ways an improved version of the 6-speed Allison it has also has its down sides. Among enthusiasts it has earned a less favored reputation largely because of its constant shifting through gears and weak clutch holding strength. Allison designed the ten-speed line pressure schedule to be on the edge of slip during most operating circumstances. It's designed this way to prevent jerking when there is a surge in power or going over harsh bumps. However when you start to add more power this can easily cause the clutches to be prone to slipping and degrading as abuse and miles stack up.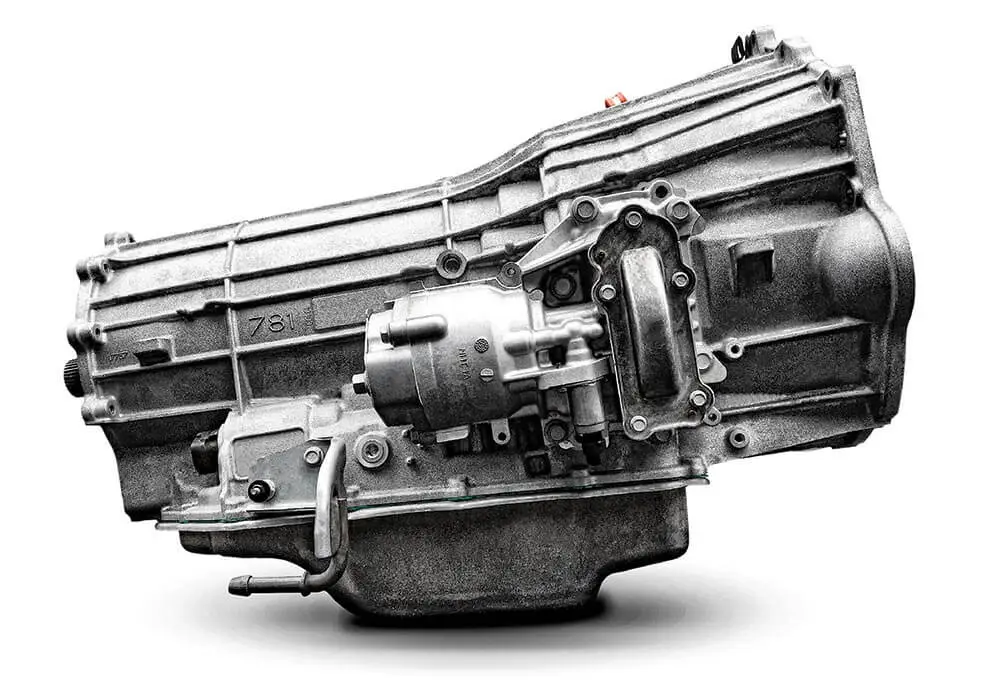 Now with multiple custom tuning options available many of the 10-Speed complaints can be addressed without sacrificing reliability. Electronically controlled line pressure means tuning can increase clutch pack holding capacity. This is a big deal for those that tow heavy or like to put the pedal down. No one wants to risk burning up their clutches just to have some fun or tow a heavy load. With custom trans tuning you won't need too worry about slipping or burning up clutches. 10- Speed transmission tuning also works with shift kits for the 10-Speed Allison such as RatioTek's shift kit which increases line pressure mechanically. With both installed you will have even more line pressure than you would with just the electronic line pressure increase from transmission tuning. Meaning your clutches will have even greater holding strength.

Adjusting shift points also allows for transmission tuning to take full advantage of the wider torque curve provided by ECM tuning. This helps the transmission get more of the engine's power to the wheels and makes the truck feel more powerful simply by adjusting the shift timing. This can also help eliminate the feeling of short shifting since each gear is stretched and has higher RPMs to reach before the next shift is made.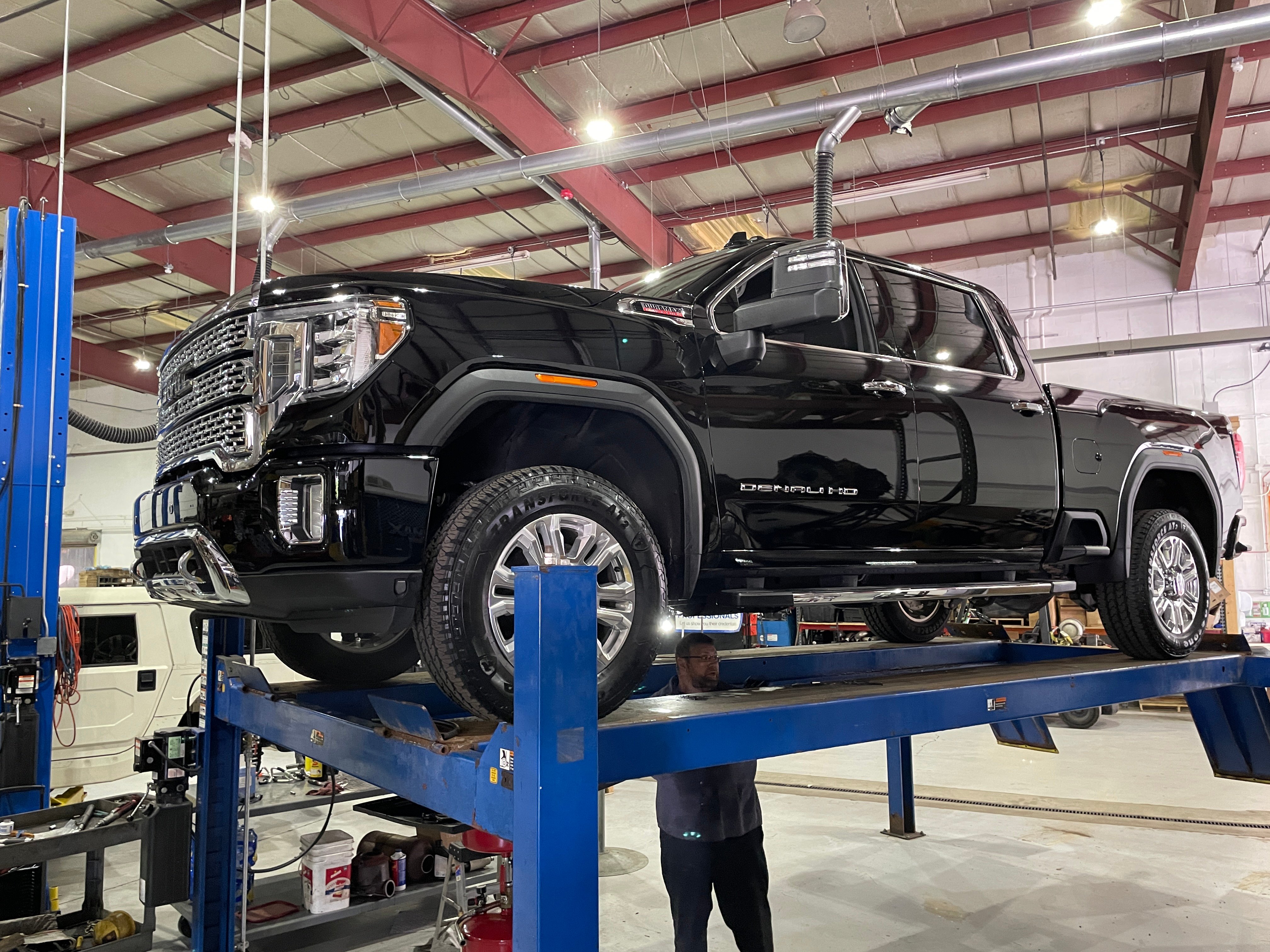 One of the biggest problems enthusiast face with the ten speed is the power lost between gears. This isn't a huge problem on the 6 speed because it only has 6 chances to de-fuel before reaching its final gear. However with the 10-speed this problem is amplified due to having 4 more gears to shift through before reaching its final gearing. A common way this problem is felt with is by turning off the de-fuel between gear changes. This constantly keeps power and torque going to the transmission even while the gears are changing. However, as you can imagine this is not great for the longevity of your transmission.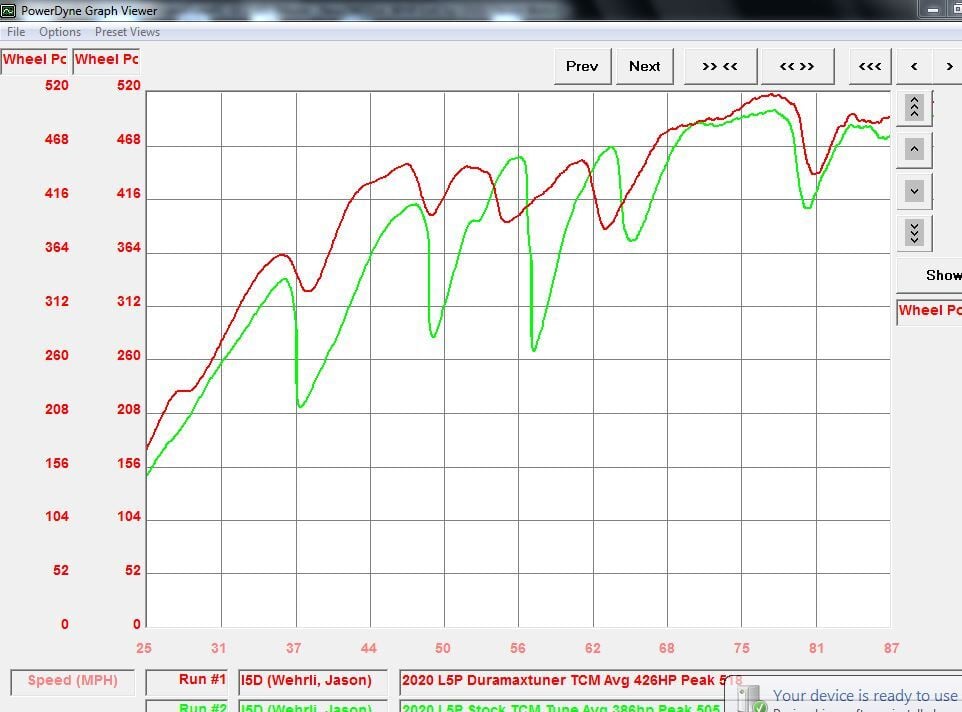 The way we chose to deal with this issue was by decreasing the de-fuel time as much as we could wile still giving the transmission enough time to grab the next gear before fuel comes back on. This provides much quicker and smoother shifting plus more power being sent to the wheels for longer over the range of gears. When shifting from first to second gear with stock tuning we saw the RWHP drop to 215RWHP in between shifts. With transmission tuning installed that same first to second shift only dropped down to 330RWHP on the dyno. That's a considerable increase in power making it to the wheels just by changing the de fuel time in between shifts. Not to mention it helps eliminate the large drops in power that you can physically feel between shifts. With Tranmission tuning installed shifts feel much smoother and almost non-existent at times. The most impressive improvement we saw however was over the course of the entire run. With stock transmission tuning installed we saw an average of 310RWHP across our 20mph-80mph dyno run. When we installed transmission tuning and repeated the same test we saw an average of 430RWHP across the entire run. That's a massive increase in average power making it to the rear wheels.
An improved torque converter lockup strategy also helps the transmissions the ability to put more power and torque down to the wheels. All of this combines to provide a much better shifting feel while driving as well as having the feeling of more power when you're on the pedal. With custom transmission tuning your truck will finally drive the way it should have from the factory and have the durability to handle up to 600hp. Transmission tuning is especially important for you if you run larger tires then stock or already have ECM tuning installed.


Visit our website for more information on 10-Speed Allison Transmission Tuning
Check out our other L5P related articles:

What is HFV and why does your L5P need it?
Blow The Tires Off Your L5P With These 4 Upgrades
Everything You Need To Know About Your L5P