640 Cubic Inch Big Block Cummins in a regular cab 2011 Cab and Chassis Ram
These are some shots of the modified gear case. You can see the cuts and get a better idea of how the clearance for the
steering
box needs to go.
Before:
After: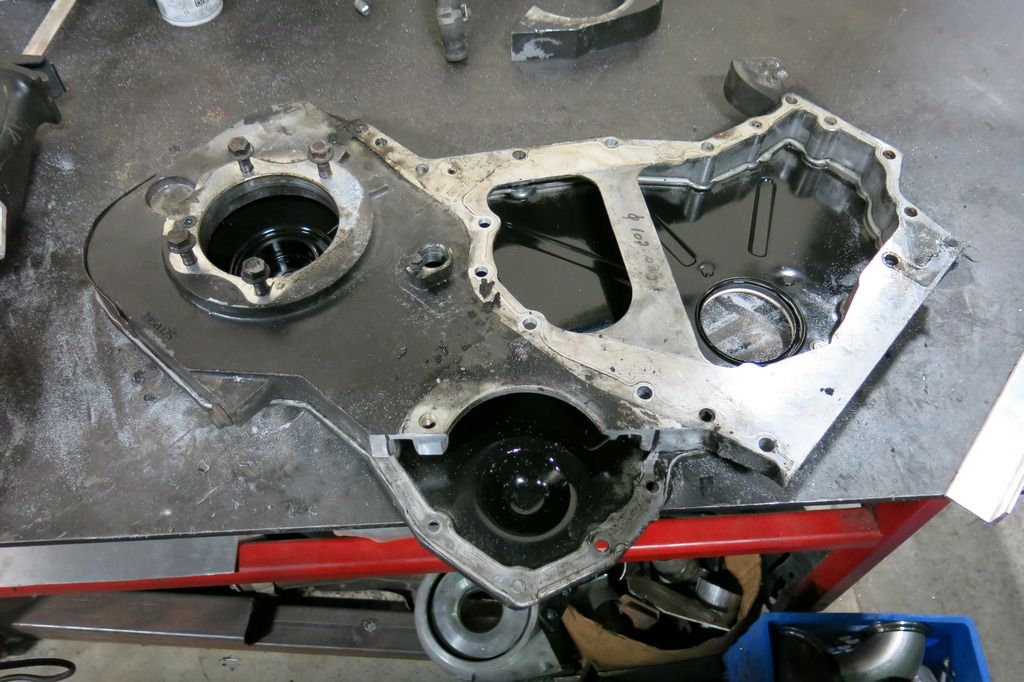 In the truck: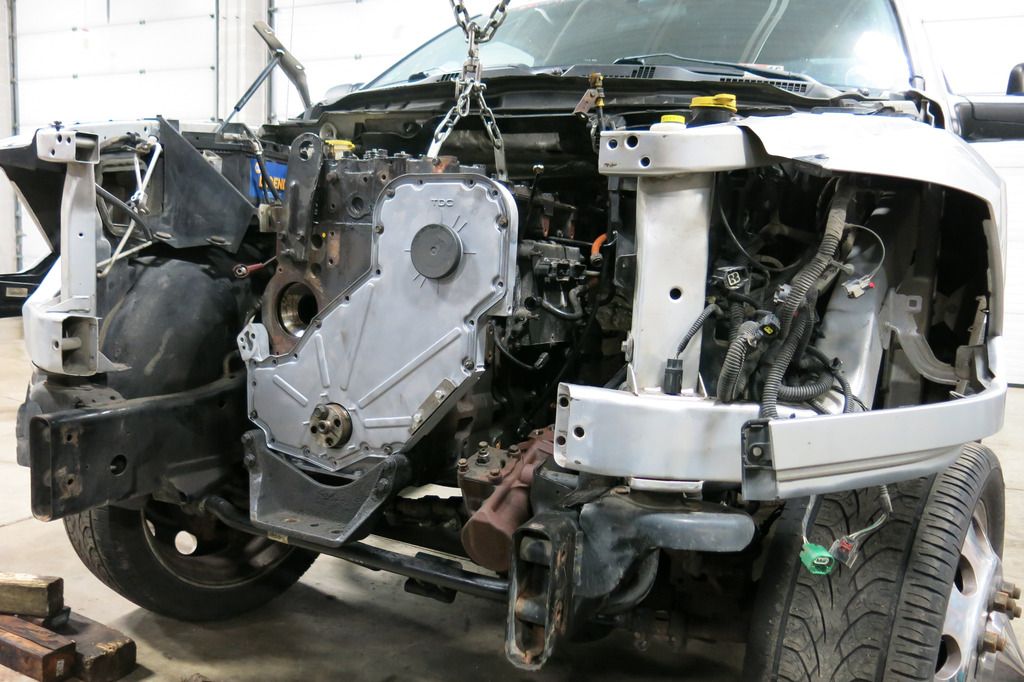 After that, we've started on a method to partially re-use the 2011 Ram
engine
mounts. Initially we wanted to use the fore-Aft mount style the 8.9L uses in it's native habitat, but quickly realized that any rear mount design (off the bell housing adapter) would take up a lot of down-pipe real estate. at this point we're planning to use the front cross member mount out of the Freightliner as well as the mid mount from the Ram. You can see the
engine
side of the front cross member mount in the previous set of pictures. It's the 'chin' on the front of the
engine
. Below are the start to a set of engine-side mounts that we're fabricating to match up factory mid mount on the
chassis
. We plan to remove the 'cradle' then weld a 3/8th steel pad upon which a bushing and large bolt will secure the engine. This will give us the ability to adjust height if we need to.
Welding: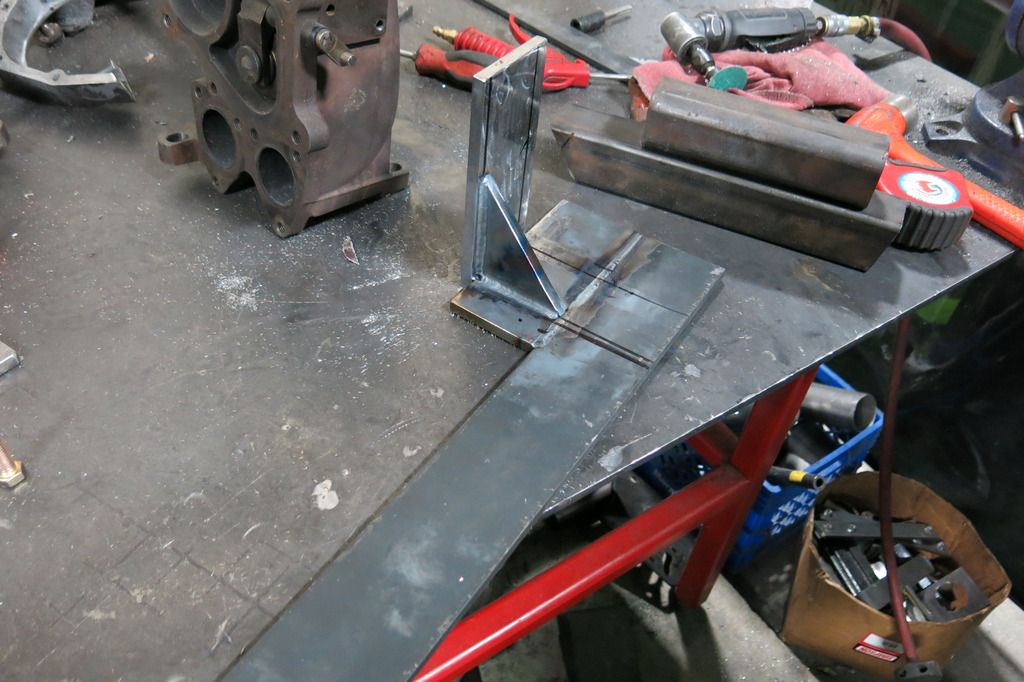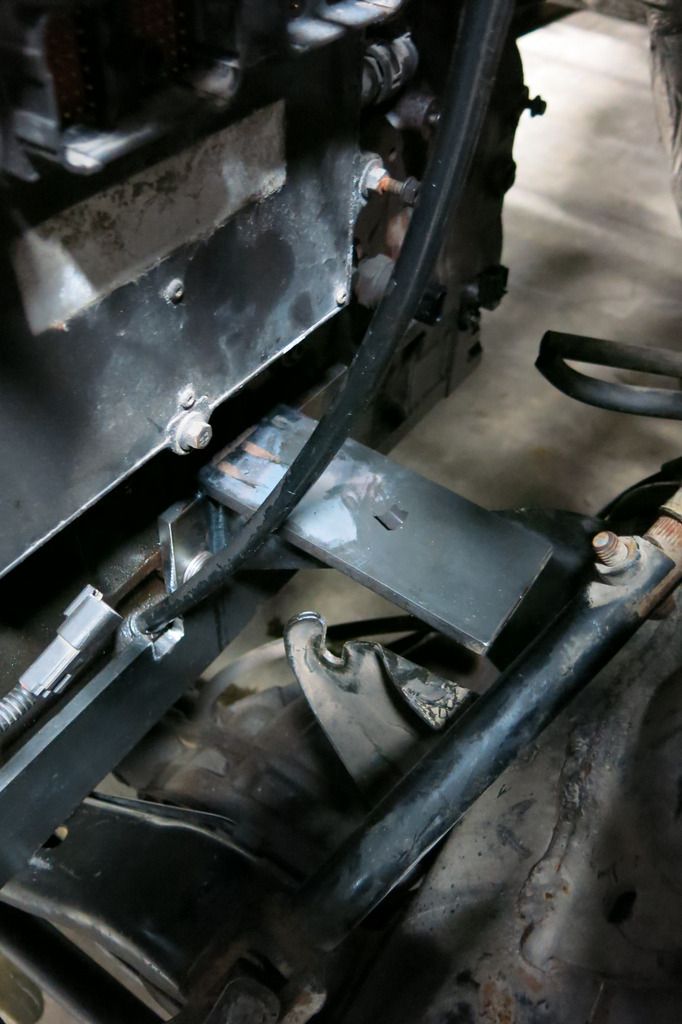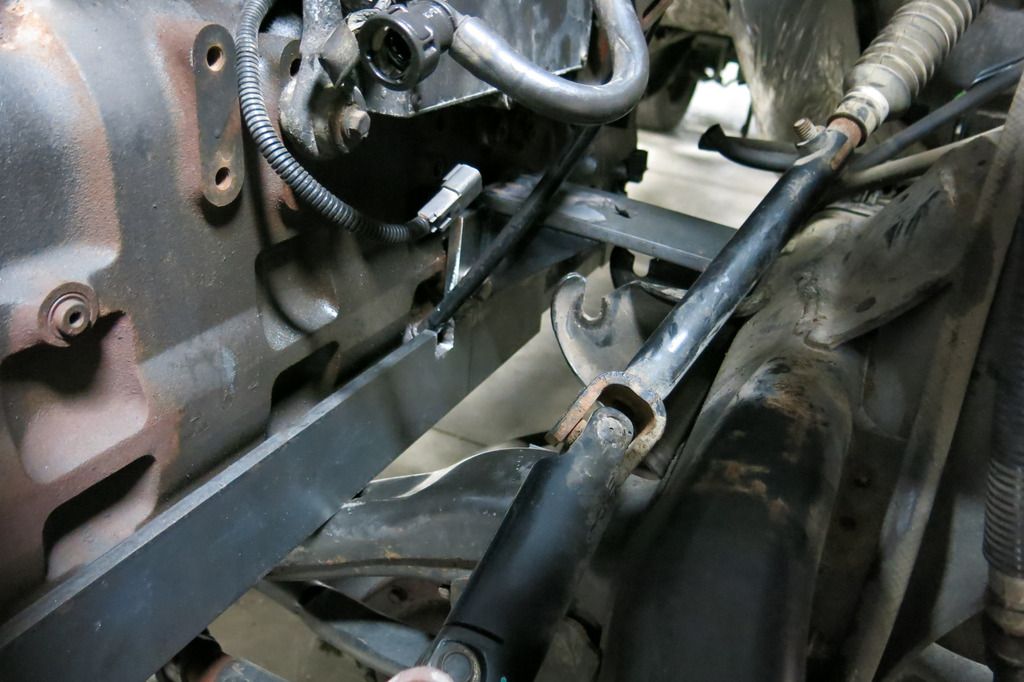 The 3/8ths steel plate running along the bottom of the block will be fastened using holes that run the length of the bottom of the block. There will be more fasteners than you currently see. This lower plate will have a sister on the passenger side that will allow us to mount
turbo
pedestals and anything else that pops up. We wanted to have extra meat to drill and tap because the block is so short on mounting bosses/pads.