---
Ford 6.7L Emissions Equipped Tuning:
The 2011 through 2016 Powerstroke is one of the best diesel trucks Ford has ever made. However, the opportunity to make it even better is just instinctual for American diesel truck owners.
The most impactful improvement a Ford 6.7L owner can choose is aftermarket tuning. As we talk with owners considering 6.7L Powerstroke Tuning there are several questions that just about every truck owner will ask. This article will provide the most common questions we are asked at Calibrated Power along with corresponding medium-winded answers.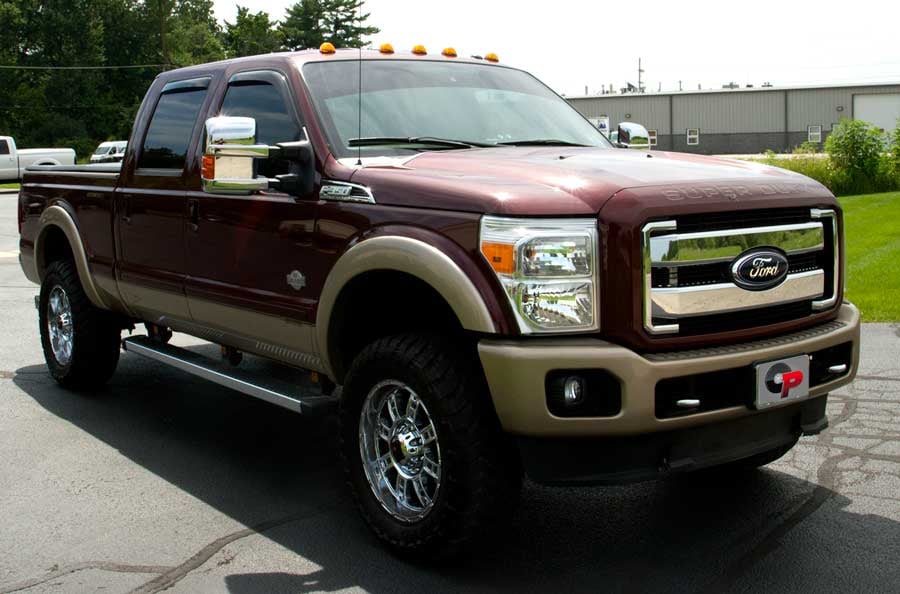 Other Article About 2011+ Powerstroke Performance
---
Here are the top 5 questions in no particular order
1. What kind of MPG can I get?
First, it's important to establish that there's a lot of variability in mileage: Driver habits, average road speed, idle time, ambient temperature, to name a few. Below assumes you normalize for these variables. With that said, a single wheel truck can generally manage 16-18 MPG mixed on stock tires with a reasonable driver during mixed use (unloaded). Tuning can improve these numbers by providing a wider torque curve. With a wider torque curve the engine is able to accelerate and maintain speed by producing more HP than stock at lower RPM. Generally speaking, when the engine can operate in a lower rev range, it can save on parasitic power loss and save you fuel. Of course, we can only comment on our Custom Ford Tuning. The Edge CTS Pro provides our custom tuning calibrations which widen the torque curve just as mentioned above while maintaining air/fuel ratios that are not detrimental to the emissions controls. Calibrated Power does this by analyzing our exhaust during testing on a load cell dyno at all load and RPM points, a tedious process. The result is wider torque curve that can work to benefit a reasonable driver 1-2 MPG or more depending on load/usage.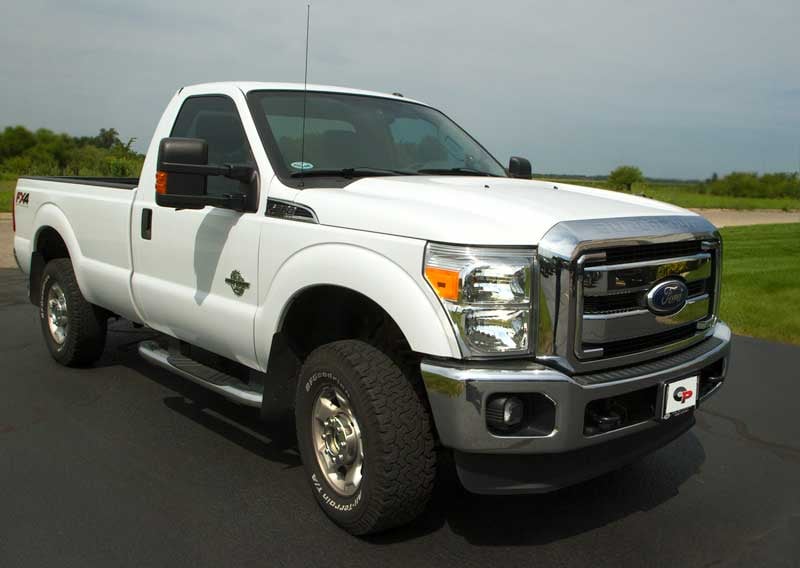 2. What can I expect to gain from 6R140 TCM Tuning?
Drive-ability! That really is the best way to put it. Our TCM tuning is a night and day difference for those of us with a heavy foot. When our Custom Ford 6.7L Tuning and 6R140 TCM tuning are matched drivers win! Transmissions use similar programming to engines, where the control module does it's best to maximize the efficiency of a mechanical operation. When the engine is tuned, but the trans is not, the trans system is not prepared for the extra torque load, the shift points are not optimized to take advantage of the wider torque curve, and the transmission lockup schedule is not designed to put that extra torque to the pavement. With TCM tuning, we synchronize these systems.
- Overall better performance
- More intuitive converter lock-up strategy
- Increased line pressure for better clutch holding capacity
- Truck lugs when the torque is there and kicks down when you need more
- Quicker shifting
-Longer trans life and lower overall temps
3. Do I need SOTF (Switch On The Fly) tuning?
SOTF is short-hand for Switch On The Fly tuning for the Ford 6.7L trucks. This feature was one of the most widely requested options to be added to the 2011-2016 Powerstroke trucks. For years other models of diesel trucks have had access to switchable tuning, now these Scorpion motors can too. SOTF allows you to match the output of the powertrain to the usage of the truck. If you're towing heavy, it's important to run a power curve that will not compromise reliability with excessive temperatures and torque loads to transmission. When unloaded, the truck is ready for the extra power, switch on the fly for more than 100 extra rear wheel HP. If you would like to learn more about Switch on the Fly Ford 6.7L Tuning, click the button below and complete the corresponding form. One of our knowledgeable staff will contact you within 1 business day.
4. Should I delete the emissions equipment?
This is probably the most common question we get about the 2011, 2012, 2013, 2014, 2015 & 2016 + diesel trucks. Many people have read about an experience with a DPF, DEF or EGR code or failure at some point and get scared in prematurely deleting equipment without considering all angles. Keep in mind that Ford and other OEM's have spent countless dollars and hours on developing a reliable vehicle. Certainly there are the vehicles out there that have had issues, but there are also so many out there that have performed flawlessly, squeaky wheels are the ones you hear. Remember deleting the emissions equipment makes for a louder truck that will regularly smell like diesel fuel. On top of that deleted trucks are rarely accepted for warranty work, usually rejected at trade in, and are a legal liability on most major roadways.
Take our experience with trucks: #DTCleanSweep (2012 GMC Duramax 620RWHP), RamBox (2015 Cummins Twin Turbo 650 RWHP) "Yet to be named" (2012 Powerstroke 620 HP), JR's Truck (580 RWHP) all with the stock emissions equipment. Dyno runs, street driving, towing, quarter mile passes and especially sled pulling, these trucks have been put through the paces. Shining every time we test them. Not only did we outperform many deleted trucks in the dirt, at the track, and while towing, all of them have the factory DPF, DEF, EGR still equipped. Understand the real limitations of the factory emissions equipment before you get scared into deleting.
Gains in MPG come from tuning, not from removing emissions equipment. After years of testing at Calibrated Power & DuramaxTuner, it is realistic to say that properly tuned emissions equipped trucks and deleted trucks will easily calculate less than a 5 % difference in fuel mileage. At 5%, you'd have to drive 120,000 miles to recoup the fuel savings of a $1000 DPF and EGR delete parts. Is the smoke, noise, lost warranty, and potential legal trouble still worth it?
We have put together several articles on this topic, and podcast episodes, and videos. Below you will find an option to request more information about Ford 6.7L Emissions Equipment if you would like to learn more.
5. Will it void my warranty?
This is ultimately up to the technician, dealership and Ford personnel that you deal with. After all of the testing and years and miles on the road we can say with confidence the emissions equipped tuning does not sacrifice reliability when used as intended and very rarely is a truck tuned in this manner rejected for warranty work. The emissions equipment remains intact on the truck and a stock file is provided with the Edge Insight Pro.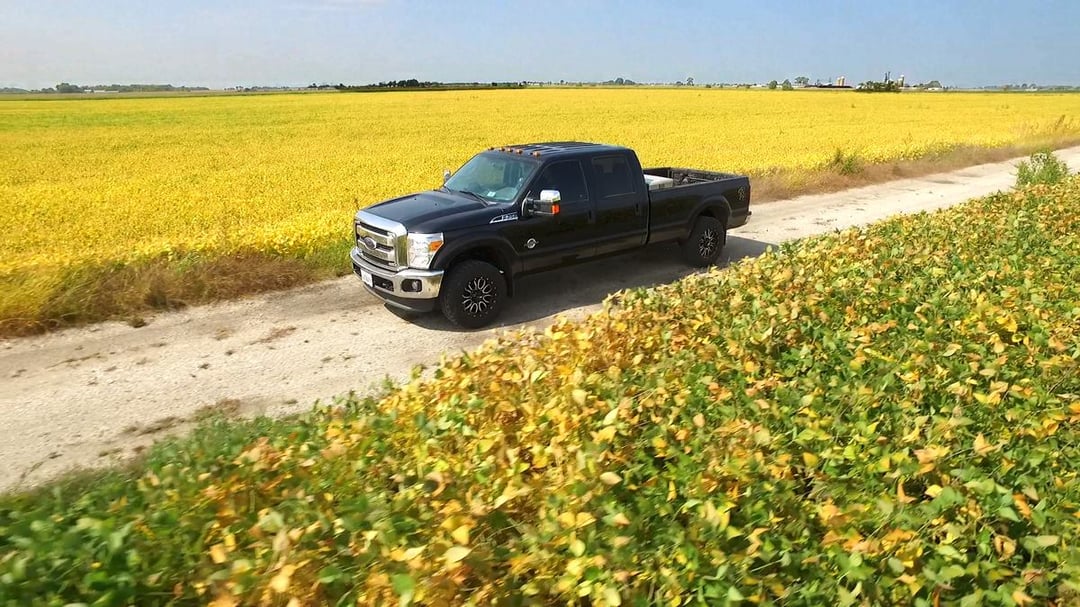 Videos about Custom Ford Tuning:
---
If you would like to see the Dyno Graph for the Race tune provided with the 2011-2016 Ford 6.7L Diesel just click the button below.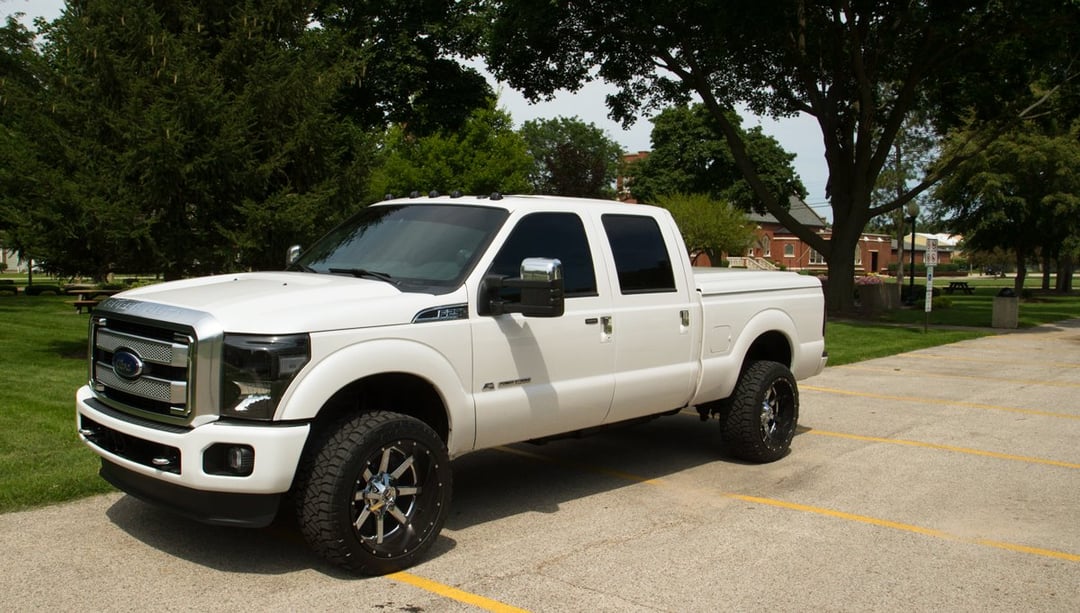 At Calibrated Power we are happy to help answer any questions you have about 2011, 2012, 2013, 2014, 2015, or 2016 Powerstroke Tuning and Performance. GET CUSTOM FORD 6.7L TUNING for your truck today!
---