---
640HP with this completely drop-in turbo:
The Drop-In turbo options for your 2001-2004 GM diesel Duramax are generally limited to about 600 RWHP. Finally there is an option to take your truck that little bit extra without sacrificing drive-ability.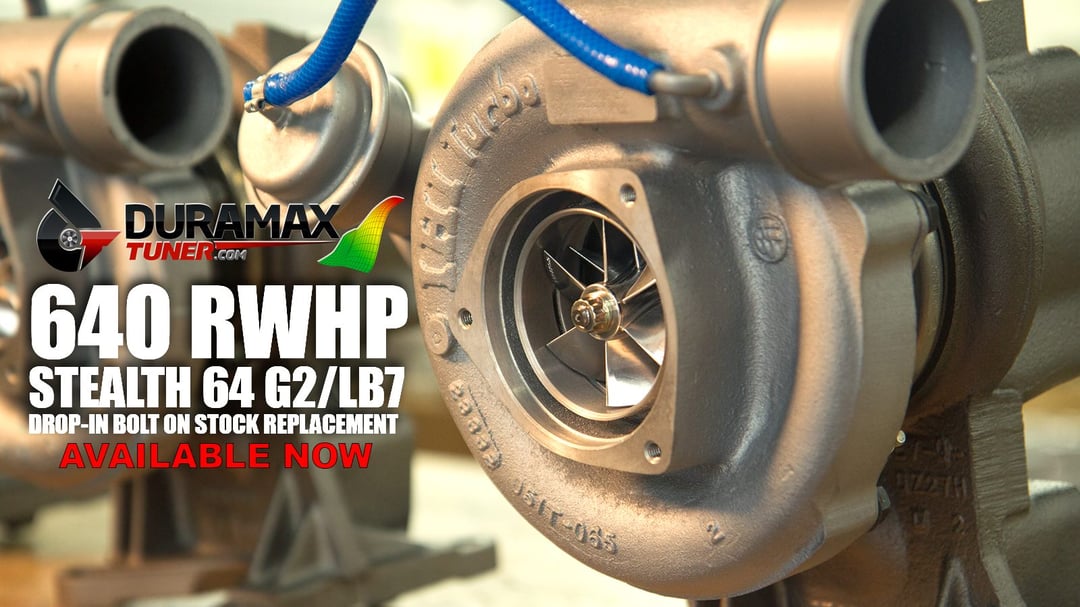 The new Stealth 64 G2 is a direct replacement for your stock turbo. It requires no additional hardware, pedestal, coolant line re-route or anything else. Utilize your factory down pipe and retain a completely stock appearing turbo.
Stealth 64 G2 Unique Features:
---
Stealth 64 G2:
The Stealth 64 G2 is the only drop-in LB7 turbo option with a 64mm compressor wheel AND a modified turbine! DuramaxTuner.com has lead the way for LB7 drop-in turbo's since first designing the Stealth 64. After years of research and development you are now able to maximize your trucks potential.
The first generation Stealth 64 gives you enough air to support about 600 RWHP. Which is great if you just want to run stock injectors and Cp3. However, if you need that little extra power or if you plan on upgrading your high pressure fuel system down the road, the Stealth 64G2 will make up to 640 RWHP.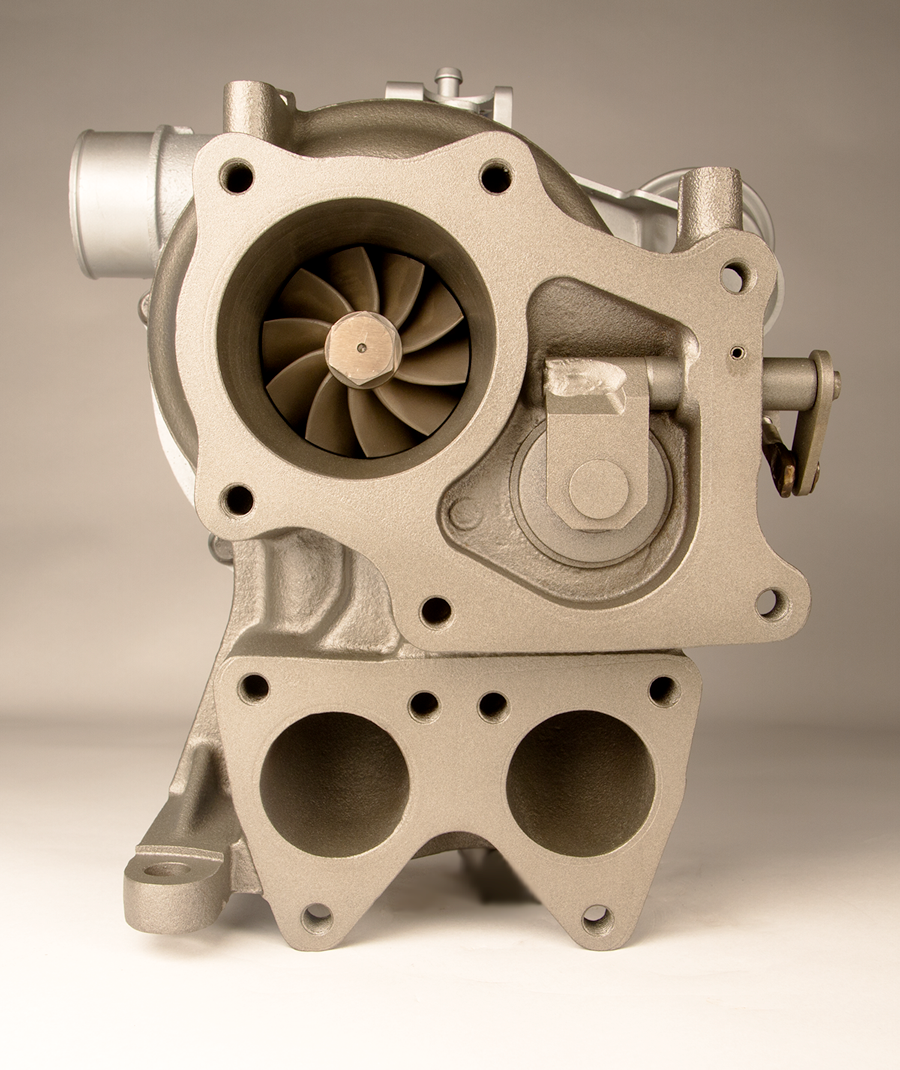 ---

Stealth 64G2:

- 640HP Capable
- Features Custom Billet Compressor & Turbine Wheel
- Stock Appearing
- Direct Stock Replacement Fit
- Quick spool-up for excellent daily driving
- Liquid Cooled
- Full 360* Thrust Bearings
- EGT control under heavy load while towing
- Made from high quality materials and assembled to the highest quality control standards
---