A simple tune can dramatically change the dynamic of your truck in many ways!

The Cummins has gone through so many adjustments to help benefit the truck with each new generation introduced. We've seen convenience and comfort get pushed along too, it's all apart of getting the owner to love what they drive. The thing truck owners love the most is how much more horsepower and torque get updated in addition to body styles and interior. In the late 80's the 12 valve was pushing a mere 160 RWHP out of the factory. Look at where we are at now, the CME (2013-2018) is now putting down between 350-370 RWHP depending on transmission. That's a huge difference in the matter of a few decades. This is amazing to see, but it doesn't mean that they've gotten all out of your truck. As we've seen numerous times, there's always room for improvement and performance no matter which year Cummins you drive.
Let's look at some of the benefits of tuning your 2010-2019 Cummins below:

Reliability Can Be Increased
Tuning helps lower EGTs while towing. Lower EGTs maximize the life of your engine.
With proper maintenance and driving, the Cummins seen in the photo above has logged over 30,000 miles in under a year and a half, proving it can handle anything better than what leaves the factory stock.
More Power Is Always A Good Thing
Push your truck's horsepower and torque up 100 RWHP more than factory.
We can always use more power whether it's daily driving or towing. More horsepower means more torque. A huge benefit.
68RFE Transmissions Need Tuning
Proper tuning of the 68RFE improves torque converter lock-up.
Line pressure being added to the whole shift gives your truck a firm, great feeling. Much better than stock.
The Fuel Mileage Myth
Better fuel economy does not come from simple deletes, it comes from tuning.
Better fuel economy is achieved with driving patterns, maintenance, and tuning.
Better Drive-ability
Torque curve manipulation allows for a much smoother, comfortable ride.
Multi-faceted driving that can be changed with a switch dial on the fly. Toggle between towing, daily driving, and race modes quickly and easily.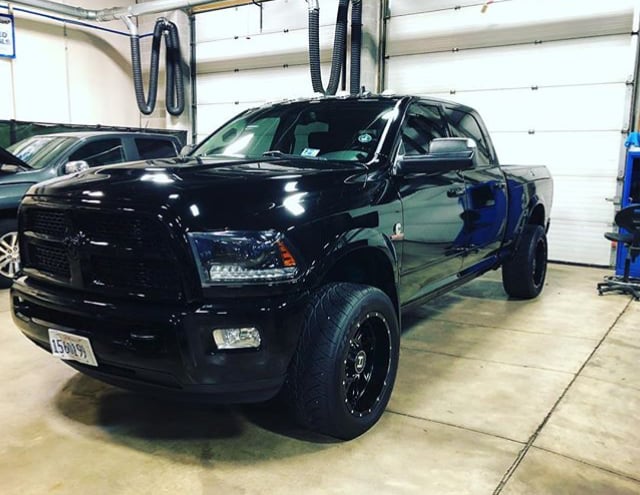 These are a few of the benefits you will find when tuning your Cummins. It's a great investment on your truck to help add more power and reliability. There are many factors to why you should push your truck to the next level. Whether you need towing help, more horsepower at the track with your buddies, better throttle response, or for your transmission to shift a lot better, tuning is the fix to any of those.
If you have anymore questions about how tuning can help your Cummins, please click the link above. A knowledgeable diesel expert with contact you after you submit the form.