As technology and research continue to accelerate the quality of the EGR system, it's something that due to it's poor quality at early inception has faced continual backlash.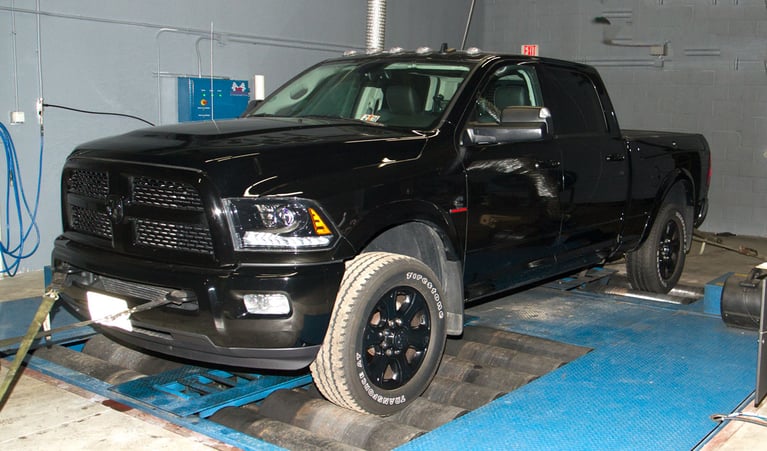 EGRs on the cummins have been around now for over 10 years. While the infancy stage of the EGR came with many hiccups and issues amongst all the Duramax, Cummins, and Power Stroke diesel trucks. It's understandable to see why so many dislike these emissions systems, but this isn't the mid-2000s anymore. These systems have progressed over the years and we wanted to see exactly just how well.

The truck we picked to take a look at has been attached to Calibrated Power Solutions, home of Duramaxtuner since 2015. This 2015 Cummins has been put through hell. It has been thrashed, beaten, and still has performed well. Whether it be dyno runs, research and development, and sled pulling, this truck is still alive and running without any EGR issues prevailing. That's merely one thing. While installing the R&D 351ve Stealth 64 Turbo for 4th Gen Cummins, we decided why not take the EGR off and look at what this truck with 600+HP, around 80,000 miles, and a ton of beat down time has left the system looking like.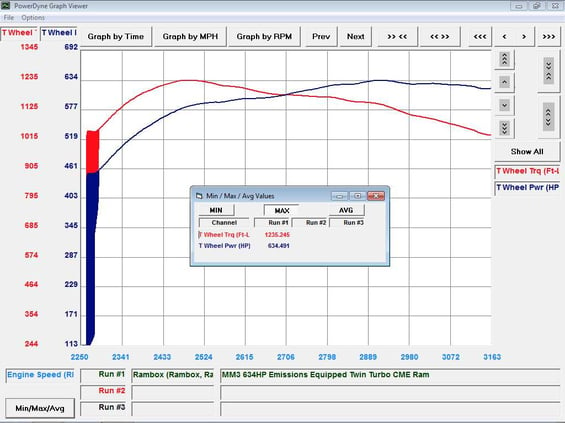 Before we get into what exactly we found in our inspection of this EGR, let's briefly discuss exactly how the EGR system works. The 4th Gen Cummins is very similar to the Power Stroke and Duramax systems, keep that in mind. The way this system works is exhaust gas comes off the manifold into the riser. From the riser, the gas goes into the EGR cooler or is bypassed around it. The bypass valve determines whether the EGR is cooled or uncooled. The exhaust gas that was determined to be cooled is done so by engine coolant; This pulls the heat out of the exhaust gas. From there it goes around the front of the engine into the EGR Valve. This valve is a stepper motor, that moves a valve that determines how much exhaust gas is mixed with the intake air. The fresh air flow is mixed with the EGR flow and that is what goes into the engine.


As you can see this is a pretty vast system. It took time to get it to where it is today compared to its first iterations. While these are far better now, remember that maintaining your newer diesel truck is the number one reason as to why this system will not fail on you. These trucks have more moving pieces and that means a little bit more maintenance. With that said, these trucks are diesel and we all know they are made to last! Especially with you keeping it running well-maintained throughout it's life.

Now what you've been waiting for.... What does the EGR look like? Each and every part of the EGR came back looking, honestly, a lot better than we expected. The most susceptible part of the whole system is the EGR Valve. As you can see in the photo below, this part is EXTREMELY clean. No caking, no build up. The EGR system clearly has handled the abuse and extra power quite well. This is what happens when you get a reputable tuner to write custom tunes, your truck runs flawlessly and doesn't sacrifice any reliability. It goes deeper than that though, remember to do your part and maintain your truck. Together, you'll be keeping it on the road for years to come.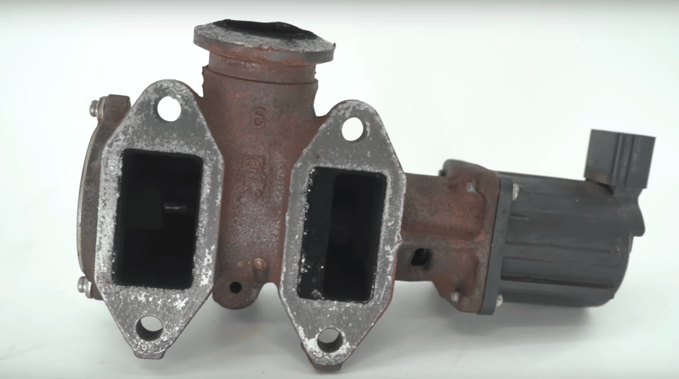 Honestly, the results of this system were astounding. It just proves how important picking the proper tuning can be. Calibrated Power Solutions has been honing this craft of working with emissions equipment in their custom tuning. It's been years of tweaking and crafting tunes that help your truck perform and add a little more reliability.

HOW DOES CUSTOM TUNING AFFECT A NEWER DIESEL TRUCK?

Increase in reliability

More power without harming your truck

Better drive-ablity catered to your driving habits

A whole different windshield experience
If you have any questions or would like to request info on tuning your diesel truck, please click the button below and fill out the information. A knowledgeable diesel expert will follow up and assist you.