How can you tell if your 2.8L turbo is failing?
There are a handful of obvious symptoms that will tell you there has been a catastrophic failure. However, that's not wildly helpful in preventing the issue, nor will it help prevent the problem from happening again. What you really want to know about is the early warning signs. You want to know about the early indicators of an issue and you need to understand why it happened.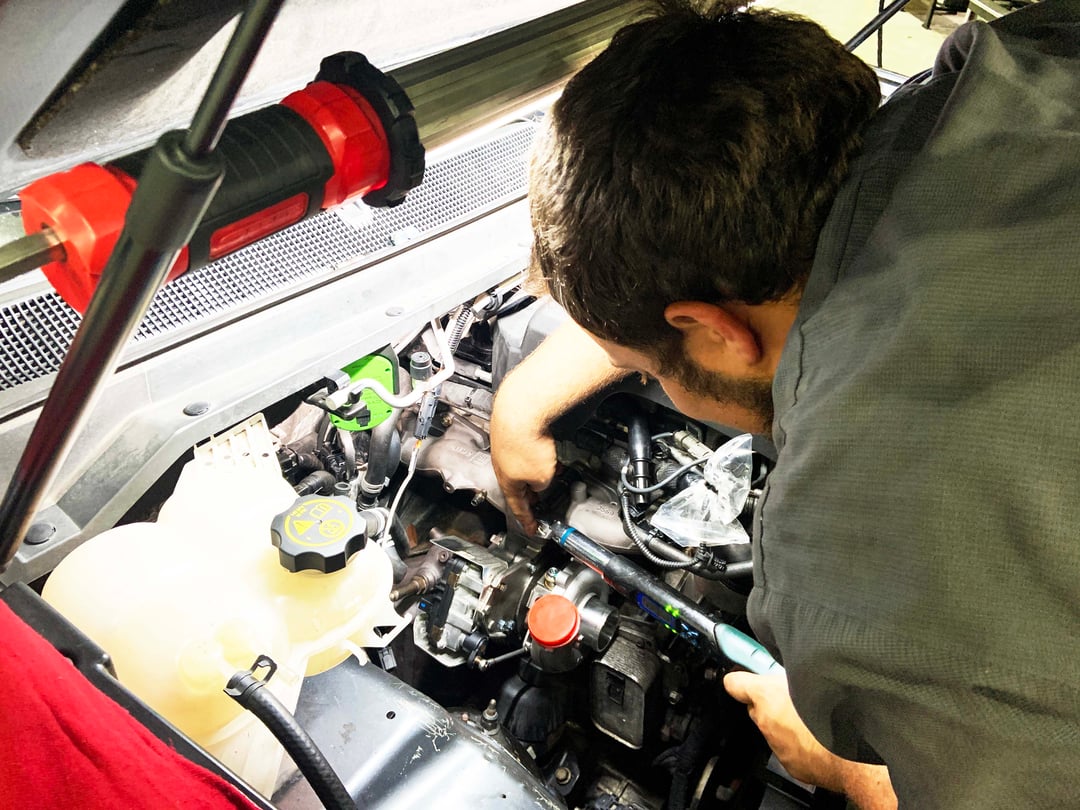 Obvious Symptoms of Complete Turbo Failure:
Visible damage to the inducer of the compressor wheel
No boost, absolute 0 psi.
Loud whine or screeching sound from the turbo
Has your stock 2.8L Duramax Turbo already failed? WE WANT TO KNOW ABOUT IT!
Other symptoms of 2.8L Duramax turbo failure include; odd noises from the turbo area, increased regen frequency, poor fuel mileage, message on dashboard, and a loss of power. Most commonly, these turbo's tend to fail near or below freezing temperatures, on trucks that often are driven short distances within the first 100,000 miles (as low as 12K miles) on the odometer.
As early as September of 2017, GM was aware of this issue enough that they published a service bulletin which can be viewed HERE.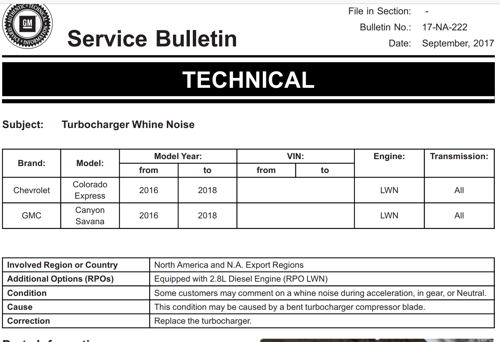 There are a handful of forums that host threads about stock turbo failures. If you haven't already read through these enthusiasts' feedback, take a few minutes and at least scroll through the highlights.
We're not advocating you believe everything you read on a truck forum. Please, for the love of all that is holy don't believe everything you read on a truck forum. However, when there are so many threads with person after person reporting similar problems you have to take that into account.
Especially when so many 2.8L owners report multiple stock turbos failing.
If your turbo has not shown any signs of failing, that's great! We have put together a few basic tips that will help you get the most you can out of it. That being said, we do need to be clear that some of these stock turbos just fail. If you would like to discuss upgrading to a DT44 Stealth turbo, we can assist you with that.
What to do to keep your stock turbo as healthy as you can:
Regular Oil Changes
Boost test your truck at every oil change
Change your cold air intake filter regularly
Inspect your turbo for shaft play every oil change
Monitor your truck's health and performance daily with a good set of digital gauges
BUY A 2.8L STEALTH BOOST TESTER