---
Ever wonder what you need to push your stock truck to its limit? We know the answer, and we created this article for you. For 600-640 RWHP you will need to keep in mind all the supporting modifications you need to maintain reliability.
Custom tuning is going to ask your truck to perform at a higher level. The same goes for upgrading your turbo, transmission, fuel system or any other performance orientate component. The best way to maintain a moderate level of reliability while upgrading is to address these issues once and do it right!
Here is the list of what you need to make a reliable 600+ RWHP LML with a DPF still on it:
EZ Lynk AutoAgent 2.0 w/ Support Pack &

LSP5 Switch

LML Stealth 64 Turbo

10mm Cp4 Exergy Stroker Pump
DT550 Built Transmission
S&B Intake
Tie Rod Sleeves

Traction Bars

Fass 165 Lift Pump
Beans Fuel Tank Sump Kit

Edge Insight CTS2 Monitor

EGT Probe
---
EZ LYNK AutoAgent™ 2.0 w/ LML Support Pack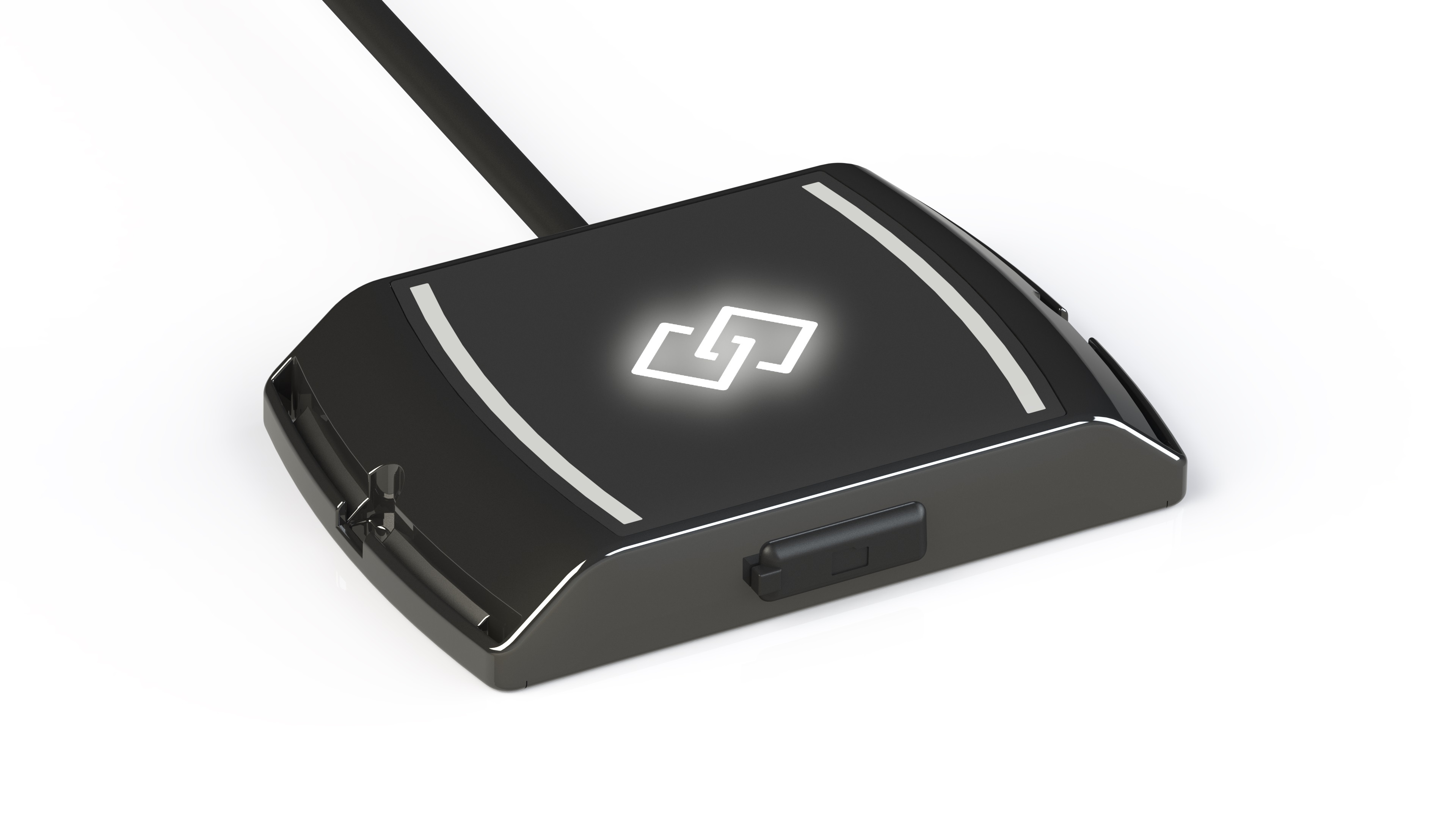 The EZ LYNK AutoAgent™ 2.0 is the most user friendly flash tool we have ever used to load our tunes on a vehicle. In just a few minutes you can walk through the easy to follow 3 simple steps to load custom tunes on your 2011 - 2016 LML Duramax.
Industry Leader in Performance Tuning for Duramax Trucks!
Optimized StockPower delivery smoother than stock with near stock output -Refined timing tables for lower EGTs and higher efficiency
Heavy Tow Tune (+40)Built for towing loads from 8000lbs to gross vehicle weight
Light Tow Tune (+55HP)Built for towing loads under 8000lbs
Sport Econ(+110) High performance street tune designed to balance performance and reliability-Throttle sensitivity increased for less throttle input, quicker shifting and less average RPM in daily driving situations
Race Tune (+135)This tune represents the maximum effort a Duramax engine equipped with a stock turbo and stock injectors. A FASS 150 lift pump and gauges are highly recommended
Our LSP (LML Switchable Programming, AKA Switch-on-the-Fly tune) tuning offers drivers the ability to drive with Defuel On or Defuel Off!
Our Defuel On tunes for the LSP switchable tuning includes our newly designed Smart EGT Control feature! Through our years of extensive knowledge of factory emissions equipment and utilizing the factory post-turbo EGT, we are able to smoothly adjust the proper tables to manage your EGTs automatically. What does this mean to you? It means you no longer need to watch your EGTs or worry about downshifting as this feature does it for you, effectively lowering EGTs and bringing back power!
Our tow tunes are designed to easily manage EGT's and trans holding capacity under load. Expect EGT's near stock, with slower soot accumulation than stock. Use the strongest tune you feel comfortable with for best mileage while towing.
Sport Econ and Race tune are strong tunes designed for unloaded driving. They offer the driver the sensation of driving a much lighter vehicle while improving mileage, throttle response, and of course peak power over the GM stock offering. These are without question, the best LML tunes on the market. They offer better throttle response, high peak power, lower soot accumulation, and better shift quality than the competition. If you want a strong, clean truck then this is your last stop!
Trans tuning yields less smoke, lower EGTs, better throttle response, less turbo lag, and quicker track times. Transmission controller is located on the driver's side of the radiator shroud of all Duramax powered GM's.
S&B Intake
Flows almost 50% better than your stock system
A must have for anyone looking to increase horsepower, and improve the curb appeal of your truck.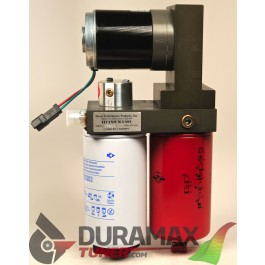 Fass 165 Lift Pump
Keep your CP4 Happy with Clean, High Pressure Fuel!
From the factory the Duramax trucks are not equipped with a pump to push diesel fuel from the tank to the engine. This pump ensures there's always a strong supply of clean diesel fuel to your high pressure fuel system. Includes a filter and water separator for additional fuel system protection. This pump is mandatory on our higher horsepower applications where fuel starvation can cause lack of power, poor shifting, and excessive smoke from low fuel rail pressure.
Designed for light duty trucks while utilizing all the best features of the HD series. Built into a smaller compact version, the Titanium Series offers flow rates up to 260gph. This size difference allows you to tuck the pump closer to the frame for better clearance and less visibility without sacrificing any of the features known to FASS systems. The same motor used on the HD Series (class 8 applications) is also used on our Titanium Series, proving once again that quality is #1 at FASS. *Made in the USA *Lifetime Warranty Available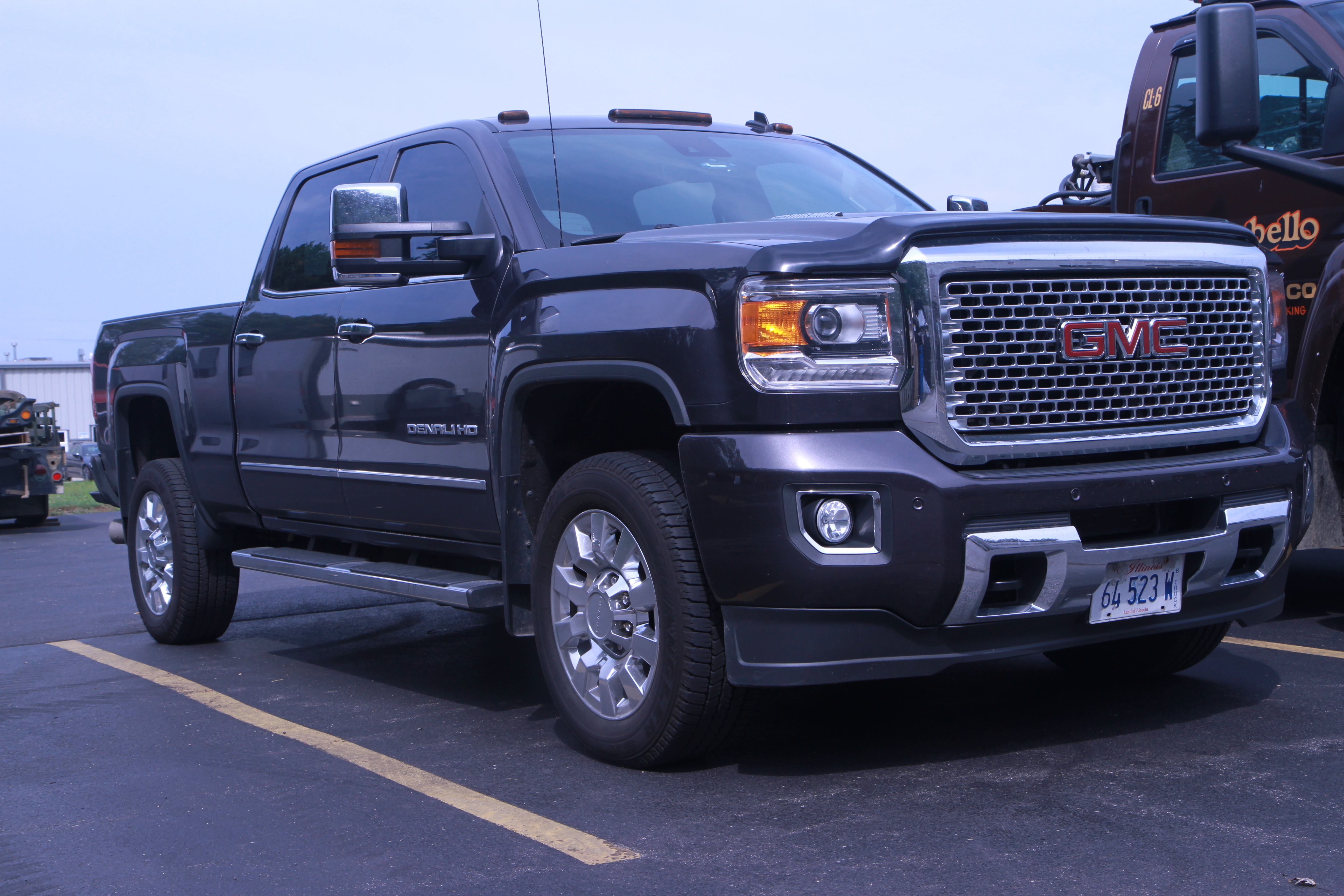 Beans Diesel Fuel Tank Sump Kit
Fuel Sumps are nothing new these days, you see them everywhere and every company seems to have one. What we have done at BDP is step the tank sump up a notch. Made from 6061 Billet aluminum this little guy is built like a tank and is super simple to install. While still using a no-tank drop design we have made this sump to where it will install with 1 single bolt with one single 3" hole in your tank. This means less places to leak and much quicker install. All of our Tank Sumps come with a 3" hole saw, (so no extra trips to the hardware store), and all stainless hardware. The O-ring is made from Viton rubber to ensure it will last the test of time with 0 leaks or decay.
Edge Insight CTS2 Monitor
The Only Gauge Display You'll Ever Need! As far as gauges go, this unit is the most compact and comprehensive piece we've found. It allows users to set up a personalized gauge screen based on the feedback they want to see.
The user can have as many as 8 gauges (or as few as 3) displaying real time data from the OBD2 port at once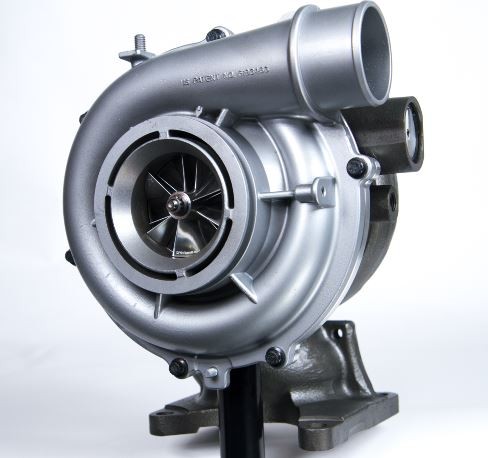 LML Stealth 64 Turbo
The 64mm compressor wheel maintains stock drive-ability and spool-up while being capable of 620 RWHP! Once you need the extra power, the Stealth 64 delivers a real, seat–of–the–pants experience. Along with drive-ability and power, the Stealth 64 helps maintain lower exhaust gas temperatures (EGT's) at high load. If you're looking to upgrade or replace your stock turbocharger, the Stealth 64 LML off­ers the best balance between power and drive-ability in a drop–in, stock–appearing turbocharger.
Drop-In Replacement
64mm Compressor Wheel
High Flow Turbine Assembly
Increased Performance, Reduced EGT's
Exergy 10mm Cp4 Stroker Pump

The most reliable CP4 on the market! E04 10506 Exergy 10mm CP4 stroker pump for your 2011 - 2016 LML Duramax.

- Will support up to 800HP

· Will work on factory emission equipped trucks
· Drop in replacement, no custom lines or brackets
· Based off a New LML Bosch Pump
· Includes Exergy's Improved Stock 25 Micron FCA
· Durability Testing up to 2400 Bar (or 35,000 psi whatever sounds better)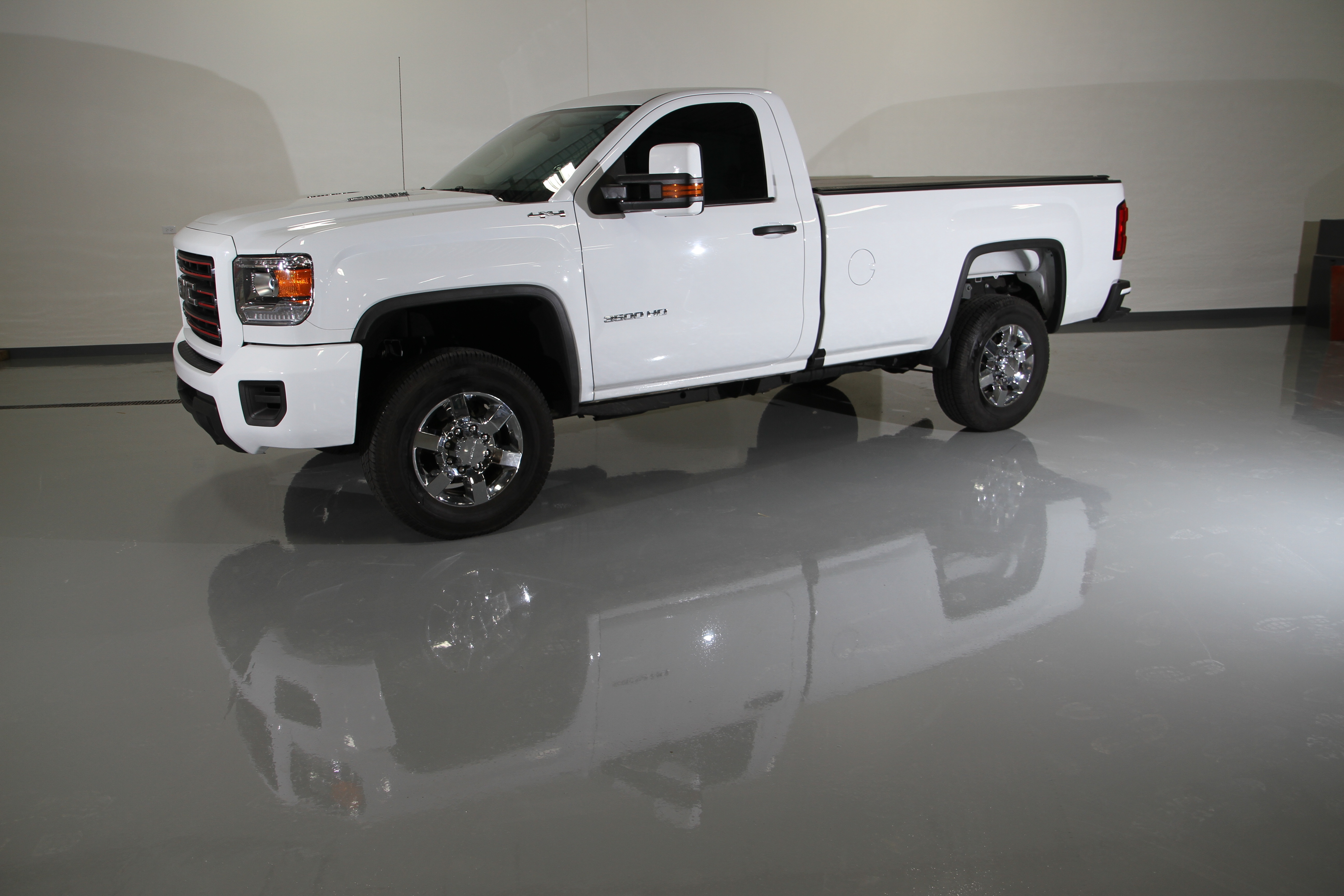 DT550 Built Transmission
The DT550 built transmission is designed for 2001-2016 Duramax owners that use their truck regularly. Great for those that tow heavy or just want a more reliable Allison 100 transmission. Our relentless testing of this pre-built Allison transmission means you don't have to worry about getting where you are going.
Our rigid standards for excellence are not limited to just overall strength, this setup is meant for the daily drivers. No harsh shifting or banging of gears. Just smooth, positive shifts and an easy converter lock-up.
The DT550 Built Transmission includes:
C1 - C4 Raybestos GPZ Clutches
Goerend Single Disc, Billet Torque Converter
New Neutral Safety Switch
Pre-Built and ready to install
Optional Upgrades:
Traction Bars
Nearly every Duramax has a wheel hop issue right off of the factory floor. Even under stock power levels this wheel hopping can cause extremely costly repairs, including broken drive shafts, broken axle pinion yokes, premature u-joint failure and wearing of suspension components. On top of these issues anytime the wheel hops, it is not touching the pavement. If it is not touching the pavement, you're not getting traction!
Traction bars solve this problem. We offer the Long Horn Fab Shop bolt-on kit and WC Fab weld-on kit.
Tie Rod Sleeves
A must have for any aggressive 4x4 driving situation. Upgrade your embarrassingly small tie rod sleeves with our upgraded tie rod sleeves. Stock tie rods have a tendency to bend and break if placed under heavy load. If you have any intention of drag racing, sled pulling, or testing the limits of your truck beyond the stock setting, then you need this product.
Labor
We don't just provide custom tuning and manufacture turbos, we also offer a full service diesel performance shop. Customers from all over the country have chosen to trust us building their dream trucks. We take that very seriously. Meeting deadlines with the job done correctly seems like a simple request, but if you have had performance work done on a diesel truck in the past you know that is not always the case.
Our Technicians are diesel performance enthusiast and based on their formal training and personal experience, know what it takes to do the job right, the first time!
We estimate 28 hours of labor for the complete installation of all the parts on this list. For a more precise estimate about your truck please submit a request by click the button below.
---

A Final Note:
We know a lot of guys delete the emissions equipment on these trucks. While we do not assist with that in anyway, we know it happens. Expect very similar results with an aftermarket exhaust. Within 10-20 HP at peak and generally within 0.5 MPG change for tuned with and without a DPF, EGR, DEF.
---