---
My name is Danny Voss, I have been working with the tuning department at Duramax Tuner on our emissions equipped truck to get the most out of our LML (2011-2016) Duramax
"The Clean Sweep" is Calibrated Power Solution's Emissions intact pull truck designed to kick butt on the pull track and drive home like nothing happened. This truck is the true definition of a sleeper. When I get on the throttle, the responsiveness is unbelieveable.
Here are the TOP 3 Reasons why Duramax Tuner choose to do this project:
The EPA frowns on removing emissions equipment.
The future of our industry is going in the direction of CLEAN POWER.
To show the world we can make CLEAN, RELIABLE and LEGAL power.
Here is a build list of what it took for us to make 620RWHP on a stock motor LML.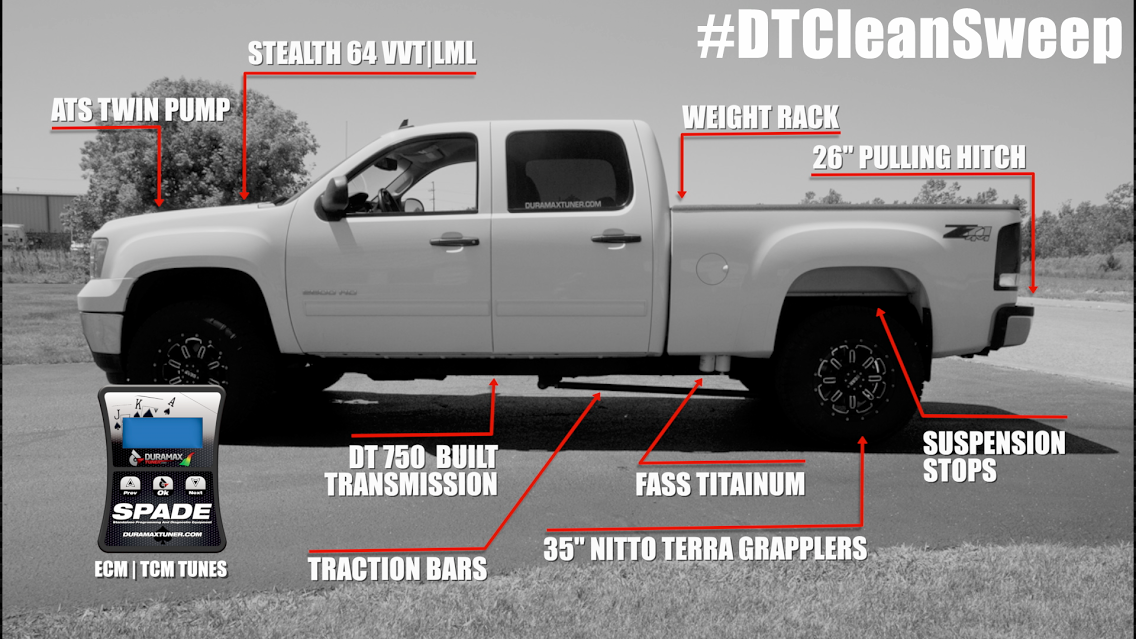 SHARE THIS POST! THANK YOU FOR FOLLOWING


---

CONCLUSION:
We will be continue competing and taking this truck to the limits. If you want a platform our
<--- Click here, If you want to take it to the next level, please request more info on #DTCLEANSWEEP
.
<---Click here to learn more about LML performance.
---