---
Switch-on-the-fly Tuning with SWITCH for Colorado/Canyon with 2.8L Duramax:
For may years the 2001-2010 Duramax powered Silverado's and 2006 - 2016 Cummins powered Rams have enjoyed the benefits of Swith-on-the-fly tuning. The switch allows diesel truck owners to change tunes instantaneously while driving. Making life much simpler for those who use their truck for multiple purposes. This luxury has been envied by other diesel owners who have to plug in a programmer each time they want to change power levels. Some truck owners with non-switchable tuning have even started leaving trucks in the hottest tune while towing just to avoid the hassle of flashing in an appropriate towing tune.
---
Switches are Available!


The new DSP4 Switch plugs right into the OBD port and can be mounted anywhere you can fit it on the dash.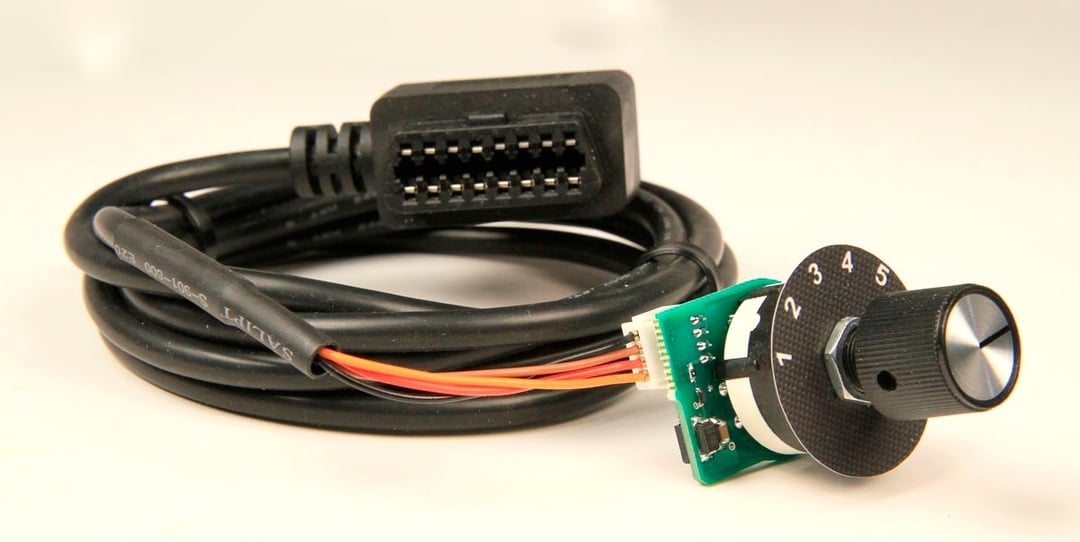 ---
Since the 2.8L Duramax has been supported by EFiLive, customer have been asking for a switch. Previously, the only way to switch tunes was by plugging the SPADE/AutoCal/V2 into the OBD port and going through the on-screen prompts. This is a simple and effective way to switch tunes, but not really convienent. The cord from the SPADE/AutoCal/V2 is really long and tends to get in the way of the wheel. Just holding the SPADE/AutoCal/V2 while driving can be a distraction and in some states could constitue a ticketable offense. Finally, Switches are Available! Call us at DuramaxTuner.com today (815-568-7920) and mention this article.


---