---
640HP with this completely drop-in turbo:
The Drop-In turbo options for your 2001-2004 GM diesel Duramax are generally limited to about 600 RWHP. Finally there is an option to take your truck that little bit extra without sacrificing drive-ability.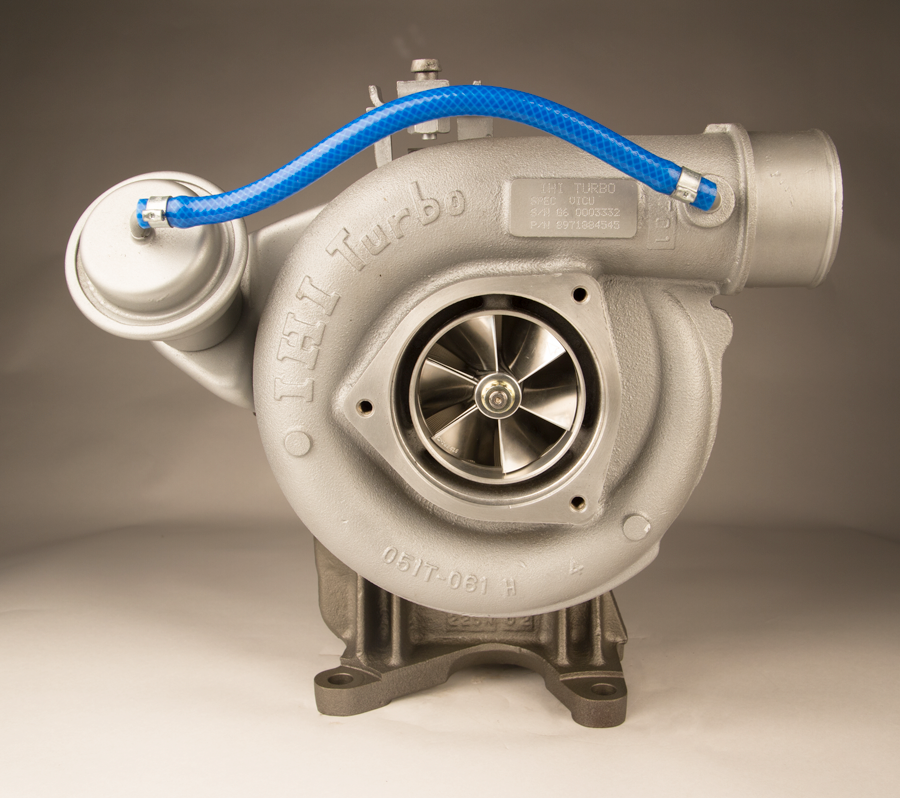 The new Stealth 64G2 is a direct replacement for your stock turbo. It requires no additional hardware, pedestal or coolant line re-route. Utilize your factory down-pipe and retain a completely stock appearing turbo while being able to make up to 640RWHP.
Stealth 64 G2 Unique Features:
---
Stealth 64 G2:
The Stealth 64 G2 is the only drop-in LB7 turbo option with a 64mm compressor wheel AND a modified turbine! DuramaxTuner.com has lead the way for LB7 drop-in turbo's since first designing the Stealth 64. After years of research and development you are now able to maximize your trucks potential.
The first generation Stealth 64 gives you enough air to support about 600 RWHP. Which is great if you just want to run stock injectors and Cp3. However, if you need that little extra power or if you plan on upgrading your high pressure fuel system down the road, the Stealth 64 G2 will make up to 640 RWHP.
One of the reasons this new design is capable of more power is the larger turbine. The larger turbine assembly allows for lower drive pressure, creating a better balance between boost and drive (exhaust back pressure). This improved balance under heavy load means more efficiency and power at a given boost number, resulting in lower EGTs under heavy load. Overall peak power is also improved, where the Stealth 64 G1 would normally support 600-610 HP, the G2 now pushes the envelope to 640HP. You're not going to find all of these features anywhere else in the aftermarket in a truly stock appearing, bolt-in IHI turbocharger.
The Stealth 64 has been on the market since 2013. The G2 represents everything we've learned – coupled with our in-house manufacturing and quality control – to bring the Stealth 64 to the next level.
---

Learn More About the Stealth 64 G2:
Do you want to be competitive in the local Work Stock sled pull class? Want to just have a fun truck to drive on the street? Would you be happy if your LB7 had that little extra? Learn More about the Stealth 64 G2 by clicking the button below and filling out the corresponding form. One of our specialist will contact you as soon as possible to answer all of your questions.
---