---
The 6.7L Ford in its factory trim represents a significant improvement in technology over the previous generations of the Powerstroke. Coupled with the 6R140 transmission, this power train a lot of offer in reliability, drive-ability and performance. Over the past year, we at CPS have worked with our customers and in-house on our own test trucks to develop and test tuning for this platform. After hundreds of revisions, we're happy to announce we have a product that significantly outperforms the factory 6.7L/6R140 calibration in power and drive-ability, while maintaining factory operation and service intervals of the emissions control system.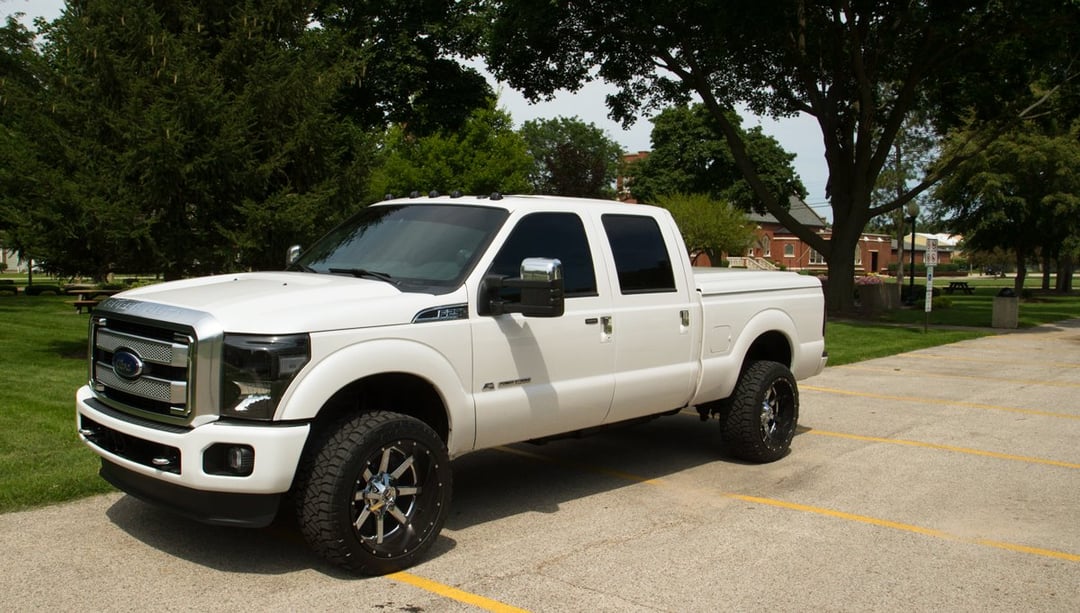 WHAT DO YOU NEED TO KNOW ABOUT 2011-2018 POWER STROKE TUNING?
2011-2014:
Rated from the factory at 400HP, these trucks give up a little big from the get go to the later 2015 and up models. On the bright side, their low inertia dual compressor turbocharger does show up to the fight early. These model range represents one of the quickest spooling 3/4 ton trucks we've ever tuned. They respond very well to throttle input and make great power down low. They also control smoke well with lug without polluting the emissions systems due to the great transient response from the turbo. On the dyno, we we're able to push these models to about 480rwhp at full tilt. With the long shaft design of the twin compressor turbo design we're very careful about how far we lean on the turbo so that we do not push the unit into overspeed while keeping an eye on our A/F ratio to keep regen frequency within spec. Compare this 480rwhp number to 475 that was put down with the competitors full-race delete 200+ HP tune and it becomes clear pretty quickly that the emissions system is not a restriction to power.
2015-2019:
Rated at 440HP and higher on the 15+, these are the more sought after and higher performing trucks. The turbocharger design was simplified to a single compressor unit that uses many of the same parts as it's Duramax cousin. The CP4.2 high pressure pump was given a shot in the arm with an additional 10% capacity to match the uprated factory number. We've comfortably pushed these trucks up nearly 200 HP over their stock configuration. with about 580 HP to the tires they're a treat to drive. Also noteworthy on the late model 6.7L is the emission system tends to go much further between regens (350-500 miles). While regen frequency is less, the time to complete the burnoff is extended.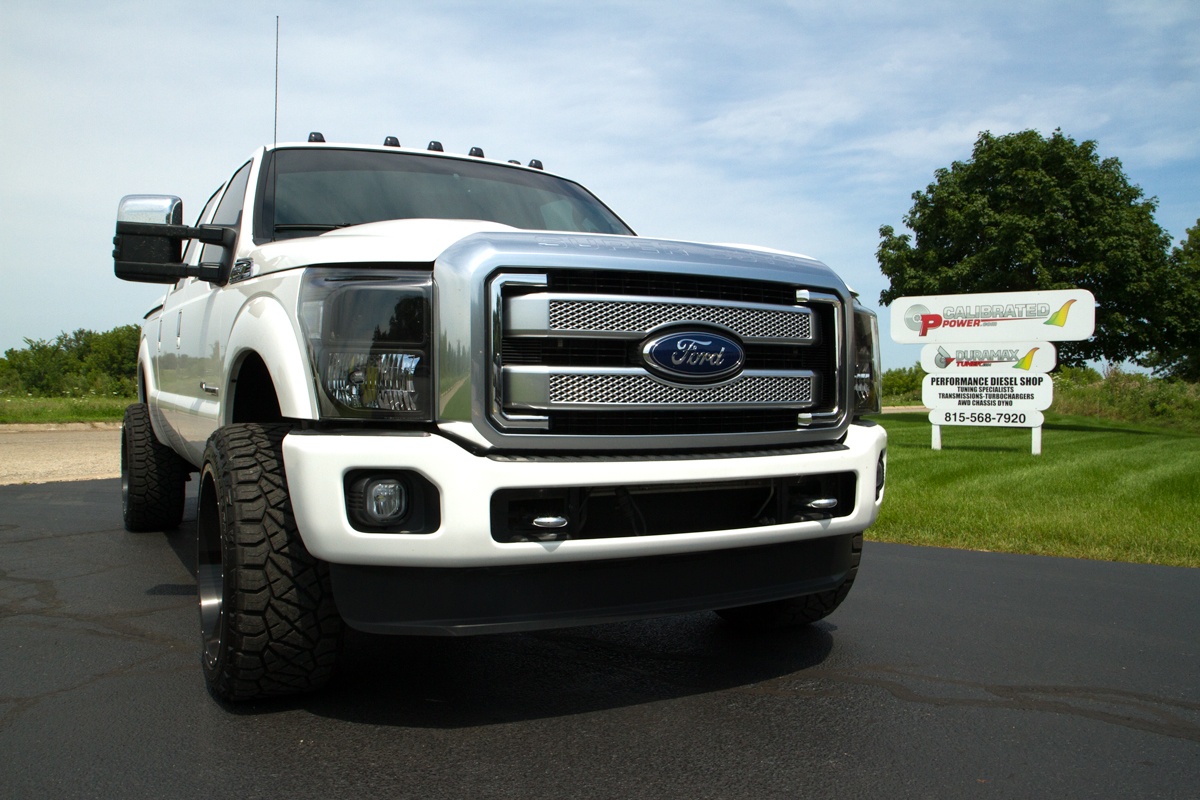 6R140 Transmission Tuning:
These power gains alone are impressive to drive, but what really ties the whole package together is how well with works with a tuned 6R140. The wider torque curve coupled with a quicker torque converter lockup schedule means that you'll feel the engine transfer it's new found torque efficiently to the tires starting at the top of second gear. On top of the the lockup schedule, we've also gone through and adjusted the shift torque management alongside the shift pressure to improve the transmissions ability to shift positively with it's new found torque. Our goal in the trans calibration is to provide the smoothest power transfer possible balance with the most efficient use of the engines power band. It's gentle when you're taking it easy and means business when you're on the throttle. Our 6R140 tuning is always active once the tune is loaded. T/H and turbine braking function is retained similar to factory function.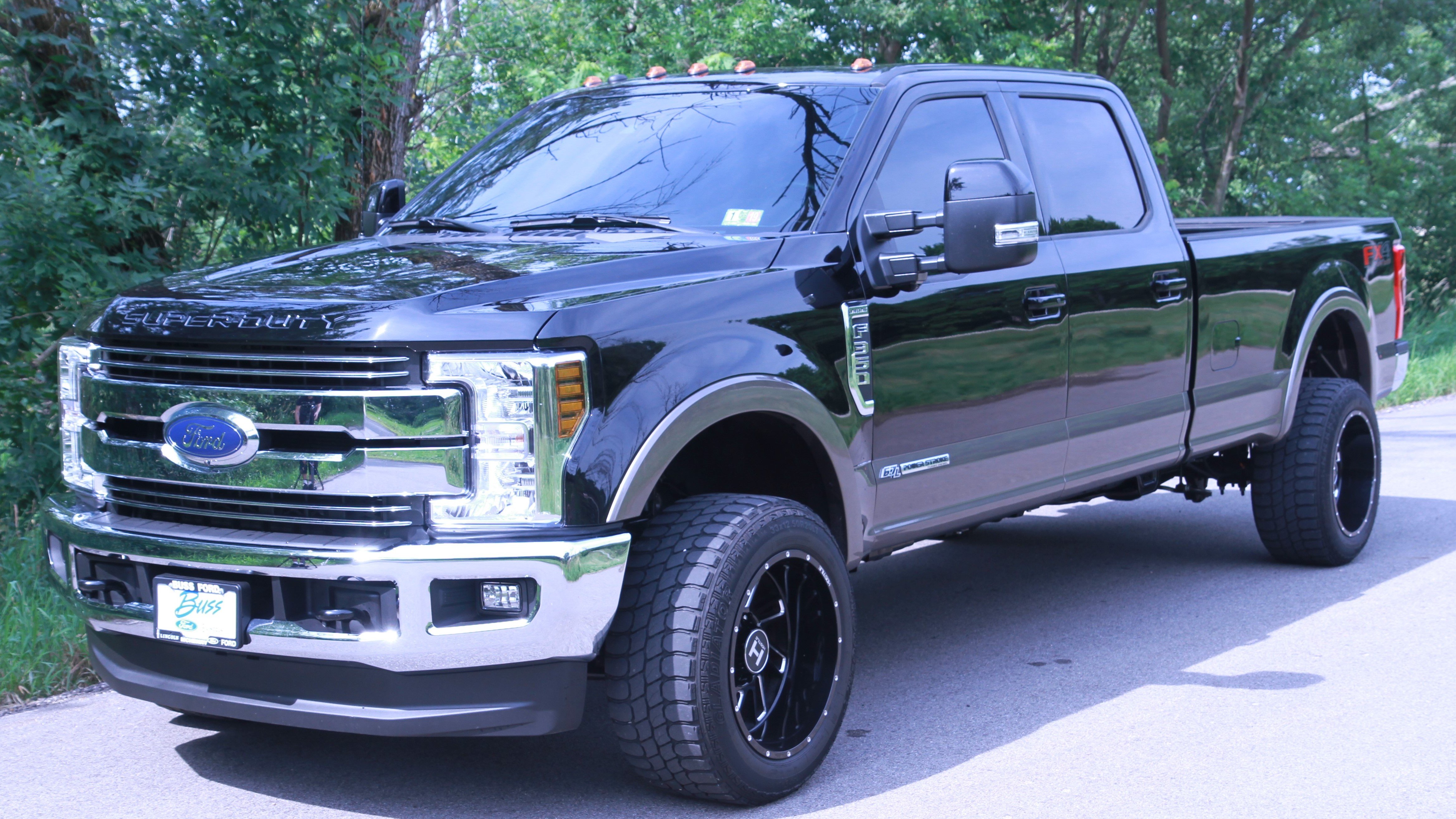 Description of the tunes relative to their position on the rotary switch: All tunes can be switched between on the fly without stopping or turning off the vehicle. All dyno numbers are actual measurements at the rear tire as measured in-house at CPS on our MD500 Mustang dyno.
1: Optimized Stock (+25rwhp)
This tune offers some refinement of the timing, boost, and torque limiting tables, with a small bump in overall power. Great for loaning the truck out or towing at or above the GVWR of the vehicle.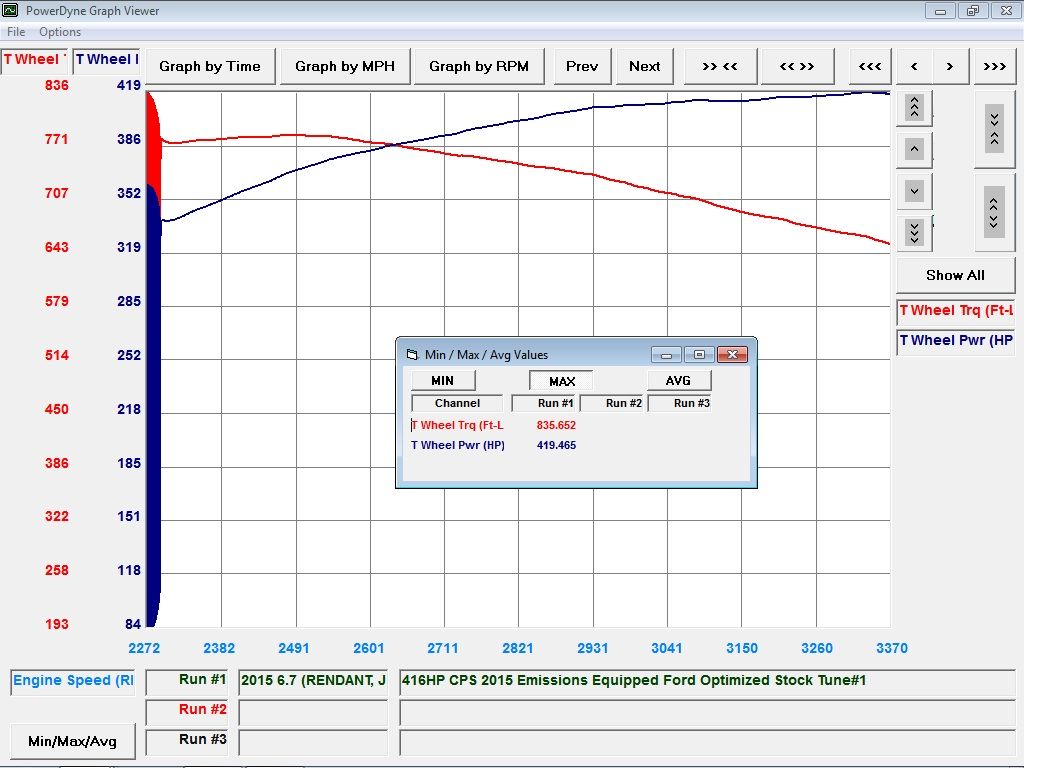 2: Heavy Tow (+45 HP - 80 ft/lbs)
The Heavy tow tune is designed to offer the driver as much extra power and torque as can be safely used when towing up the GVWR of the truck. EGT control on long sustained pulls as well as the ability of the trucks cooling system are taken into account. There's an emphasis on reliability under heavy use with this tune. (EGT Gauge always recommended for towing, do not exceed 1350 degrees F under sustained load.)
3: Light Tow (+75 HP - 110 ft/lbs)
The light tow tune is offers additional power over the heavy tow tune for when the truck is being used to haul medium and light loads. We usually draw the line around 8K pounds in tow. Because you're not near the GVWR, you're in less danger of stressing the cooling system and powertrain, therefore we allow for higher torque and horsepower output. (EGT Gauge always recommended for towing, do not exceed 1350 degrees F under sustained load.)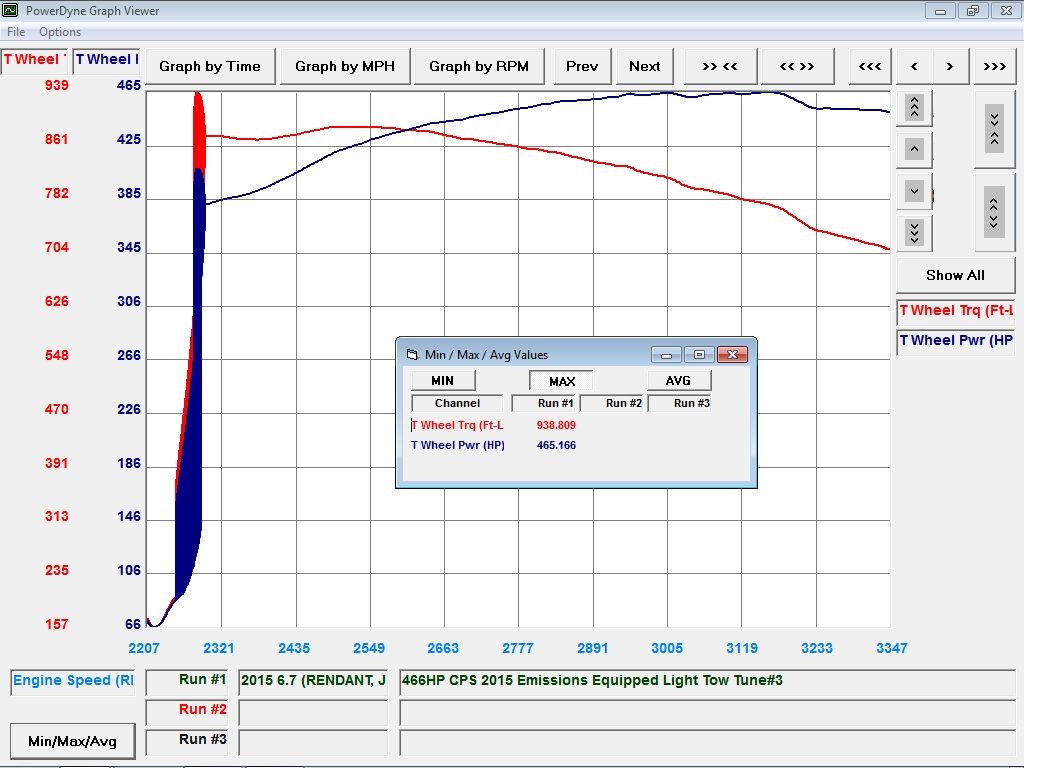 4: Sport Economy (2015-2019: +135 HP - 325 ft/lbs)
(2011-2014: +100 HP - 300 ft/lbs)
Now we're having fun! When running unloaded it's okay to kick things up a bit. These higher power tunes will allow the truck to hold a gear longer, improve the driving experience, and generally make you happy to look for any excuse to drive your truck. It's important to emphasize that tune 4 and 5 should only be used on well maintained trucks running unloaded (not towing!).
5: Race (2015-2019: +180 HP - 400ft/lbs) (2011-2014: +
140 HP - 350 ft/lbs)
Not everyday, but when you need it you need it. It's pretty amazing to see what a difference a tune can make. With nearly 600 to the rear tires on the 2015+ trucks and 480rwhp on the 2011-2014 trucks they become tire shredding monsters. We've bench marked these power levels against similarly modified deleted trucks running the highest output race tune files from our competitors and none were able to out power us. All of this fun in a smokeless, quiet, stealth machine that you can use for work or play.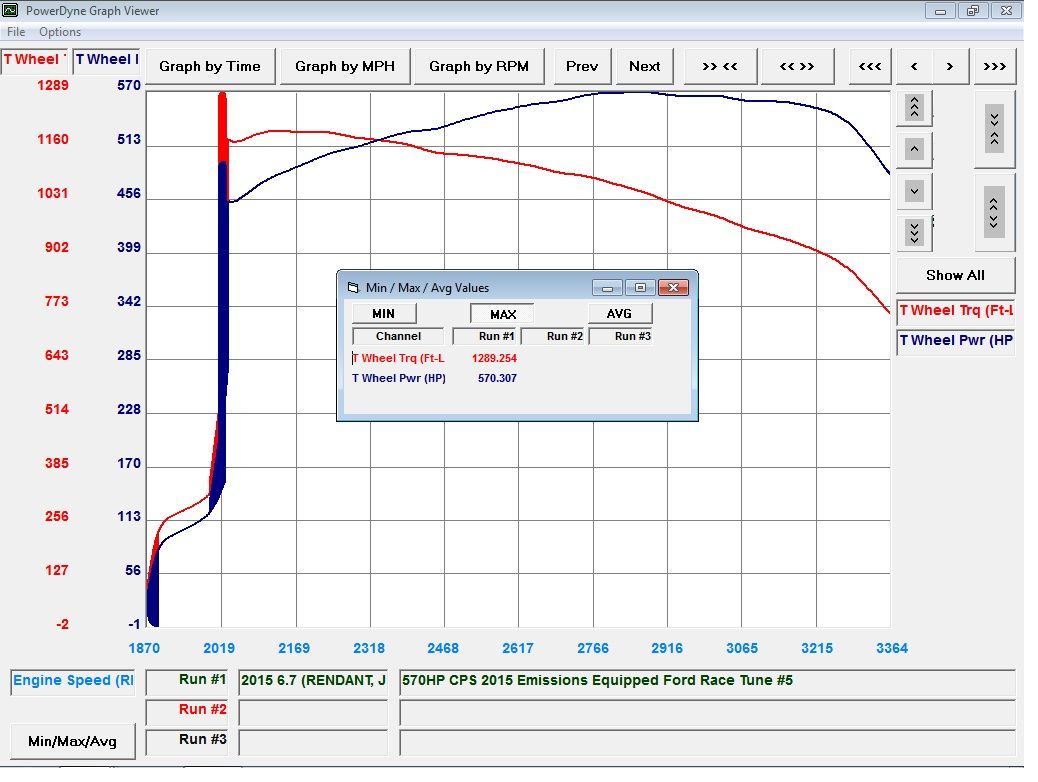 If you want to get the most out of your truck, our custom tuning can help!
Click the button below and complete a short form with your information so we can get your truck the tuning you need.