---
1,045 RWHP Duramax Powered Suburban
"There are few things in life more badass than a 1050rwhp Suburban. I can't say enough good things about the team that made it happen. Between my shop guys burning the midnight oil, Bob tuning it, and our awesome vendors Exergy and WcFab. This thing is incredible." -Nick Priegnitz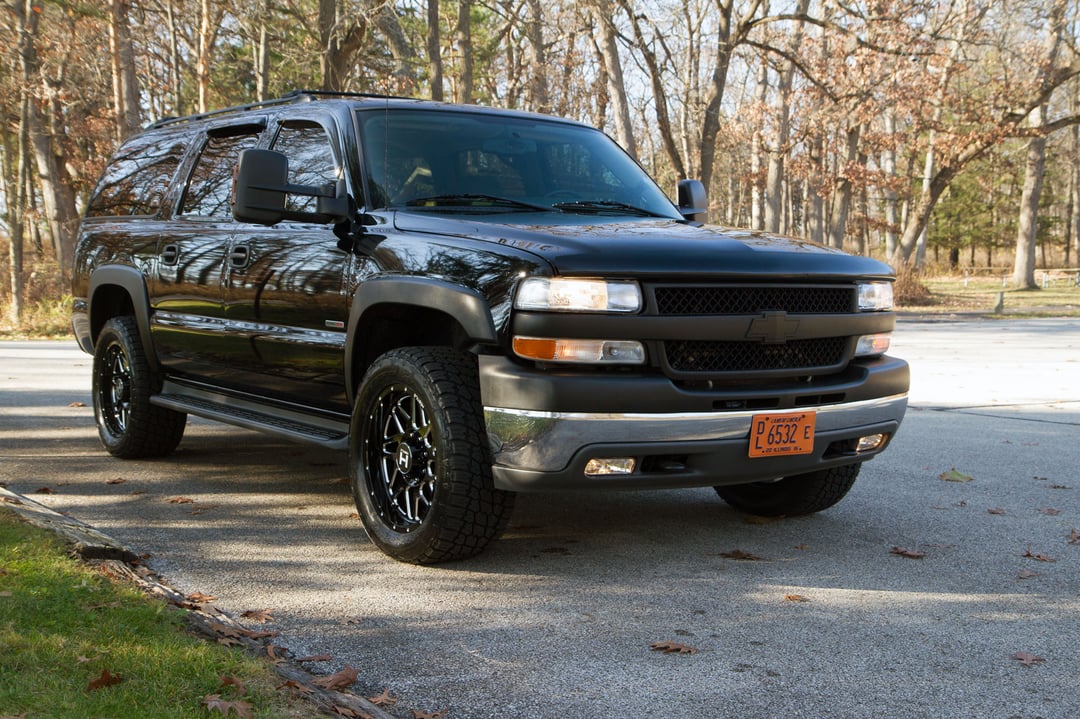 This 2004 Suburban was originally converted to run a 2006, LBZ Duramax at Duraburb in Apopka, FL. Back then, the truck had just a built trans, small drop-in turbo and stock CP3. Now, it's a tire shredding, family hauling, quarter-mile blasting MONSTER!
---
Turbo Setup:
Stealth 64 / s488SXE Compounds
The Stealth 64 has been a staple for Drop-In, Upgrade turbo's for the 2001 - 2015 Duramax. In a stock fuel situation they are capable of producing up to 600 RWHP while maintaining "stock-like" spool up. This style turbo has been used for the valley charger on several of our +1,000 RWHP setups. An s488SXE is new to market this year (2016). In the past, an s500 frame charger was required for the low pressure charger in these big horse power trucks but the s488SXE pushes more than enough air to hit 4 digit numbers on the dyno.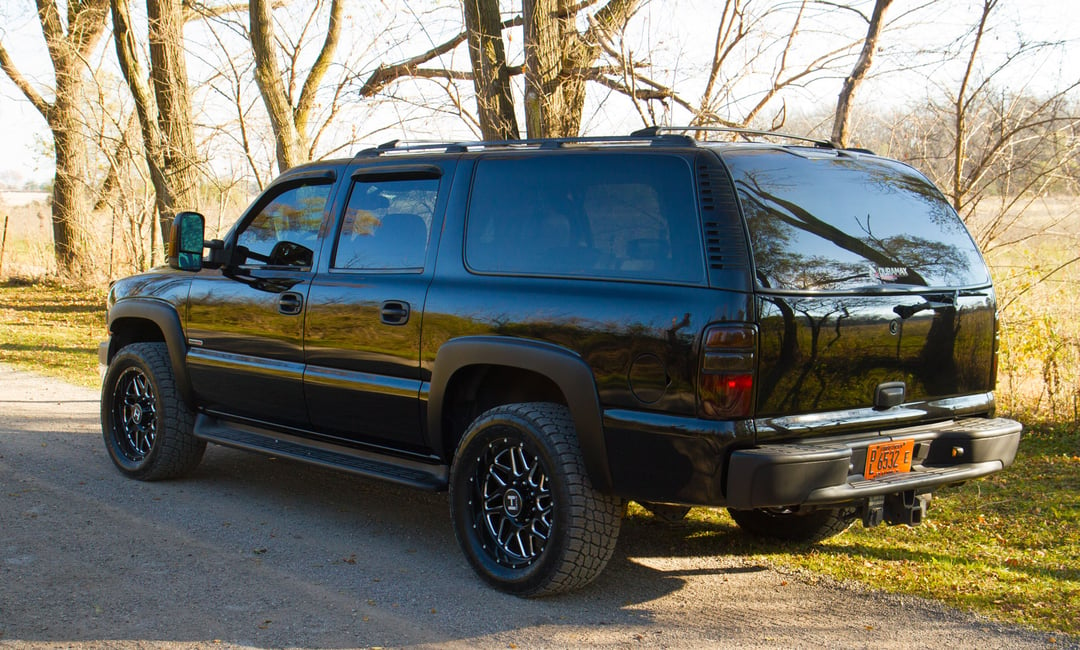 Injector Setup:
Normally we don't reccomend anything larger than 60% injectors in trucks that are driven year round in colder climates. They're a great balance of power and streetablity up to 800 rwhp. However, with the goals for this project looking north of 1000rwhp, we had to go bigger. 100% injectors probably would have gotten the job done just fine, but we decided to use 150% units just in case we get greedier in the future. With this tightly sized turbo kit and 16.5 compression smoke control is within spec. Exergy provides the highest quality injectors with a proven track record for success.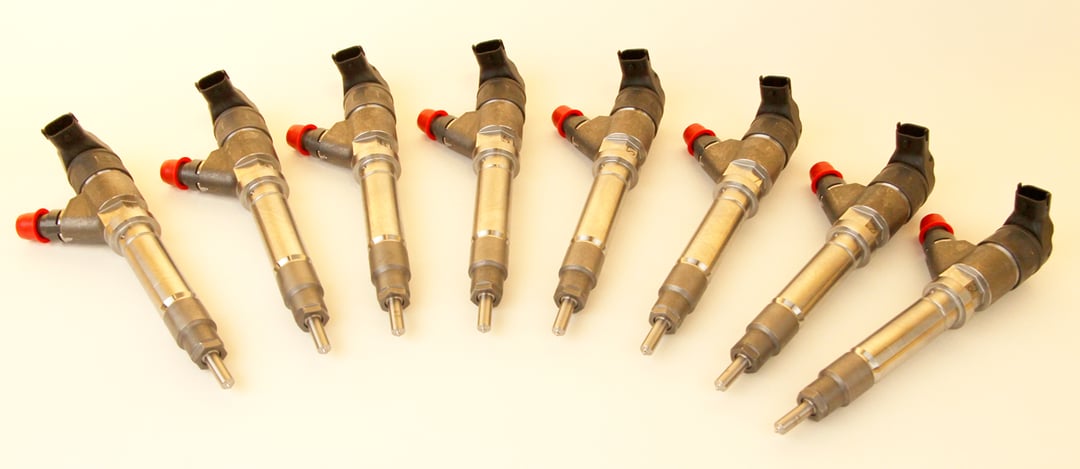 Pump Setup:
14mm Cp3 single pump. This is the newest modified pump from Exergy and currently the largest single stroker pump to be available. Early testing on the dyno and at the track have proven this is the way of the future. In the diesel community, bigger is better and this pump delivers. We've never been able to crack the 1000HP number on a single CP3 Duramax until now. With the 14mm in the valley there's still fuel to spare at 1045rwhp.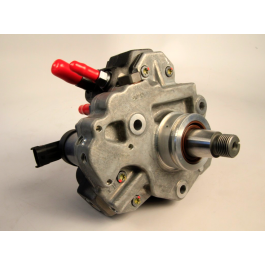 Motor Setup:
Fully built motor. This included main studs, head studs, girdle, alternate firing order cam, Carrillo rods, fresh bearings, 16.5 Oval Bowl Pistons and rings, HD valve springes and everything else that can be done to strengthen a stock 2006 Duramax against the abuse of a 1000+HP build.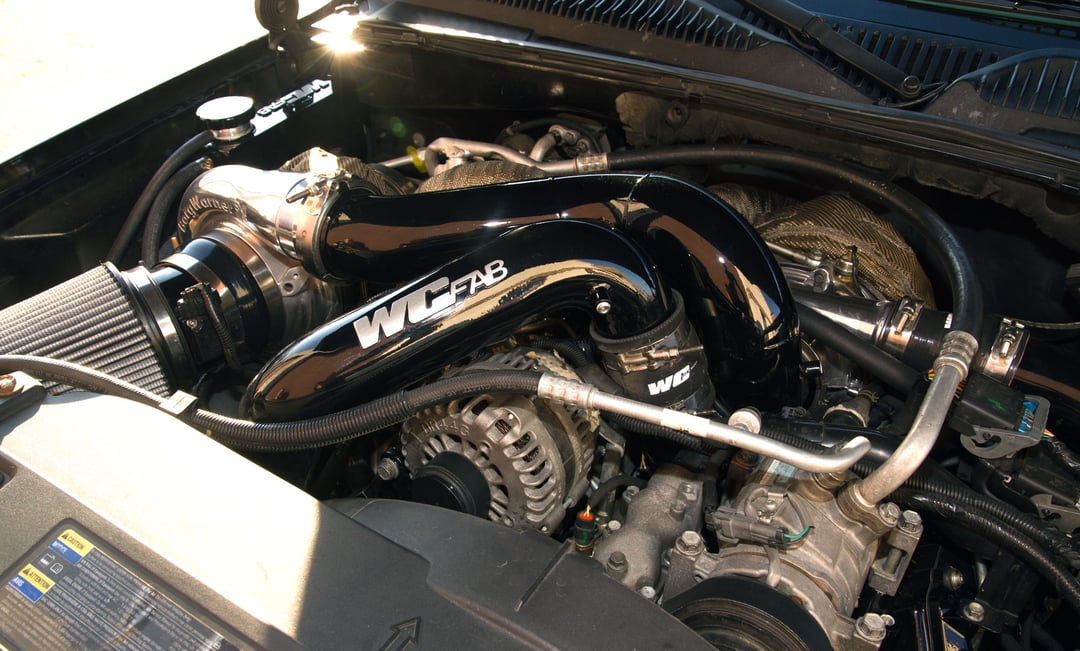 Transmission Setup:
DT1000. This is a fully built transmission. Upgraded clutches and steels, shift kit, bearings, seals, all new electronics, billet input and output shaft, billet P2 hub, flex plate and everything else that can be upgraded.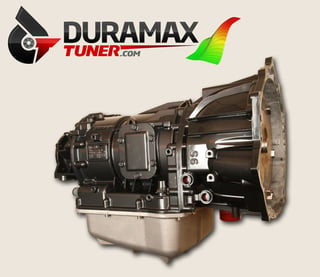 Tuning Setup:
Dyno tuned with EFILive by DuramaxTuner.com. Bob Petersen and Nick Preignitz worked to dial this truck into not only make 1,050 peak horse power, but also a great daily driver. The spool up is quick, this grocery getter is surprisingly responsive on the way to soccer practice.
Dyno Graph: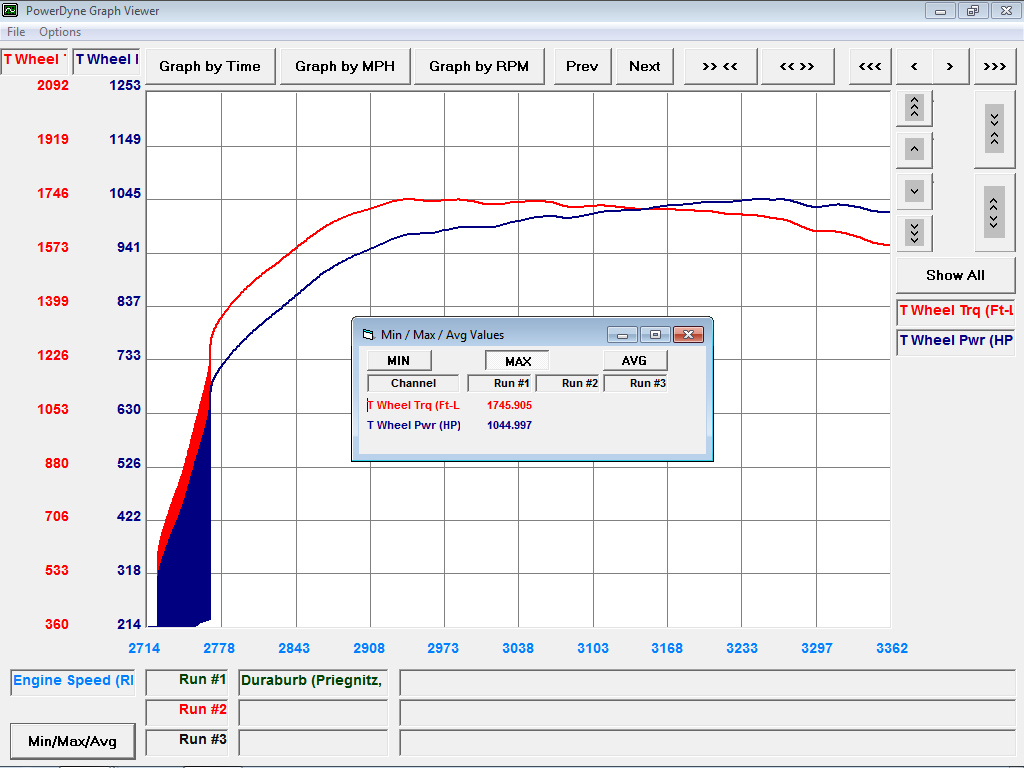 If you have any questions about the Duraburb or other diesel performance related topics, request more information below.
---