It's common diesel knowledge that one of the weak points of the 2001-2004 Duramax diesel trucks is that the injectors will go bad. It's something all of us LB7 drivers have had to deal with, the dreaded injector job. We've all been there or we are all about to get there. First thing we will discuss is some of the issues you may experience when your LB7 injectors go bad.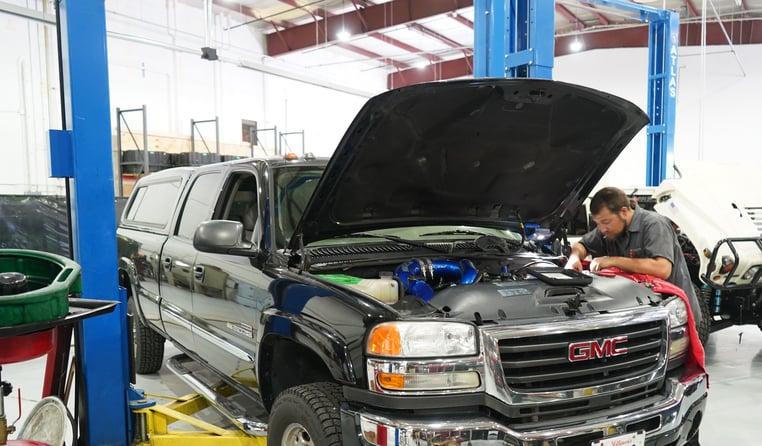 There is a multitude of symptoms your truck will experience if the injectors are going bad. One of the first signs we see are excessive smoke/haze. You will notice your truck billowing out a little more smoke than usual or hazing at idle. Another issue you may notice is high EGTs. This is definitely something you may not notice unless you monitor your EGTs. Well that extra heat, especially when towing (more heat) can be detrimental to your engine. It's a reason why replacing your bad injectors is a big deal. Other symptoms that you may notice are poor fuel economy, or possibly fuel in the oil. Those two things are nuisances and need to be fixed.




As the title of this blog states, you probably already knew your injectors were bad. So, What do I do now? I saw a cheap deal on used injectors on Marketplace and may be thinking about doing the job on my own. Well, in the experience of diesel techs, there is always the guys trying to install their cheaper injectors only to be taking the truck to a shop later on. As we always preach to diesel enthusiasts, DO IT RIGHT THE FIRST TIME! Installation is a major portion of keeping the new injectors that you will be purchasing running optimally for a long time.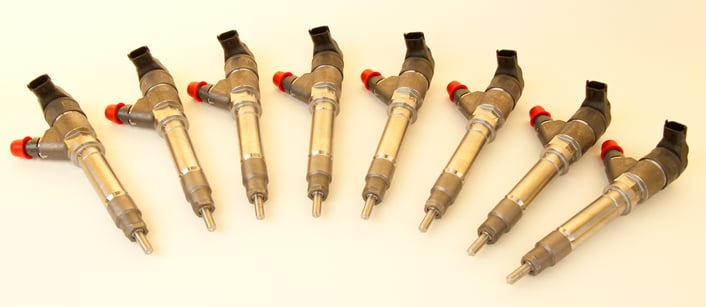 Now that we got that out of the way, when it comes to injector replacing we recommend the best, Exergy Performance. The professionals at Exergy make sure your injectors are engineered to deliver consistent results each and every time you get behind the wheel of your LB7. Exergy injectors include baseline testing, cleaning, nozzle baseline flow and tip swap, final test and balance. From there you want to ensure that your new injectors are installed properly. We got you there. Our top of the line shop and industry leading techs will handle the job and make sure your replacement injectors are installed properly the first time, adding to the life of your new injectors.


So how much does replacing your LB7 injectors and shop labor come out to? When you break it down with the Exergy Sportsman Injectors, Exergy's LB7 High Pressure Injector Fuel Line set, and shop labor, the total cost comes out to $5,714.17. That's assuming the job goes smooth and bills out at 16 hours @ $125 an hour shop rate. Take a look at our quote sheet below: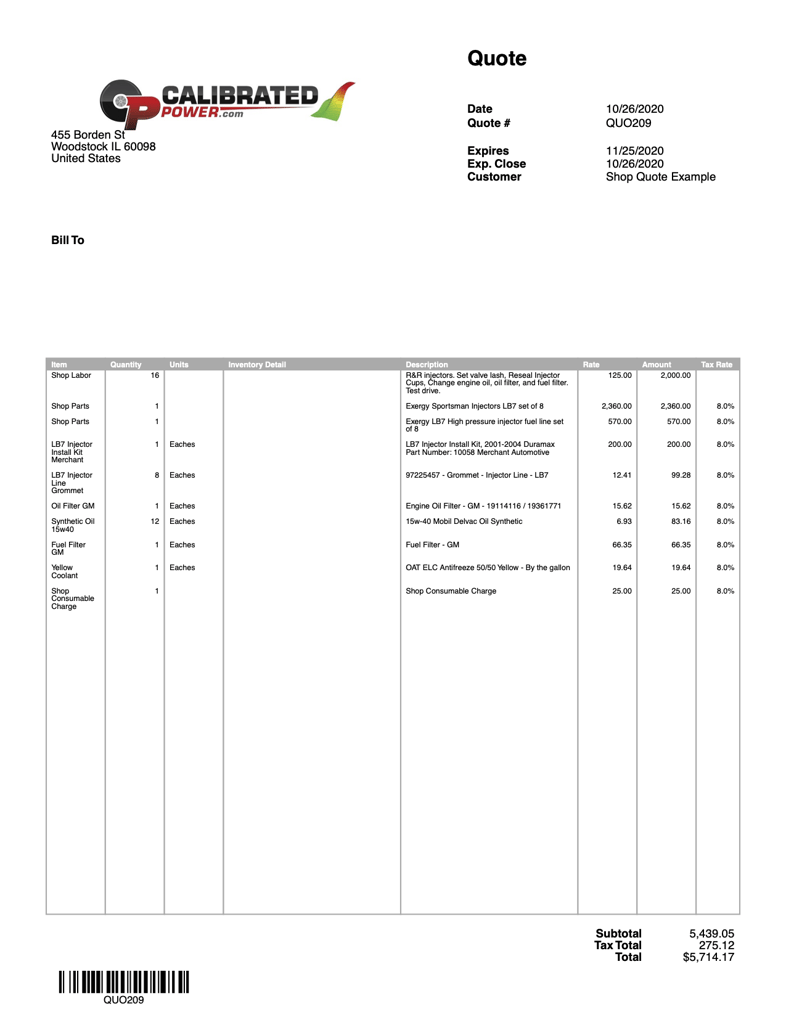 While a lot of us don't like spending money, it's better to spend the money correctly the first time. Getting used injectors or using a shop that isn't certified can save you a little money. The problem is the gamble you take. You may save $1,000 - $2,000, but in a few months you notice your injectors are out of balance or some type of haze. Once you get that fixed, you're going to end up spending a lot more than that $5,714 we talked about earlier. This story is something you read over and over again and doing it right the first time is going to save you the headache of overspending to save money.


If you would like more info of diesel performance or injector work, click the button above and one of our knowledgeable diesel performance reps will reach out to you.