The Six Speed Conversion Kit from duramaxtuner.com has been unleashed and it's a proven winner. The fifth gear days of yore have passed the world by and the 2001-2005 LB7 and LLY owners are loving how much more the extra gear brings them. Large amounts R&D and testing has given 5 speeds a better shift schedule and the highest quality 5-6 and 6-5 shifts. The upgraded valve body with have your aging truck shifting like a new model.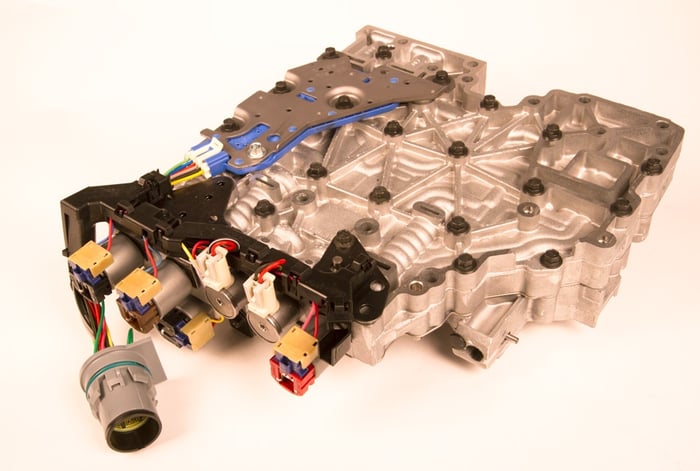 Technology continually evolves, this includes transmissions. Vehicles these days have more gears, it makes sense when executed properly. Duramax engineering knew it was time to add a sixth gear and did so in 2006. Why would they want to add more gears? Simple. The benefits of more gears are numerous; MPG improvement, reliability of parts, noise reduction, narrower cruise range to meet emissions requirements, etc. It makes sense, so the engineers at Duramaxtuner wanted to make sure drivers of LB7s and LLYs could join the club and take advantage of that extra gear.
There are a slew of reasons as pointed out in the previous paragraph why your 2001-2005 Duramax will benefit from the 6 Speed Conversion Kit, but let's looking more in-depth at the three most commonly benefits drivers of the kit enjoy the most.Less RPM, Saving Fuel
1. Less RPM, Better Fuel Economy
Mileage is everyone's number one concern lately. With gas prices rising steadily, you can understand why. The kit has double overdrive, this means 14% less RPM. Less RPM means you will be saving fuel. If you spend time on the open road commuting at higher speeds and your truck is mechanically sound, you will see a nice bump in fuel economy, 2 mpg is being reported. Lowering RPM at cruising speed and keeping the engine in it's powerband means you'll be saving fuel. Take a look at the chart below and you'll see one of the reasons this kit is a top seller.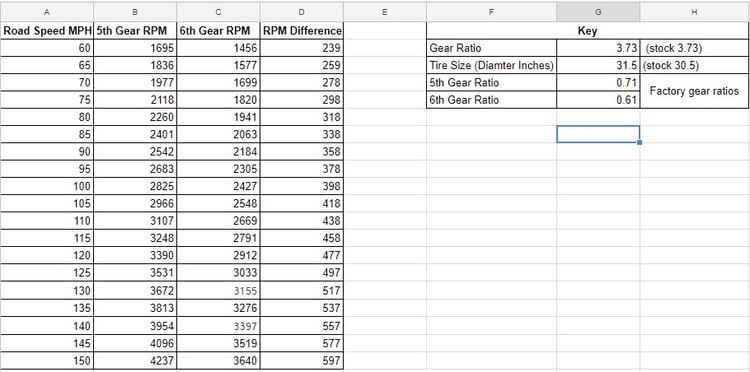 2. Noise Reduction
Gm engineering has spent numerous years trying to figure out how to make the cab of your truck a lot less noisey. It's not an easy task for a vehicle equipped with power and a turbocharger. Fast forward to today, 13-17 years of high-flow exhaust systems, intakes, tuning, and upgraded chargers means an even louder Duramax truck at highway cruising speeds. By incorporating a second overdrive gear, your engine speed will lower back down to that sweet spot of 1850 RPM. Giving you a ride that's much more peaceful, say goodbye to the resonance of that loud exhaust.
3. Added Value During Your Trans Build
If you're looking at building a transmission for your LB7 or LLY, you're probably keeping the truck for the long haul. If this sounds like you, this is the best time to upgrade with the 6 Speed Conversion Kit. Not only will you save $400 off the cost of a transmission build, but you'll add value to the truck for yourself and future owners. GM has put double overdrive in since 2006 and have continued to do so 12 years after the fact, Duramax owners love it and demand it.
So which drivers will benefit immensely from the 6 Speed Conversion Kit?
Good condition LB7/LLY owners

Frequent highway speed commuters

Commuting and comfort
Now you know the three main reasons LB7 and LLY drivers have benefited from the kit, if you have any more questions please click the link above. A performance specialist will help answer any questions you may have.