Emissions Equipped, Twin Turbo, 2015 LML Duramax Build
Now that the LML platform has been around for almost 10 years(how?!), it's no shock seeing these models sporting a slew of modifications. This truck we are showcasing, it is built for a specific type of driver. That's the thing with your truck. You build it to how you drive your truck. That's exactly how this LML's driver approached it. Now let's take a look at exactly what this build entails.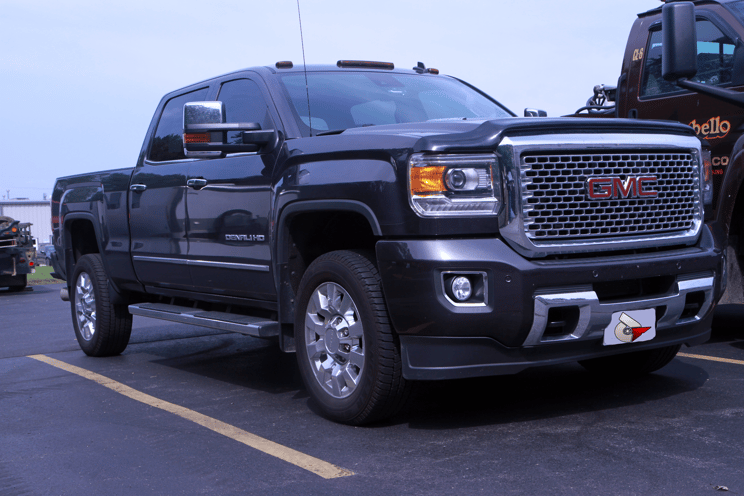 Jamie Kerley, the VP of Duramxtuner, picked up this 2015 LML with 39,000 miles on and has been behind the wheel of the truck since. This GMC Sierra 2500 HD came completely stock with the emissions still intact (stock exhaust, functioning EGR & DEF). From the exterior, this looks like just any LML. Looks can be deceiving though….


When he first picked up the LML, it had no modifications. It wasn't even tuned. Of course the first step in modifications, was to put on the Duramaxtuner LML tuning with EZ Lynk. It would be good to point that Jamie uses his LML for towing a 2013 Keystone Tri-Axle Fuszion, which isn't light, weighing over 15,000 pounds. In addition to towing his fifth wheel, he uses the LML for daily driving.
As you can see, he uses the LML in a multi-faceted way like so many everyday diesel drivers. He wanted to give the truck more power and specifically to help lower EGTs when towing. He picked this build specifically for towing, but also to not sacrifice the daily driving ability of the LML. The end goal is to get what he wants most out of his truck.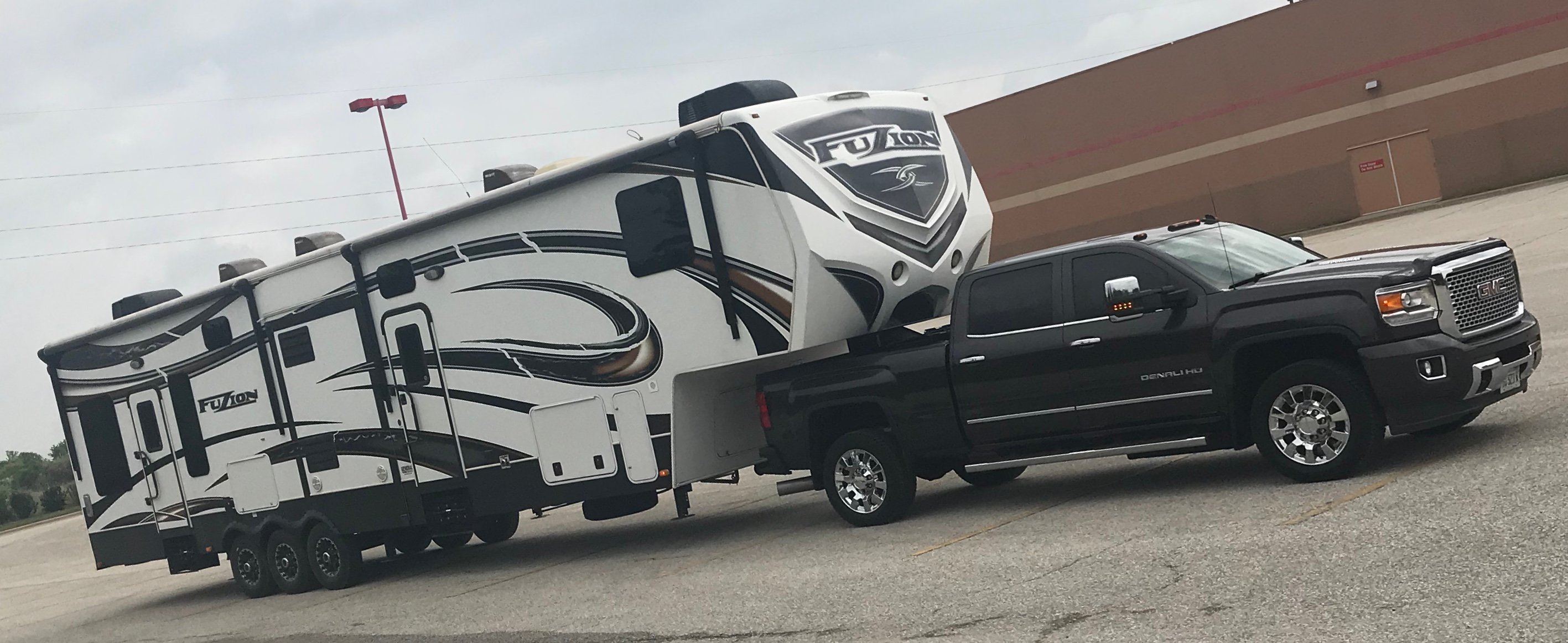 The next phase of the truck's build was the DuramaxTuner s369/stock twin turbo kit and PPE High Flow Up-pipes. The extra air was a must for Jamie's LML due to how much he tows. Extra air means cooler EGTs. Cooler EGTs and you have a happy truck that will remain reliable for years to come. On the fuel side of modifications, this LML now sports an Exergy 10mm CP4 High Pressure Pump and a FASS 165 Lift Pump. All that power is put to the ground with DuramaxTuner's DT750 Built Transmission with the Goerend X torque converter. As we touched on earlier, the LML has DuramaxTuner tunes, but they had to be custom made for this now highly modified build. Finally, for towing his trailer, he added the Ari Lift Liftloader 5000 airbags.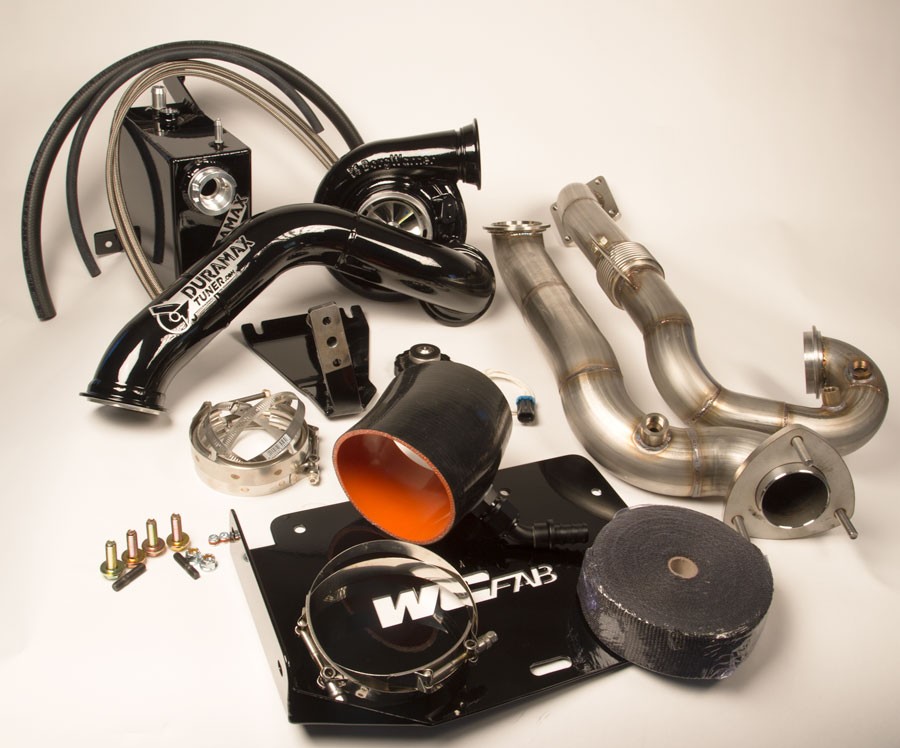 He's racked up 55,000 miles on this truck all together. This specific build has been on the truck for about 15,000 miles now. It does exactly what he wanted when he thought of the build and Jamie loves how the truck tows and its daily driving capabilities. The truck stays cool, it's responsive, and it's got amazing throttle response. Another great feature with the tuning is the smart EGT back down for when the truck is sustaining too high of EGTs. To put it simply, this truck is perfectly modified for the recreational hauler.




If you've been looking to modify your diesel truck to cater to your driving habits or even just wanted to give it a little more power by simply adding a tune, click the button above and a knowledgeable rep will get back to you to discuss what more your truck is capable of!